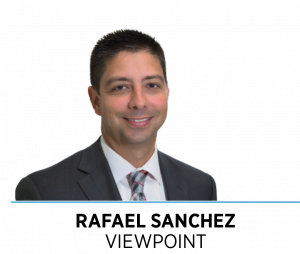 Ask any Indianapolis resident to define the culture of our city and you're likely to hear some of the same adjectives used to describe a successful basketball team: resilient, hard-working, team-oriented and dedicated. And when we encounter tough times as a community, we have no problem working together to rebound.
Of course, we also love our sports here in Indy—especially basketball. And we're incredibly proud that we have blossomed into one of the country's premier sports entertainment cities. From the Super Bowl to championship auto racing to the NCAA basketball championships, Indianapolis is now synonymous with great sporting events and outstanding hospitality. This core competency has helped us build a vibrant, thriving economy. In fact, according to the IU Public Policy Institute, the sports industry in Indiana conservatively provides $3.3 billion in direct spending annually and accounts for another 10,000 additional jobs in our community.
As both a business leader and community volunteer, I have been fortunate to play a part (however small) in helping Indianapolis continue to execute on this strategy and become a premier destination. More specifically, I'm honored to be a co-chair for the (now) 2024 Indianapolis NBA All-Star game and part of a team that helped establish the Indy Championships Fund, which secures and provides funding for an unprecedented lineup of high-profile sporting events in our community over the next several years. Prior to the pandemic, I'm pleased to say that as a community, we were clicking on all cylinders.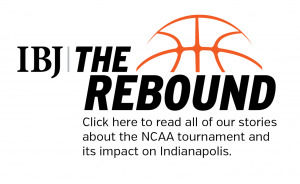 However, we all know that adversity is part of the game. And unfortunately, that is where we find ourselves as a community today—dealing with some pandemic-related economic adversity, but also with a golden opportunity to rebound and showcase our teamwork, resiliency and dedication. Our solid reputation and track-record of hosting world-class events earned us the privilege of being selected by the NCAA to play the entire 2021 NCAA men's basketball tournament in Indianapolis and surrounding communities.
After a month of incredible NCAA Tournament games at Mackey Arena, Assembly Hall, Bankers Life Fieldhouse, Hinkle Fieldhouse Indiana Farmers and Lucas Oli Stadium, the championship is now set for Tuesday. How amazing has this month been?
The bulk of the teams stayed in hotels connected to the Indiana Convention Center, was used as a practice facility, all of which has meant instant economic impact to our downtown.
While attendance at the games has been limited by the NCAA, the influx of team personnel and fans into our community has been significant. What's even more significant is the fact that the NCAA chose Indianapolis to host this prestigious event. In other words, our community didn't just get lucky (like when someone heaves a half-court shot that goes in), we "made our own luck" by being a community that has displayed, time and time again, our resiliency, our hospitality and our passion for being an incredible host.
At this point, you might be asking, "How can I join the team that welcomed March Madness to Indianapolis, and is now ready to help our entire community rebound from the pandemic?" You can start by supporting local businesses to the extent you feel comfortable doing so. If you're concerned about sitting inside a restaurant or shopping in a store, that's completely understandable. But you can still take advantage of carry-out and delivery options. And as March has turned into April and the weather improved, please consider taking advantage of opportunities to get outside and explore our beautiful community—and especially, our downtown.
Yes, Indianapolis has taken a hit—just like every other metropolitan community in the nation. But we're far from down and out. We are a community that knows how to fight back, how to rebound and how to work together to ensure a successful outcome. Let's each do our part to ensure Indianapolis remains the thriving city and economic engine we know it can and should be.
Sanchez is president of private banking at Old National Bank.
Please enable JavaScript to view this content.