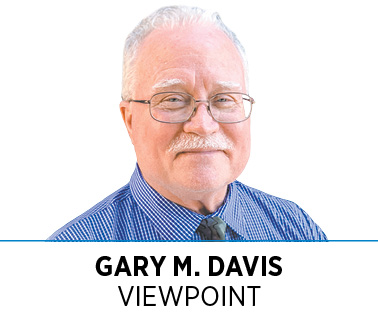 Greater Indianapolis, formerly one of the regional railroad and interurban transportation centers of America, is no longer viewed nationally or internationally as a region with balanced, adequate transportation options or strong mobility for its growing population and burgeoning convention and sports industries.
We are, instead, still an automobile-dependent community that continues more than ever to spend increasing public dollars in subsidizing massive freeway construction and repair. The back-end maintenance costs for these highways continue to overwhelm our budgets both at the state level and locally, and the condition of our local streets almost defies comment.
Ask any group of locals or visitors whether they would like more or fewer transportation options in metro Indy, and they will tend to say "more."
People relocating here from other parts of the country or from around the world are frequently accustomed to having more transit alternatives than those afforded in our urban and suburban areas. And many young people are not enamored with the cost of owning and operating a car. They want more options.
Recently, 12,000 people signed a petition requesting that the Nickel Plate Railroad in Hamilton County and Indianapolis be kept intact for future transit use. To no surprise, many of these folks are also fans of bike/hike trails. Until now, their signatures have been ignored by some local political leaders, who are attempting to tear out the rails and have only trails. It's also no shock that handshake agreements appear to have been made with local developers who can't wait to build on the existing right-of-way or inches from it.
Political leaders have tried to make this an "either-or" proposition by driving a wedge between rail advocates and trail supporters. This is a false narrative that defies common sense.
Nationally, there are 161 examples in 41 states where bike/hike trails exist in parallel with or in the shadow of local rail service, a 260% increase since 2000. These "rail-with-trail" facilities come in many creative configurations, depending upon the locality, and with proper engineering, are proven to be feasible, safe and popular. Rails-with-trails represent almost 10% of the total number of rail-trails in America.
Why is the Nickel Plate Line important? Because it has served a plethora of communities from downtown Indy all the way to the Lake Michigan area, and remains largely intact. Every time we wipe out another railroad corridor, we reduce our future transportation options. Indiana is a state with a uniquely strong history in every form of transportation but with an unusually weak commitment to future transportation needs.
It's noteworthy that, under federal railbanking rules for corridor preservation, it remains a sounder investment to develop trails adjacent to rails, instead of on top of existing rail space, since any future need for reconstituting rail will supersede the trail, and accordingly, dismantle investments made in trail-only greenways.
Marion County, Hamilton County, Noblesville and Fishers all have strong rail histories, as pointed out recently in particular by the leading Noblesville mayoral candidate. Leaders along the railroad need to step back, take another look at options, and listen a little more carefully to the 12,000—and others—who seek transportation choices in our multi-county metro area.
How can we expect other parts of our region to make ideal transportation choices when the leaders best poised to set that example are diminishing one of our area's best opportunities?•
__________
Davis, an advocate for rail transit and bike/hike trails, lives adjacent to the popular Vandalia Rail Trail in Plainfield.
Please enable JavaScript to view this content.