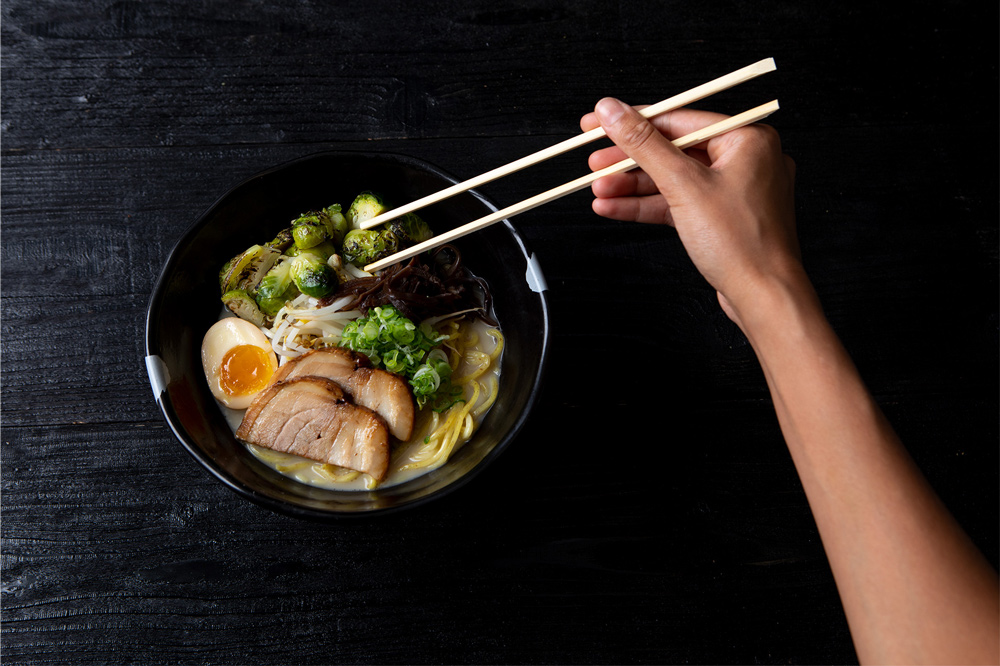 A California-based ramen restaurant chain plans to open its first Indiana locations in the Indianapolis area, it announced Wednesday.
Burbank-based Jinya Ramen Bar said it has signed a deal with franchisee Jason Lam to open two local restaurants in February, with the first one set for the fast-growing Fishers District. The second restaurant location was not disclosed.
Jinya, which has more than 40 restaurants nationwide, features "authentic Japanese cuisine," with menu items including long-simmered broths, handmade noodles, rice bowls, curry, salads, mini tacos and more.
The restaurant serves 12 signature chicken, pork, shrimp or vegetable-based ramen creations that can be customized with more than 25 add-on ingredients.
"We're excited to introduce Jinya's contemporary Japanese dining to the Indianapolis community," Lam said in a written statement. "There is nothing like Jinya in the area, so we are certain it will become a huge hit. We're opening our first location in the popular Fishers District, so we hope that eating delicious ramen soon becomes an everyday ritual for Indy locals and visitors alike."
Tomonori Takahashi founded Jinya Ramen Bar in Tokyo in 2000 before bringing it to the United States in 2010. He was named among the most influential restaurant CEOs in the country in 2020 by Nation's Restaurant News.
According to Jinya, Lam has 15 years of experience in the restaurant industry and owns and operates three different concepts. Lam could not be immediately reached for comment on his plans.
Jinya, which features full bars in most of its locations, is in growth mode, with plans to open 15 locations this year. The brand has clusters of stores in Florida, Texas, Georgia, Washington, D.C., and throughout Southern California. It made its debut in North Carolina last month with 3,520-square-foot restaurant in Charlotte.
Please enable JavaScript to view this content.