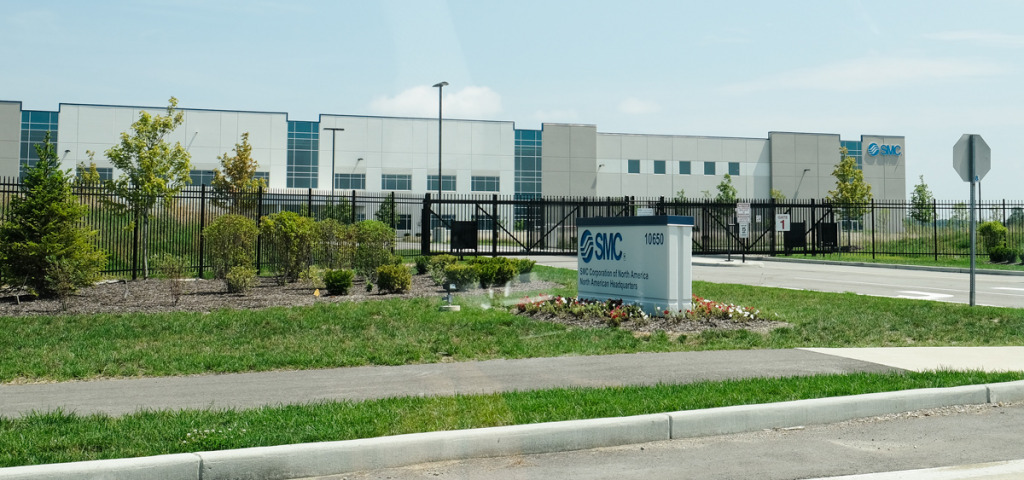 A planned 2.2-million-square-foot Walmart distribution center in Hancock County is set to become the largest warehouse ever constructed in central Indiana, but experts say the region likely will continue to attract a barrage of major logistics facilities as e-commerce demand swells across the United States.
The $150 million Walmart facility is one of a dozen distribution centers exceeding 900,000 square feet to enter the Indianapolis market since 2011. And smaller infill facilities—such as Amazon's planned 660,000-square-foot project near the Mount Comfort corridor—are growing in popularity, as well.
"Indianapolis is definitely a beneficiary of the movement … companies are making with their supply chains, and we would expect to see that trend continue," said Pete Anderson, principal of investment and development for Carmel-based Becknell Industrial.
"The pandemic has accelerated most companies' needs to implement their e-commerce strategy. And I think Indianapolis is very well suited for these types of projects," Anderson said.
Companies building major distribution hubs in central Indiana in recent years include the pneumatics manufacturer SMC Corp., battery maker Energizer and retailer Kohl's. And FedEx Corp. is investing $1.5 billion to expand its gargantuan facility by the Indianapolis International Airport, even as it builds a ground facility in Greenwood.
Industry insiders say it is less expensive for e-commerce firms to build, lease and equip with automation one gargantuan facility than multiple smaller ones. The scale of a 1 million-square-foot facility is breathtaking, equaling 21 football fields.
And Indianapolis' central location in the United States—within a day's drive of two-thirds of the nation's population—gives it a built-in advantage.
Yet only the nation's largest retailers—such as Walmart, Amazon and perhaps Target—are going to need buildings of that scale, Anderson said.
"After that, the retailers aren't as broad-based in their categories," he said. "They simply don't have as much goods and services to provide, so they don't need as big a facility."
Big but not gigantic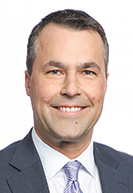 Steve Schnur, chief operating officer for Indianapolis-based industrial real estate developer Duke Realty Corp., said he expects most users will eye buildings between 600,000 and 800,000 square feet, with the ability to extend later on.
"For the majority of the users right now, I think that size range works really well," he said. "There's not a lot of clients and customers that have the need for 1 million square feet. That's a pretty finite group of users. We get a lot more requests now for flexibility, in terms of additional land, so [clients] can expand it if they need to in the future."
Cushman & Wakefield industrial broker Michael Weishaar said most developers are looking for incentives, something local governments in the region historically have been willing to accommodate.
This is especially true of smaller communities like Whiteland and Hancock County that view industrial as a key economic driver.
"A lot of those areas don't have the infrastructure quite yet or they don't have the utilities or the roads" in place, Weishaar said. "That's when, sometimes, they have to lure some of these groups out with tax abatements to get them to commit."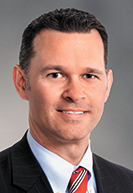 In early 2019, Whiteland's town council approved incentives for a $30 million, 167-acre development by Missouri-based Jones Development Co., which plans to build two industrial buildings.
Also last year, Scannell Properties, an Indianapolis-based firm with projects across the country, secured an eight-year tax abatement worth about $1.4 million for a $14.5 million distribution center it's building for PepsiCo Inc. on the south side of Indianapolis.
And Hancock County officials already have approved a 10-year tax abatement for the Amazon facility in Mount Comfort Industrial Park that the e-commerce giant announced in February.
The Indiana Economic Development Corp. declined to comment on whether Walmart's massive facility will receive tax breaks; a Hancock County official did not return a call requesting comment.
Weishaar said he thinks "incentives are still very important," but noted the public's appetite for them is waning.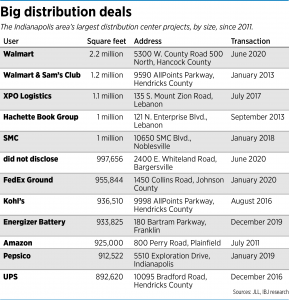 "In our market, I've seen incentives continue to be scrutinized more than I ever have," he said. "And that's something that we've got to be very careful  about."
Riding the wave
Chicago-based brokerage firm JLL estimates that e-commerce sales could hit $1.5 trillion in the next five years, which could generate demand for up to 1 billion square feet of additional distribution space nationally.
Right now, the Indianapolis market has 280 million square feet of industrial inventory, including manufacturing, distribution and other facilities.
Experts say it's hard to pinpoint how much new distribution-focused inventory could be built in central Indiana over the next several years, but it could be substantial.
"Indianapolis is a market where somebody [sets up] to serve … kind of a super region," said Steve Schwegman, managing director of JLL's Indianapolis office.
"Companies are incentivized to get as much inventory under one roof that they can service within [a two-day] drive time. So, it stands to reason that you're going to see bigger facilities versus having one here and one" in another Midwest city.
"You can have everything under one roof in Indianapolis and reach all those key markets," he added.
Schwegman said Indianapolis' industrial sector is in good position to have another record year. He noted that, through the first half, the absorption rate was the highest since 2016.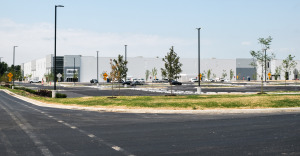 At least 10 projects totaling 4.3 million square feet broke ground in the second quarter of the year, according to JLL. Another five are expected to start construction by October.
That's on top of the 12.3 million square feet of industrial space Los Angeles-based brokerage CBRE said was under construction during the first quarter of the year.
That figure was good enough to rank the Indianapolis market eighth on the national stage.
By comparison, the country's most active market is Dallas/Fort Worth, which had nearly 24 million square feet of industrial space in the works at the start of the year.
Indianapolis was second in the Midwest only to Chicago, which had 17.4 million square feet under development.
Farther afield
Terry Busch, an industrial broker with CBRE's Indianapolis office, said planned business parks, distribution facilities and speculative developments are continuing to push farther out along the interstates, away from the core of Indianapolis.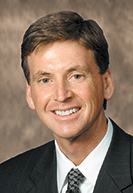 That's been happening for a few years, as land has grown scarce within the Interstate 465 loop—save for a few exceptions, such as the former Ford Visteon plant and Navistar facility, both on the east side.
In July, Indianapolis-based Ambrose Property Group acquired the Navistar property for more than $8 million. It plans to convert the 90-acre property into an industrial park.
"We're out of land around our beltway, and that's why you're seeing the growth going out to the next interchanges," Busch said. He said central Indiana projects are generally going to one of four areas: Monrovia to the west, Mount Comfort to the east, Whiteland to the south and Whitestown to the north.
The low cost and availability of land in those areas, coupled with strong labor pools, make them ideal for new industrial development, he said.
Duke's Schnur said Indianapolis continues to be a strong market for the publicly traded company, pointing to its ownership of more than 15 million square feet of space across 35 properties in the region.
"Obviously, it's our headquarters and we are a sizable owner of product here," he said. "The area we want to focus in on, whether it's Indianapolis, Columbus, Cincinnati or any of the places in the Midwest. … We want to be in places where there's an opportunity for better rent growth going forward."
In mid-2019, rent was round $4.50 per square foot, and it's remained in that vicinity for several months, experts say.
Schwegman said Indianapolis "has become a very safe bet for real estate investments"—particularly industrial projects.
"We've become a very diverse market, and in terms of the different development companies here, we've really come on the radar as a core market," he said, which means institutional investors and prominent developers feel more secure in backing projects in the area.
Available money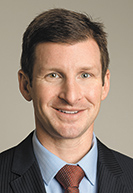 Throughout the pandemic, developers said, lending for industrial projects has remained available. And with major goods distributors looking for ways to enhance their networks, many projects have been fast-tracked.
"Lenders understandably have pulled back in a lot of sectors and jammed the brakes," said Grant Goldman, vice president of development for Ambrose. "In the real estate investment class, industrial has been the product that's been most steady. We've seen a really steady demand for industrial product from investors; they're trying to place their money and lenders are still wanting to lend."
Ambrose, which is in the midst of a legal battle with the city of Indianapolis over the fate of the former GM stamping plant site, has gone all-in on industrial since last September, although the firm's work in that sector has long been a strong part of its portfolio.
Goldman said Ambrose is expecting $350 million in construction starts this year—all industrial projects—including the $70 million Amazon facility in an industrial park it is developing in Hancock County. The firm is also developing a 555-acre industrial park in Monrovia, which will include a distribution center for Love's Travel Stops.
Ambrose starts this year also include projects in Kansas, Missouri, Ohio and Oklahoma, but it believes opportunities abound in its home market.
Many other industrial experts share the firm's enthusiasm.
"We don't see a real slowdown in front of us," CBRE's Busch said.•
Please enable JavaScript to view this content.