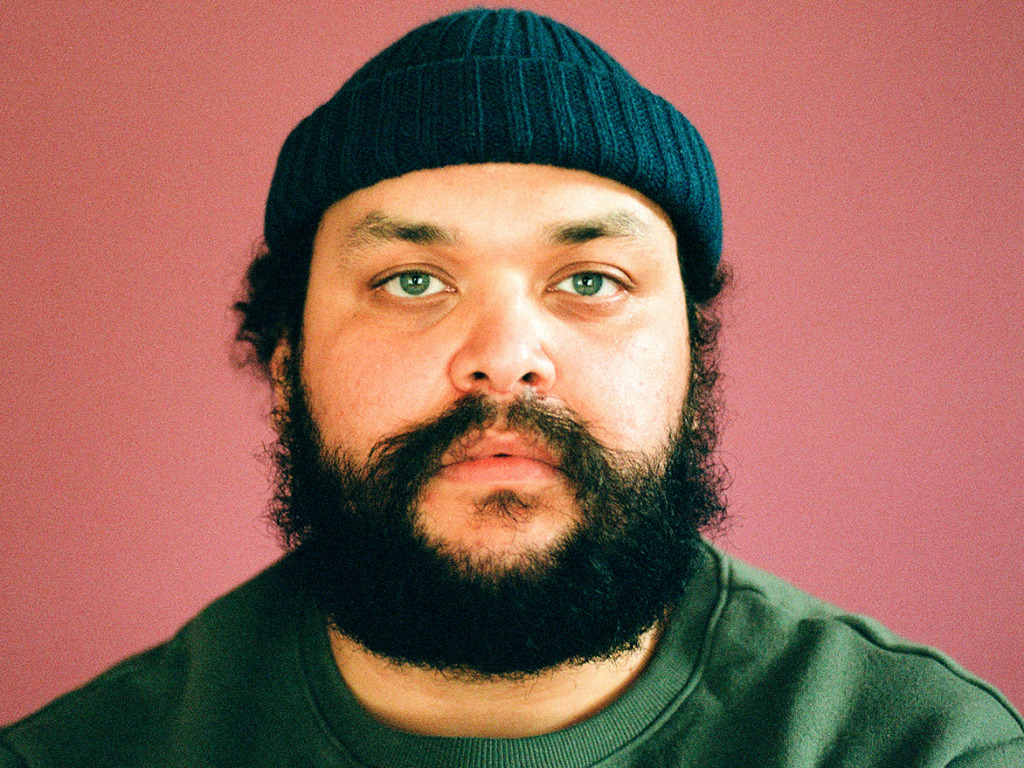 For a number of years, Oreo Jones has been in the discussion when people share opinions about who should be considered the best rapper in Indianapolis.
While that debate continues, Jones is probably overdue for an undisputed title: "The great collaborator."
Beyond his work as a solo artist, Jones thrived as a member of the Ghost Gun Summer hip-hop collective, and he founded the Chreece festival by working with venues, booking agents and fellow artists.
His present onstage project, the trio 81355 (pronounced "bless") with Sirius Blvck and David "Moose" Adamson, will perform April 20 at Fountain Square's Hi-Fi venue before embarking on a May tour of cities in the Midwest, South and East.
Jones also has contributed a piece of instrumental music to the "Major Taylor: Fastest Cyclist in the World" exhibition, which will be open through Oct. 23 at the Indiana State Museum.
The Major Taylor exhibition—devoted to the Black bicycle racer who grew up in Indianapolis—boasts an impressive roster of Indianapolis artists who did work behind the scenes, including visual artist Walter Lobyn Hamilton (with his 11-year-old son, Xavier), poet Januarie York, photographer Keith "Wildstyle" Paschall, writer Mark Latta, voice actor Dominique Shelby, videographer Bayette George, actor Milicent Wright and costume designer Cathy Fritsch.
I caught up with Jones to ask him about his recent work:
Question: What influenced the soundscape piece you did for the Major Taylor exhibition?
Oreo Jones: In 2020, I was riding my bike like crazy. During peak shutdown, I rode my bike a lot. So I tried to picture Major Taylor himself riding his bike and scored it to that. I also followed the pace of (Januarie York's poem). So essentially, when you're hearing it, it's very subtle, but it's like visualizing someone on the track and controlling their pace. It has a heart BPM element to it, and it intensifies.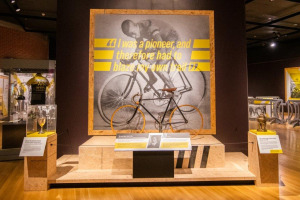 Question: Why is this exhibition important?
Oreo Jones: It's always important to showcase and bring light to these stories. Major Taylor was an extraordinary individual. This is the late 1800s, and he was not celebrated until after he left Indiana. The first time he heard "The Star-Spangled Banner" was after winning a race was in Canada. We wouldn't even play the national anthem for him in his own country. And I think it's important just for the city to have awareness of such powerful individuals and the leaps and bounds they took to even exist.
Question: Looking at 81355's debut album from 2021, "This Time I'll Be of Use," what were the pros and cons of releasing a recording during a pandemic?
Oreo Jones: It was something new that we hadn't done before, having an album campaign when you need to adjust to how labels and people are doing things and getting creative. For me, our bread and butter is playing shows and being onstage. It's so important, as a musician, to hit the road after an album is released. But it was really cool to focus on the music and focus on videos. And we sharpened what we do live.
Question: Have there been reactions to the record that have been especially gratifying?
Oreo Jones: A main takeaway has been unbiased new people tuning in and giving good praise. I feel like that's any musician's dream. But these venues in new cities we haven't played before are excited to host us.
Question: You founded the annual Chreece hip-hop festival in 2015, and the event hasn't happened since 2019 because of the pandemic. What are you thinking, in terms of the future of Chreece?
Oreo Jones: It's going to happen. We're doing it in the summer of 2023. It's been hard trying to navigate the climate of the world and live events, in general. I want to wait until the time is right. And I feel like a lot of people are regrouping and reconfiguring what's popping. I didn't really expect this 81355 stuff to be as crazy as it has been. We're going over to Europe. I just want to give Chreece my all.
Please enable JavaScript to view this content.