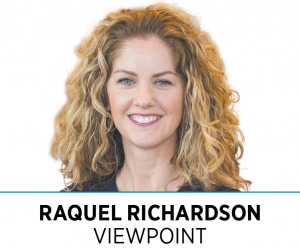 If your company is in hiring mode, you're likely aware of the buzz about skills-based hiring. As a TechPoint board member and an executive with a company in hiring mode, I'm supportive of the approach. The numbers are clear: We eliminate 75% of the Hoosiers who are qualified and experienced to do many open tech jobs by requiring a degree to be considered. Add to that biases and experience requirements, and we're left with less than 1.2% of the population as viable candidates.
It can be hard to wrap your head around those stats. My background might make it easier to understand that skills-based hiring doesn't mean discounting experience and education. We're just asking hiring managers to see that experience might equal (or even exceed) a diploma and that we must take a wider view of the candidate pool if we are ever to fill our needs.
I'm fortunate to have a combination of education, experience and skills. When I graduated from Butler University, I barely knew what I wanted to do next. I did know that I needed variety and to be constantly challenged and that I wanted to keep learning. Enter volunteering.
In the decade after college, I was on the committee or board of some of the most well-run organizations in our city: the Junior League of Indianapolis, the board of visitors for Butler's College of Communications, The Damien Center, Coburn Place and Big Brothers Big Sisters. Today, I chair the board for the Metropolitan Indianapolis Public Media organization, better known as WFYI. These experiences have added to my understanding of our community and taught me how to get along with many personalities; to collaborate to work on challenges like getting more than 1,000 kids off of a wait list to be a Big; and to raise funds for programming, scholarships, neighborhood improvements, helping women get back on their feet and more.
The skills built and enhanced through volunteering weren't something only I noticed. Part of the Junior League's mission is to develop the potential of women. And seeing that Indianapolis had more than 400 women actively volunteering to make their community a better place, the organization held a variety of workshops to help.
One session I attended was geared toward helping women transfer their volunteer skills to the workplace. I wanted to know how, because I knew about marketing, but I thought I had other skills I could offer a company, too. How do I get hiring managers to see that?
One of the skills I was able to transfer to the workplace was my project management and organization skills. In an early role with a major financial institution, I was able to run a marketing program and manage other strategic projects in the corporation. It was exciting for me to put my earned skills into practice, continue to evolve in my learning and bring value to my career. One workplace initiative I got involved in was about driving growth and enabling sales. These are skills I use today in my role at Centric.
Career paths are not always straight, are not always preceded by a degree and rarely flow with ease from one job to the next. Think about the skills needed for a role, and start there. Recognition of the skills obtained outside of college might open possibilities for talent that would have previously gone ignored or unnoticed. Let's take notice of our entire workforce and raise the opportunities for all in our community.•
__________
Richardson is a partner at Centric Consulting.
Please enable JavaScript to view this content.