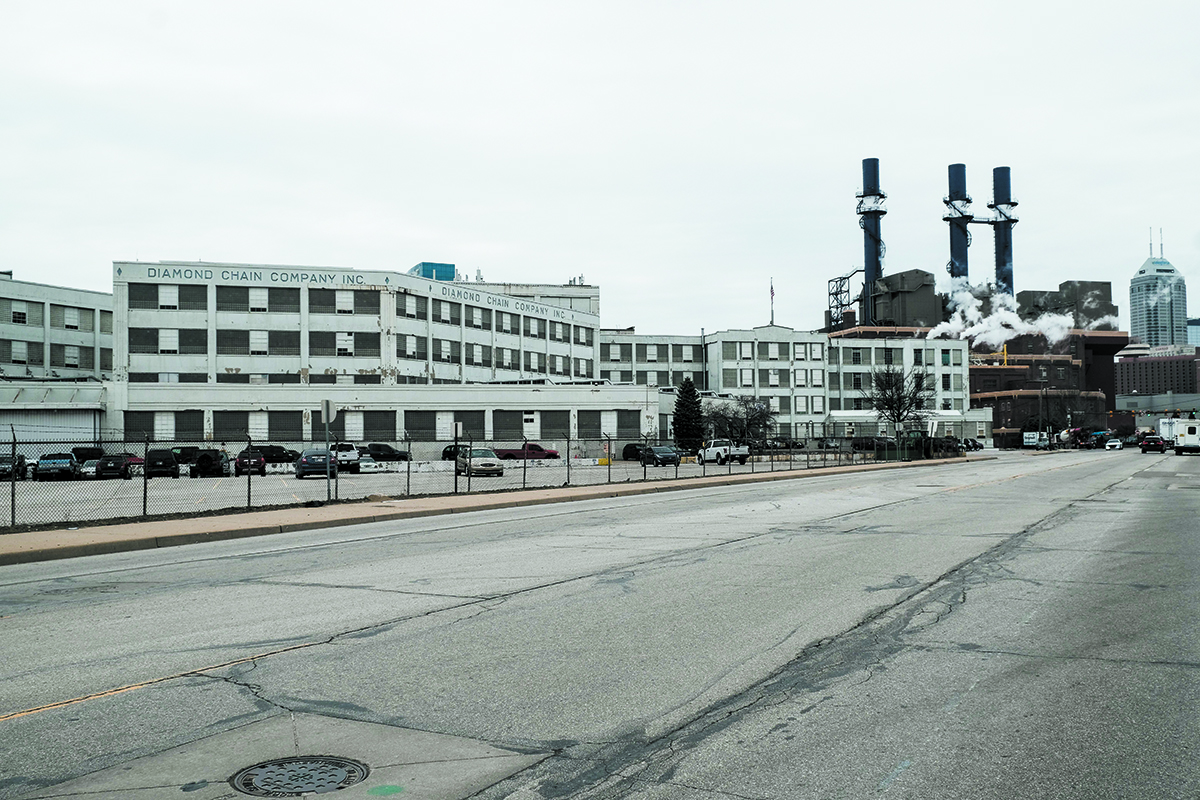 The planned closing of the 102-year-old Diamond Chain Co. factory in the southwestern corner of downtown likely will throw into play a nearly 18-acre site that real estate experts say would be attractive for myriad uses.
The Diamond Chain campus, at 402 Kentucky Ave., is just west of Lucas Oil Stadium, east of the White River, south of Victory Field and southwest of the Indiana Convention Center.
"Certainly, that site has a tremendous amount of promise, given what's happened downtown during the last decade," said Larry Gigerich, executive managing director at Fishers-based economic development firm Ginovus LLC. "I think there's a lot of opportunity."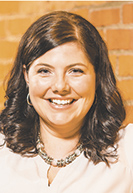 On Feb. 4, North Canton, Ohio-based Timken Co. announced plans to close the Indianapolis facility over the next 24 to 36 months, moving its production to an existing Timken facility in the northwestern Illinois town of Fulton.
Diamond makes high-performance roller chains for industrial uses. The company's departure represents a loss of 240 jobs, but it could also open the door for redevelopment at a site that has been industrial for more than a century.
"There is some real upside here in spite of what is, overall, not great news," said Katie Culp, president of Indianapolis-based KSM Location Advisors. "I think there's really cool opportunities to do some really innovative things."
Culp and others believe the Diamond Chain site holds potential for any number of new uses, from a mixed-use development to offices, a hotel, even an entertainment or sports venue.
Timken acquired Diamond Chain last April from Chicago-based Amsted Industries. Amsted, which had acquired Diamond Chain in 1950, retained ownership of the property on which the business sits.
According to Marion County property records, Amsted owns 10.77 acres of the Diamond Chain campus. A separate group, which includes at least one trust and multiple individuals, owns the remaining 6.81 acres.
Amsted, which now acts as Diamond Chain's landlord, did not respond to multiple phone messages and emails seeking comment for this story. IBJ was unable to reach the owners of the adjacent parcel, some of whom are identified only by their initials on a Marion County property record card.
But Gigerich said it's likely Amsted will sell the property. Before Amsted sold Diamond Chain, he said, the Chicago-based company contemplated moving Diamond Chain's operations to the west side and selling the downtown property.
"They always believed there was a lot of untapped value in the real estate there," Gigerich said. "They took a serious look at it at least three times that I'm aware of in the last 15 years."
One reason Amsted decided against relocation, Gigerich said, is that Diamond Chain's precision manufacturing equipment would be very expensive to move.
While observers interviewed by IBJ offer a wide range of potential uses for the site, they agreed it will be redeveloped rather than remain an industrial site.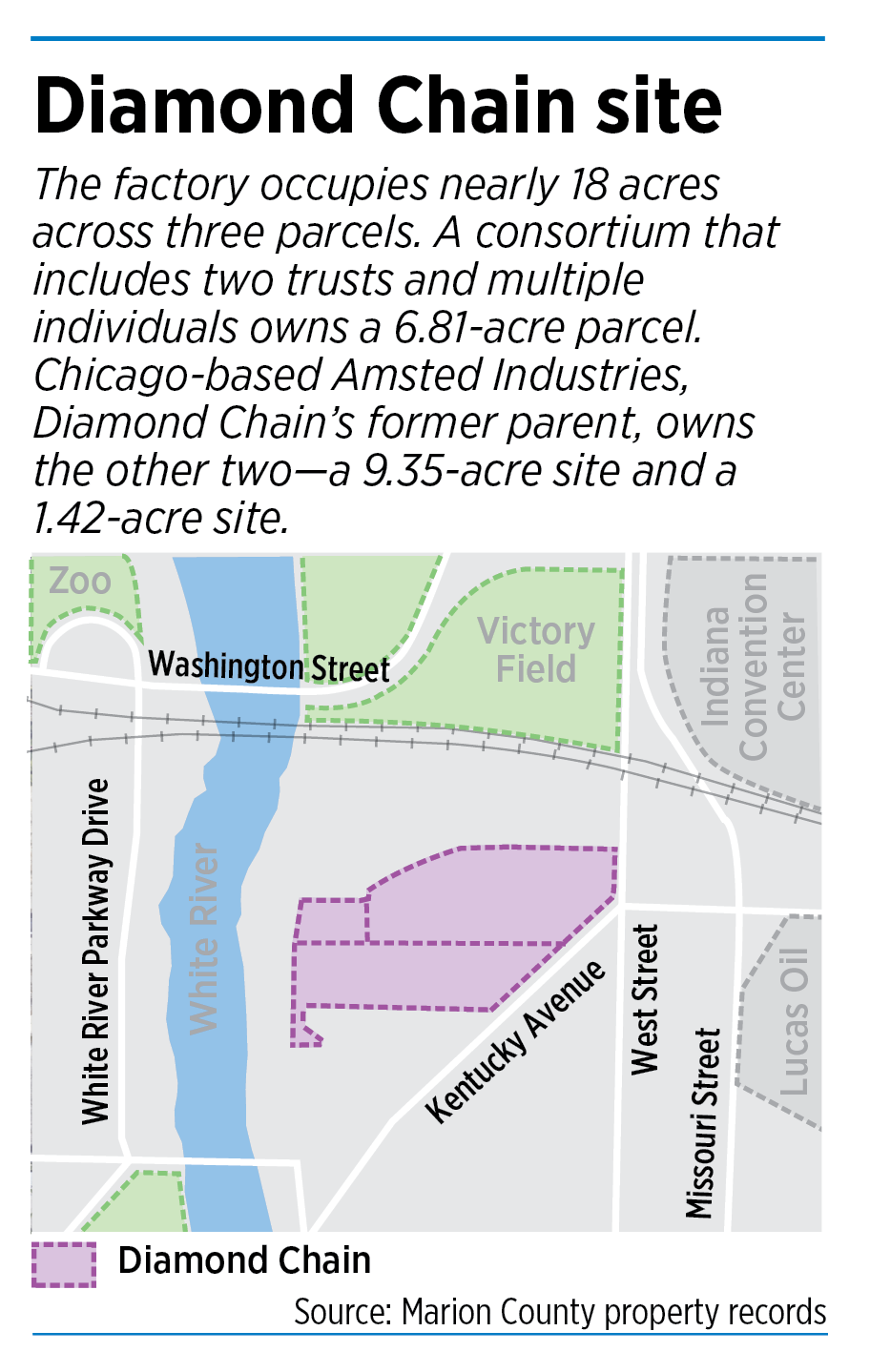 "Its best use just doesn't make sense from that standpoint. It's right next to a baseball field. It's right next to a football field," said Michael Weishaar, an industrial real estate broker and managing director at Cushman & Wakefield's Indianapolis office.
Gary Perel, a principal at Indianapolis-based ALO Property Group LLC, offered a similar opinion. "I can't imagine that there's any industrial use that could afford, or would want to be, downtown."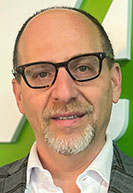 Perel added: "I could see a hotel, I could see residential, I could see probably some kind of entertainment. I think that there's a lot of uses. I don't think there's only one thing that could be there."
The site is a shade smaller than Victory Field, which spans nearly 20 acres. Perel said it might be a good fit for the Indy Eleven soccer team, which hopes to build a $150 million, 12,000-seat soccer stadium at a yet-to-be-determined location. The stadium would be surrounded by the proposed Eleven Park, a $400 million mixed-use development with retail, offices, residential units and a hotel.
"Of all the other stuff that they've looked at, this could be one of the best possible sites," Perel said.
But Indy Eleven isn't saying whether it's considering the Diamond Chain site.
"While we have narrowed the sites for Eleven Park—a transformational mixed-use neighborhood project that would include a multi-purpose stadium home for Indy Eleven—to three locations inside Marion County, we will not be commenting on any specific sites as this process continues," Indy Eleven CEO and President Greg Stremlaw told IBJ via email.
Any redevelopment of the site likely would involve challenges, Culp and the others said.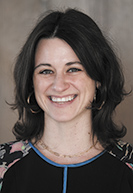 "Given the long industrial history of the property," Culp said, "I would strongly suspect there are some kind of environmental considerations."
Scarlett Martin, the city of Indianapolis' administrator for community and economic development, said the city's main focus is on helping the affected Diamond Chain employees find new jobs as the site's operations wind down. But the city is also looking ahead.
"This site has been home to a manufacturing facility for more than a century, and any future redevelopment will require a public-private partnership that can address the well-known challenges associated with former urban industrial sites," Martin told IBJ via email.
"While it is premature to speculate on what form that partnership might take, the city is committed to working with Diamond Chain to facilitate that process. It is our sincere hope that a development partner can be identified that shares our optimism and vision for the future of the White River corridor."
Whatever happens, Perel said, the sheer size of the site allows developers to think big.
"That's a very, very large parcel for downtown Indianapolis," he said. "It just has the opportunity to be really transformative."•
Please enable JavaScript to view this content.