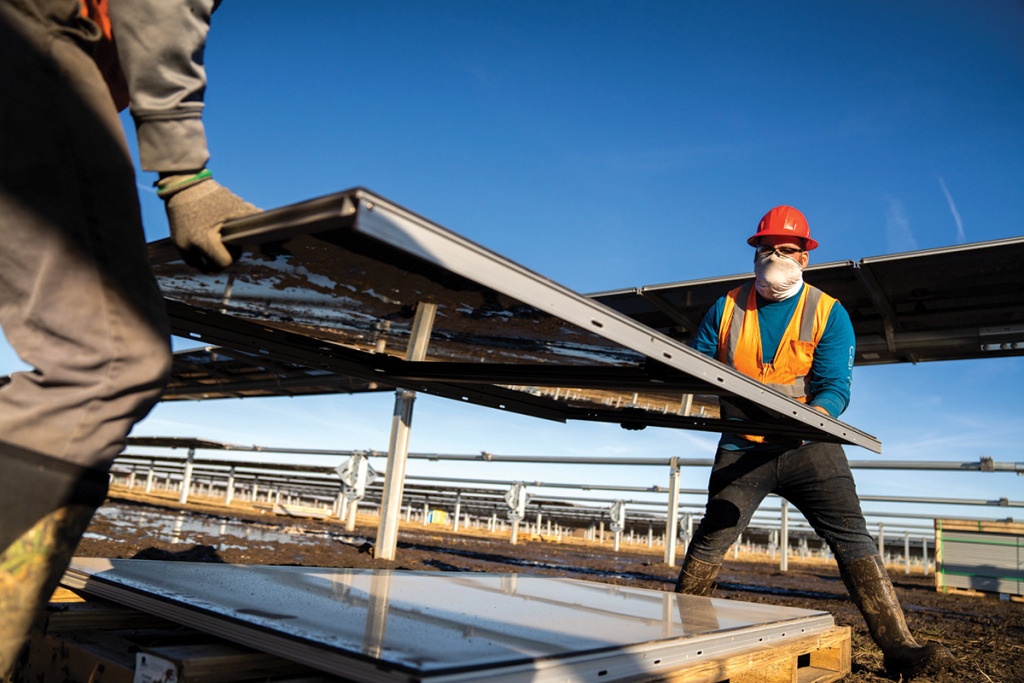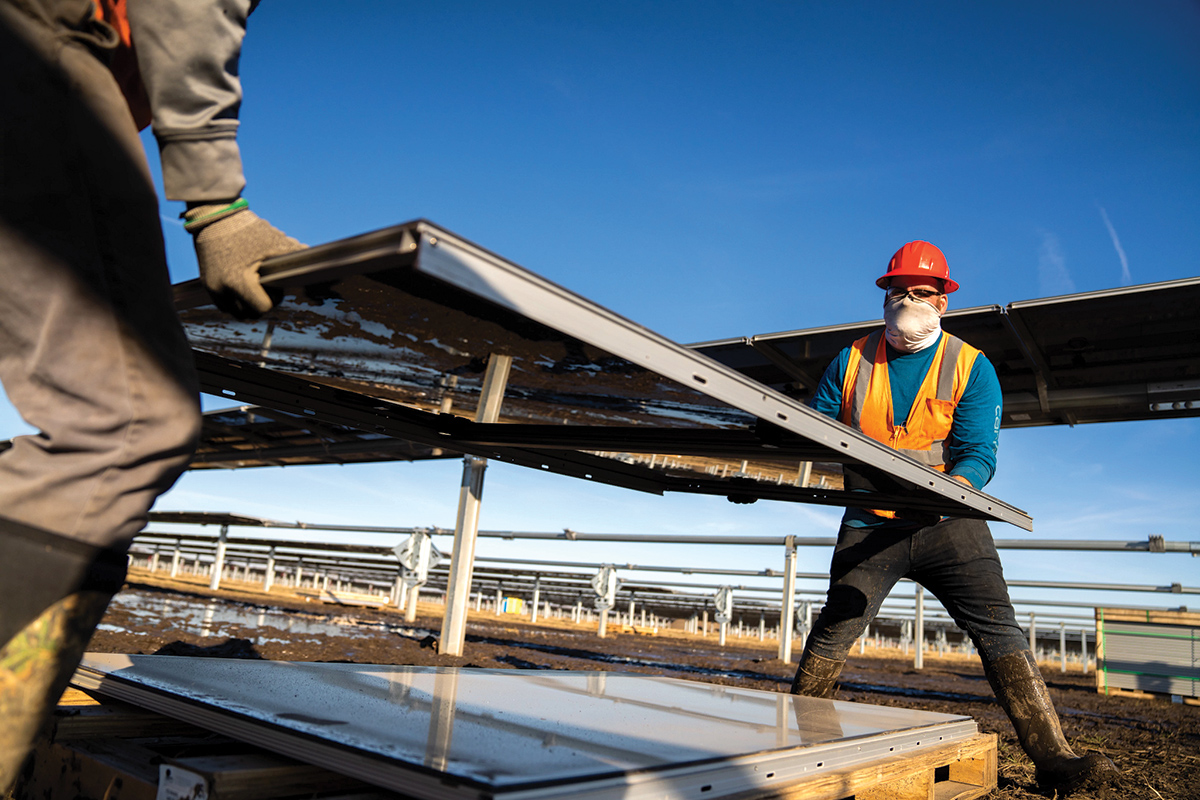 Infrastructure and Energy Alternatives Inc., an Indianapolis-based builder of wind farms and solar farms, said Monday it has agreed to be acquired for about $1.1 billion by MasTec Inc., a Florida-based construction and engineering firm.
IEA, which traces its roots to 1947 as a trucking and excavating company in western Indiana, said it will keep its operations and leadership team in Indianapolis, and will retain its workforce of about 6,000 people, including 558 in Indiana.
Under the terms of the agreement, IEA shareholders will receive $14 per share, a premium of about 34% to the company's closing price Friday of $10.34. The transaction will include a combination of cash and MasTec shares.
The deal is expected to close in the fourth quarter. It has been approved by the boards of both companies.
IEA was founded 75 years ago as White Trucking and Excavating and went public in 2018 after shifting its business from constructing roads and bridges to renewable energy farms.
It has completed more than 260 utility-scale wind and solar projects across North America, including the 9,000-acre Benton County Wind Farm north of Lafayette, along U.S. 41.
IEA ranks as the 10th largest public company in the Indianapolis area, based on 2020 revenue of $1.8 billion.
MasTec, based in Coral Gables, Florida, had annual revenue last year of $7.95 billion, making it nearly four times as large as IEA, which rang up revenue last year of about $2.1 billion.
"We have long admired IEA's operating excellence, and we have a strong cultural alignment with IEA in safety and customer service," MasTec CEO Jose Mas said in comment comments.
He added that the combination will provide increased scale and capacity needed to meet expected growing customer demand for renewable power generation over the next decade.
Following the close of the transaction, IEA will continue to be headquartered in Indianapolis. IEA will become part of MasTec's Clean Energy and Infrastructure segment. JP Roehm, president and CEO of IEA, will continue to lead the IEA operation.
The industry has been growing and consolidating in recent years, due to the huge appetite by utilities and corporations to buy more renewable energy. Some analysts have said the number of wind and solar farms today could grow substantially over the next two decades.
In a note to employees, IEA said that by joining forces with MasTec, it will continue to build on its growth.
"It remains business as usual for all of us here at IEA," the note said. "We expect this process to have no impact on your pay and benefits. … Together, we will be stronger. Our combined teams will be better equipped to support customers across renewable energy and infrastructure construction markets."
Please enable JavaScript to view this content.