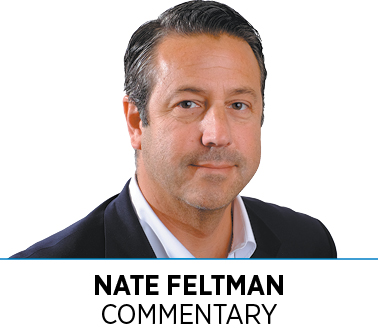 After a tumultuous election and with the holidays upon us, the last thing most of us want to think about is politics. But the events of this year have demonstrated just how important a role government plays in our life. Decisions about our health, safety and economic fortunes are often significantly affected by those holding the reins of governmental power.
This year's events have particularly illustrated the importance of local government and leadership. Schools and business closures, obtaining life's essentials, attendance at public events, the protection of persons and property and, yes, whether potholes are filled and trash is picked up are all made on the local level. In other words, quite literally when the rubber hits the road, it is our mayors and local government officials who make the decisions that most affect our daily lives.
For big-city mayors like Joe Hogsett in Indy, difficult decisions have come daily and, in many cases, hourly this year. While it is easy to criticize the decisions or non-decisions coming out of the Mayor's Office this year (which I have), it is more difficult to offer real solutions.
Typically, the party out of power does just that. And in almost every major city in America, the party out of power is the Republican Party. Often, this fact is explained away by demographics alone, but perhaps a dearth of winning urban ideas plays an even bigger role.
In addition, city dwellers are, in most cases, offended by the words offered by many national prominent Republicans to describe America's cities. "Unmoored from the real America, rigged elections, crime and illegal alien zones, homelessness and disgusting conditions" are just some of the words that have been used to describe our cities.
If Republicans hope to earn the right to run our cities, which have become the economic engines of our country, they will have to do more than criticize the Democrats running those cities. They will have to propose ideas that offer hope to many in our urban core who are hopeless.
For too long, Republicans instead have focused their ideas on suburban and rural voters and have not made the investment necessary to explain how their ideas can translate to success for those living in urban settings.
While Indiana Republicans have recently enjoyed unparalleled success statewide, the lack of success in Marion County is glaring. After a horrendous showing in the mayor's race and City-County Council races last year, the Marion County Republican Party infrastructure is nearly nonexistent. Despite the rise of crime under his watch, Hogsett drubbed Jim Merritt, winning more than 71% of the vote. And Democrats expanded their majority on the City-County Council. Today in Indy, there is no loyal GOP opposition offering real alternatives.
There are, however, discussions circulating in the halls of the state capitol about legislative actions Republicans could take to strip power from Indy's mayor. In other words, if you can't beat them at the ballot box, find other ways to limit their damage. Instead, how about offering innovative ideas for improving the lives of Indy residents?
Regardless of party, all Hoosiers have a stake in Indy's success. The success of central Indiana's economy will in large part determine our state's overall economic success. Giving up on cities is not a sound long-term strategy for Republicans, nor is it fitting for a party that has historically billed itself as the party of opportunity.
Indiana Republicans have shown on a statewide basis what good government can look like, and voters have responded. Now they can and should offer alternatives of what good government can look like in Indianapolis.•
__________
Feltman is a shareholder and CEO of IBJ Media. To comment, send email to nfeltman@ibj.com.
Please enable JavaScript to view this content.