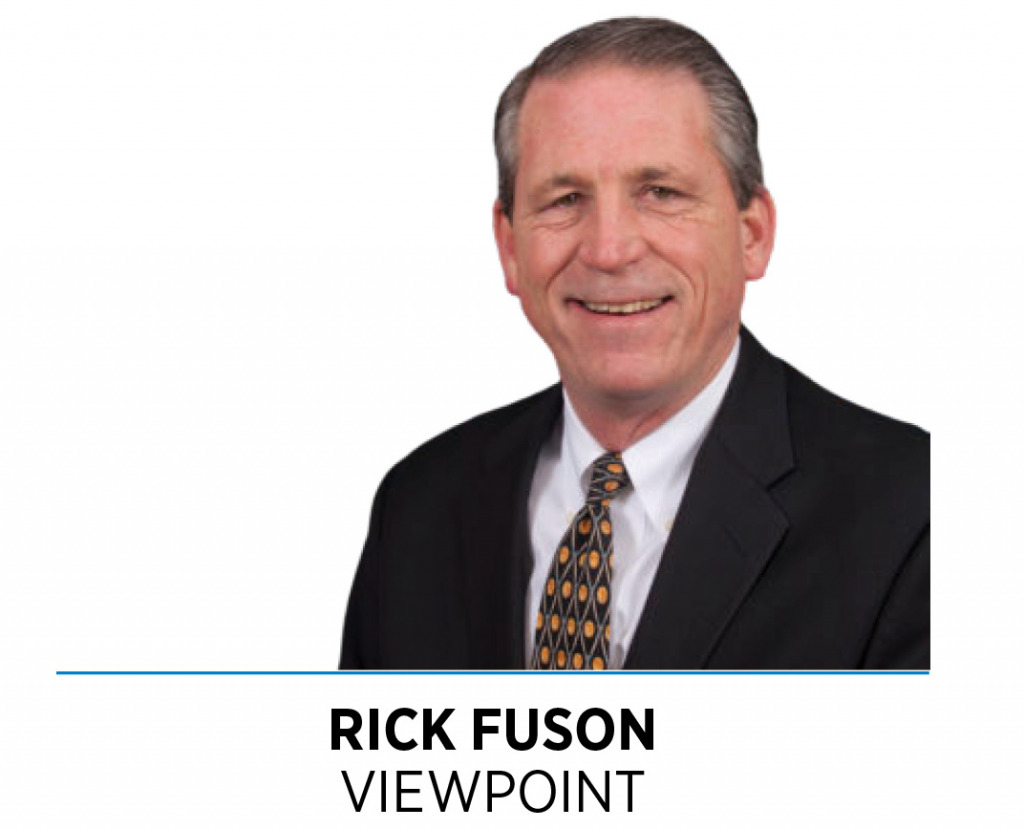 Much has been written about Indianapolis' original sports strategy and even Sports Strategy 2.0 in laying the groundwork for this year's March Madness in Indianapolis, a trend that will no doubt continue long after this unprecedented March is behind us. And rightly so. 
Big bets by people who had a vision for what our city could become have paved the way for all of this. International trips and sports diplomacy. The creation of the Indiana Sports Corp, at the time the first-of-its-kind anywhere in the country. 
And, of course, the NCAA's commitment to Indianapolis as its home, has been perhaps the biggest game-changer of all. They have in many ways entrusted their brand to our city and state, just as they have entrusted us to deliver this supremely unique and complex March Madness experience. That confidence, while well earned, is something for which we are grateful and never take for granted.
I do want to pause here to make one very important point: we can never cease to acknowledge that while we are all excited about the opportunity afforded to us to play host to the entire tournament, we have reached this point only as a consequence of this terrible pandemic, during which so many have paid so dearly. That should never be forgotten.
And beyond the reflection of decades of investment and the assessment of economic impact surrounding this event, two other important outcomes of this experience may in the long run prove just as meaningful. 
First, the tournament has provided a critical opportunity for a talented group of younger, established leaders to truly take the wheel in our city. And we are fortunate to have so many of them, a combination of homegrown Hoosiers and talented transplants who share a passion for imagining big things and the ability to execute them. For those leaders, many of whom already boast remarkable notches in their professional belts, the exceptional circumstances and unique demands of an event this complex provide an invaluable proving ground.
For my generation and those that came before, that matters a great deal. The evolution of our city and our state has been nothing short of amazing, largely thanks to the vision of people who dreamed of what we could be and spent decades making it so.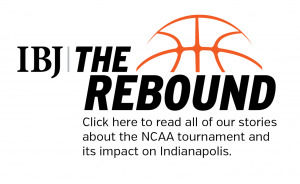 But as the planning and execution of March Madness have come together, one of the things I'm most proud of is the way a new generation has emerged as the leaders, decision-makers, and visionaries.  The pride in who we are and what we collectively can accomplish is alive and well in the generation of local leadership rapidly coming to the forefront.
Second as with so many other things over the last year, by rethinking the way things have always been done, we may very well help the NCAA rethink the tournament for the future.  It certainly wouldn't be the first time we have had a hand in shaping what large-scale events of this magnitude look like. 
Consider this: prior to 2012, the idea that a Super Bowl Village with a centralized activation area designed to engage locals and visitors alike as a lead up to the big game, was largely a foreign concept. Indianapolis leaders saw the incredible opportunity to enhance the NFL's vision and create an experience unlike anything the NFL had ever seen. This idea we hatched and flawlessly executed is now the central part of every city's Super Bowl bid package. Our city, its leaders, and the thousands of volunteers have forever changed it, something about which we should all be immensely proud.
In a similar way, our Local Organizing Committee (LOC), working hand-in-hand with the NCAA, has had to think creatively about how to engage fans and deliver a world-class experience in new ways, given the necessary limitations during the pandemic. 
This includes first time ever virtual events which allow for greater engagement and participation from fans across the state, region, country, and even the world. Additionally, a centralized media hub ensures more news outlets can get relevant information and provide more coverage of the stories surrounding the tournament, both on and off the court.
And new policies adopted by the NCAA will be used to monitor players' locations and proximity to others for contact tracing purposes, strategies that just might easily have other player health and safety applications in a post-pandemic world.
Of course, many of the circumstances around this year's tournament are unique and it is far too early to know what lessons learned can be applied to future events. What is clear, though, is the way the LOC, NCAA, and their partners have successfully pivoted and strategized for previously unforeseen logistical challenges is impressive, even by Indianapolis' standards.
Rick Fuson is president and COO of Pacers Sports & Entertainment and serves as chair of the Indiana Sports Corp.
Please enable JavaScript to view this content.