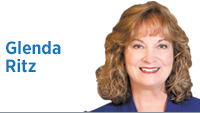 I attended the Red for Ed rally at the Statehouse on Nov. 19. It was an awe-inspiring show of more than 10,000 public education supporters speaking loudly about the lack of support from the state for traditional public schools.
The Red for Ed rallies began during my term as Indiana's state superintendent. Many of those attending had voted for me in 2012. They had been angry and wanted to continue to show support for public education through their personal visits to the Statehouse and through communication with their legislators. Now, the voices are louder in protest, and they are still angry. Angry about the same issues: student support, testing and teacher pay.
Support for our students is really the most important issue for educators in the field. The protests are about educators, parents and community patrons making their voices heard about the decline in the spending public schools need to provide students with the learning environments, resources and opportunities they deserve.
At the Statehouse, I saw some "fact" displays prepared by the Legislative Services Agency. One of the pie charts showed that 93% of the education funding went to traditional public schools. True. That means lawmakers have chosen to take 7% of the money that used to go to traditional public schools and divvy it up for voucher schools, charters and virtual schools.
High-stakes student testing and the way lawmakers have tied the results to teacher evaluations and scores is still a major concern. The emotional stress for students, parents and teachers regarding standardized tests was expressed by many of the educators speaking at the rally. The stress of the testing regime is real, and test preparation is extensive in our schools, given that school accountability is also primarily tied to the results.
And there is still a lack of career-earning salary schedules for teachers (in 2011, legislators passed into law parameters for teacher salary schedules). Our Indiana teachers really are taking home less pay today. More and more teachers are taking on second jobs (during the school year) to support their families. This economic survival trend is not good for students since it is well documented that teacher quality is the number one factor in our classrooms. Quality teachers cannot be attracted and retained with this economic realization.
But who is listening? The governor was out of the state, but maybe his staff will relay the message. I saw very few legislators witnessing the event, but we know they heard about it. It was encouraging to see Chalkbeat report that House Speaker Brian Bosma said perhaps the Legislature should take a look at decoupling student test scores and teacher evaluations. But I hope Bosma also takes the lead to do more to free up local control of teacher salary schedules and free up surplus funds to help alleviate financial stress for our school districts.
Educators will continue to have a loud voice for their students. They want to remain in the profession, and they want to attract others to follow in their footsteps. They want the tools to do the best job they can for their students.
Their anger will fuel them to communicate with legislators throughout the session to demand what is needed for Indiana's school districts and the teaching profession. As one of the teacher speakers so eloquently expressed to those at the rally: It is time for "pencils down and voices up!"•
__________
Ritz, a Democrat, is a former state superintendent of public instruction. Send comments to ibjedit@ibj.com.

Click here for more Forefront columns.
Please enable JavaScript to view this content.