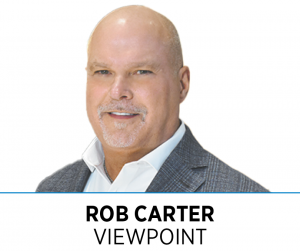 As former commissioner of the Indiana Department of Correction, I know firsthand the many challenges associated with operating our state's 18 adult prison facilities.
But among the most difficult was caring for our state's soaring elderly and terminally ill inmate population and managing care for them as they approach their end of life. Those over the age of 65 have been the fastest-growing segment of Indiana's prison population and often have specialized medical needs that far surpass our correctional facilities' capacity.
This year, Indiana has the opportunity to expand compassionate, safe pathways to release for the elderly and those with serious or life-threatening, costly medical conditions without undermining public safety. House Bill 1648, which already passed the House 89-1, would create opportunities for sentence modification for people diagnosed with a terminal illness or who are seriously ill and debilitated. It creates an avenue for them to petition the court for a sentence modification while also putting in place strict controls on response time and family notification.
Matthew Gross was a father to five children when he died in Department of Correction's custody in December. He was incarcerated on a probation violation and received a terminal cancer diagnosis. His family pleaded that he be allowed to return home, so they could spend his last few moments of life together. Relegated to the infirmary, Matthew could barely breathe or move. He died just eight days before he was to be released.
This legislation isn't just the right thing to do. It's also smart on crime and allows for more efficient use of correctional resources.
Given that the state spends an average of $27,000 per individual incarcerated per year, and that the DOC has already flagged nearly 500 people who should be eligible for compassionate release, Indiana has the opportunity to save hundreds of millions of taxpayer dollars by returning even just those with life-limiting illnesses. We would not only decrease wasteful spending but also increase public safety when we prioritize our corrections resources where they are needed most, rather than overburdening our prisons with individuals who could safely be released to where they can receive more cost-effective and appropriate health care.
Terminally ill people and the elderly are very rarely a danger to our neighborhoods and communities as they face their final days. Individuals who received compassionate release in the federal prison system, from where the eligibility standards for HB 1648 are drawn, had a recidivism rate of only 3.5%. That is nearly 10 times lower than our current recidivism rate here in Indiana. Passing this legislation will promote public safety and cost reallocation for those who are a true public safety concern.
HB 1648 would benefit correctional staff and Indiana families and would also extend deep into our communities and even our businesses by increasing public safety and decreasing wasteful state spending. I commend Rep. Bob Morris, House Courts and Criminal Code Chairwoman Wendy McNamara and members of the House for passing this bill with a nearly unanimous bipartisan endorsement. The Senate should swiftly advance these common-sense changes into law.•
__________
Carter is vice president of public affairs at Taft Stettinius & Hollister LLP. He served as commissioner of the Indiana Department of Correction from 2017 to 2022.
Please enable JavaScript to view this content.