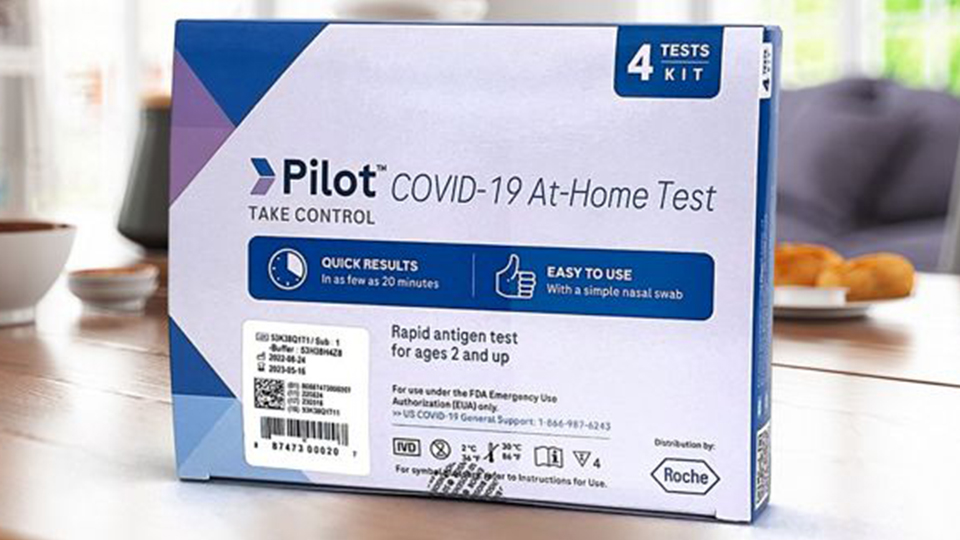 Roche Diagnostics in Indianapolis has launched Pilot, the new brand for its COVID-19 at-home test. The company announced this week that the test, which received an Emergency Use Authorization from the U.S. Food and Drug Administration late last year, is now available nationwide.
The test is the first over-the-counter test distributed in the U.S. by Roche. It is manufactured by SD Biosensor Inc. in South Korea and was previously distributed to Americans through the U.S. government's expanded access to testing.
"Great progress has been made to make COVID-19 testing easy and universal," Roche Diagnostics North America CEO Matt Sause said in a news release. "We are excited that the Pilot test offers convenience and broad accessibility for frequent testing needs, whether for a known exposure or safety for group settings."
Roche says the test uses an anterior nasal swab sample and provides results in as few as 20 minutes for the SARS-CoV-2 virus and variants including Omicron.
CVS sells a four-pack of the Pilot test for $39.99.
In March 2020, Roche launched a commercial COVID-19 PCR test kit that also received an EUA. A few months later, the FDA also gave an emergency authorization for Roche's COVID-19 antibody test.
Roche says it has developed more than 20 COVID-19 tests and solutions since the beginning of the pandemic.
Roche Diagnostics is based in Switzerland and has its North American headquarters on the northeast side of Indianapolis. The company employs more than 4,500 in Indiana and more than 100,000 worldwide, according to IBJ research.
Please enable JavaScript to view this content.