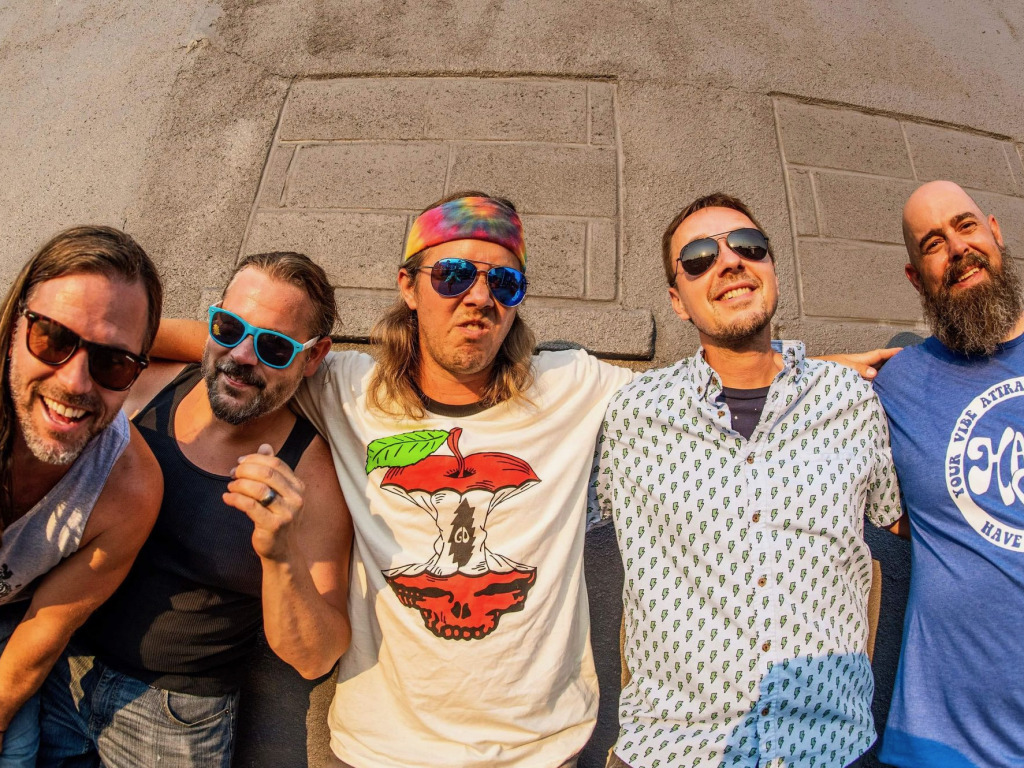 For bands that perform the music of the Grateful Dead, the top festival of 2023 looks to be Skull & Roses—a five-day gathering scheduled for April in Southern California.
Indianapolis-based Hyryder is part of the lineup, joining more than 25 fellow Grateful Dead tribute acts from around the world.
The main attraction at Skull & Roses will be founding Grateful Dead member Phil Lesh, and the bill also includes Oteil Burbridge (known for his work in Dead & Company and the Allman Brothers Band) and Melvin Seals (known for his work in the Jerry Garcia Band).
"We're going to get to take it all in," said Hyryder bass player Blair Ping.
But before Hyryder gets to the Ventura County Fairgrounds and Skull & Roses, the band will wrap up its 2022 with a two-night stand, Dec. 30-31, at the Mousetrap Bar & Grill.
The Mousetrap, 5565 N. Keystone Ave., is the unofficial home venue for Hyryder and most Indianapolis artists who specialize in improvisational rock or "jam band" styles.
Ping, who became a member of Hyryder in 2015, first played the Mousetrap two decades ago as a member of the Shadyside All Stars.
"You're always family and you always have a hug with somebody you didn't expect to see," Ping said of the venue.
Keyboard player Kirby Hammel, who joined the Hyryder lineup in 2020, said an important sense of community is found at the Mousetrap.
"It's like a refuge or a safe space if you are a freak in any way," Hammel said.
"It's a psychedelic vortex," Ping said.
Psychedelic music is a major part of the Grateful Dead story that stretched from the band's beginnings in 1965 through its end in 1995, when vocalist-guitarist Garcia died.
Hammel said there are many entry points, however, for appreciating the band.
"The Dead play all kinds of music," he said. "If you're into rock 'n' roll or popular music through the 1960s and '70s, I feel like you eventually come around to the Grateful Dead."
The unplugged side of the Dead gave Hyryder vocalist-guitarist Charlie Morgan his break in the Indianapolis music community. After playing in the band Acoustic Flyer, Morgan founded Hyryder with drummer Nick Neuriter and guitarist-vocalist Eric Thompson in 2008.
Bass player Ping said Hyryder has more than 350 Dead-related songs in its repertoire, including Dead originals and tunes the band covered during three decades of performances.
"It's an endless catalog," he said.
Ping said attendees of the Dec. 30-31 shows can expect to hear at least one song Hyryder hasn't played before. Two sets of music will make up the Dec. 30 show, and New Year's Eve will be commemorated by a three-set marathon in the tradition of special-occasion performances by the Dead.
Although Garcia died nearly 30 years ago, interest in the music he made with bass player Lesh, fellow vocalist-guitarist Bob Weir and drummers Bill Kreutzmann and Mickey Hart hasn't waned.
Hammel said he believes the "Fare Thee Well" concerts of 2015 sparked a new generation of fans. Lesh, Weir, Kreutzmann and Hart played together for the final time at "Fare Thee Well" shows in Chicago and Santa Clara, California.
Lesh now leads his own band, made up of a rotating cast of all-star guests.
Weir, Kreutzmann and Hart make up the core of Dead & Company, a band augmented by Burbridge on bass, Jeff Chimenti on keyboards and John Mayer on vocals and guitar. The members of Dead & Company plan to disband after a 2023 tour, which includes a June 27 date at Ruoff Music Center.
Weir, 75, already announced his plans to continue playing shows after Dead & Company retire from the road. Earlier this year, Weir headlined Brown County Music Center in a band billed as Bobby Weir & Wolf Brothers.
Hammel, who attended the Brown County Music Center show, said few musical experiences compare to the jam band template crafted by the Grateful Dead.
"When you get to the open jams and the question of 'What's next?' you can hear people's excitement because it's so in the moment and happening right in front of you," Hammel said. "It's not predetermined. You're listening for this. Onstage we're listening for that. We're all listening to each other."
Please enable JavaScript to view this content.