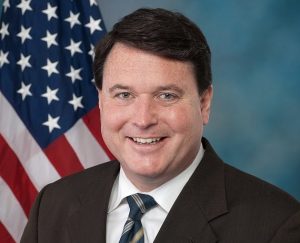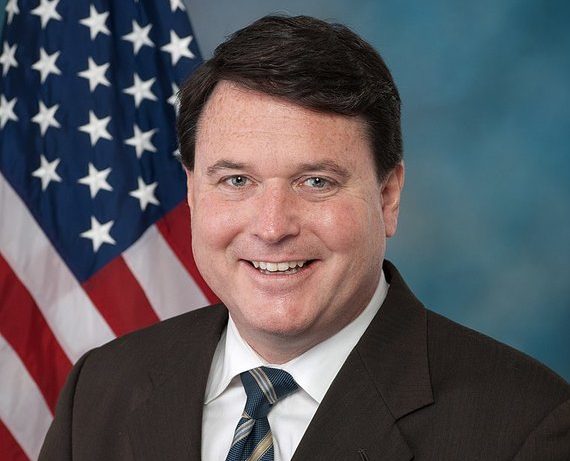 Former Congressman Todd Rokita, a Republican, has been called the winner in the race for Indiana attorney general by The Associated Press.
With 60% of the votes in, Rokita had a 24-point lead over his opponent, Democrat Jonathan Weinzapfel.
Rokita had captured 62% of the vote, with Weinzapfel garnering 38% in the statewide contest.
Rokita announced Tuesday afternoon that he is at home in quarantine after testing positive for COVID-19 and experiencing mild symptoms.
""I want to thank my fellow Hoosiers for the trust and confidence you have placed in me to serve as your next attorney general," Rokita said in written comments. "And thanks to my family, friends, co-workers, our great volunteers and all the men and women of good faith who wanted to make sure we had the best person for this important job."
Rokita, 50, a former secretary of state and congressman, jumped into the race late in May just before the filing deadline. In a remote party convention, Rokita defeated Republican incumbent Curtis Hill, who won the office four years ago.
Hill's term was clouded by accusations of inappropriately touching several women at a legislative party in 2018. Hill repeatedly denied any wrongdoing, but the state Supreme Court suspended his law license for 30 days, ruling unanimously in May that the state's attorney disciplinary commission "proved by clear and convincing evidence that (Hill) committed the criminal act of battery."
Weinzapfel, 54, previously served as a state lawmaker from 1999-2003 and as mayor of Evansville from 2003-2011. He also worked as chancellor of the Ivy Tech Community College campus in Evansville from 2014-2019. He is currently a partner at the law firm of Jones Wallace in Evansville.
Indiana Democrats saw the attorney general race as an opportunity to reclaim at least one statewide elected office. The party has not held a statewide office since 2018 when former U.S. Sen. Joe Donnelly lost to Republican Mike Braun.
Both the Republican Attorneys General Association and the Democratic Attorneys General Association invested heavily in the race.
Rokita said he would be a conservative attorney for the state and would support the Second Amendment, religious liberty, and the original plain meaning of our constitutions. He also supports the lawsuit that's before the U.S. Supreme Court that is challenging the legality of the Affordable Care Act.
As a statewide officeholder, he plans to continue to provide pro-growth, limited government leadership that has allowed the state to succeed, he said Tuesday night when he declared victory.
"You know, our state has come so far under commonsense conservative leadership over the last 15 years," he said. "We have become a leader in the nation in every category that matters. Now, we must keep it that way."
He also committed to defending—not defunding—the police and to work with law enforcement to uphold the Rule of Law, to work to "stop waste, fraud and corruption in government," and to uphold the Constitution and the 1st and 2nd Amendment rights.
"I know our nation was founded on the right to life, liberty and the pursuit of happiness, and I will defend the right to life," he said. "Working together, our best days are ahead (of) us."
Weinzapfel conceded to Rokita at around 11 p.m. Tuesday.
"As you've heard me say before, I entered this race because I didn't like the direction the incumbent attorney general was taking our state. We ran in response to his embarrassing personal behavior and partisan lawsuits that only hurt Hoosier families. We ran to restore honor, integrity and purpose to the office," he said in written comments. "And while our campaign fell short, I am proud of the issues we raised."
Please enable JavaScript to view this content.