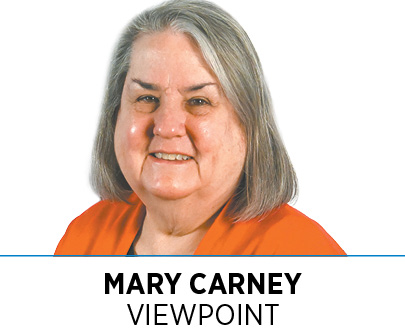 As we brace ourselves for what seems to be yet another troubling wave of coronavirus cases, we're once again flooded with an overwhelming need and appreciation for health care workers throughout the state. Hospitalizations are on the rise, and hospitals and health care facilities are scrambling to find enough well-qualified nurses to meet the needs of their communities. This is especially true in smaller hospitals and within rural communities, which are home to more than 46 million Americans, or about 15% of the U.S. population.
The need for nurses intensifies as the pandemic exacerbates burnout among health care workers. Burnout isn't unique to either urban or rural communities, but it worsens the shortages in the primary care workforce, which is already a bigger problem in rural areas.
Understaffing causes increased workloads, longer shifts and less flexibility in scheduling, all adding extra weight on our health care workers' shoulders. Not to mention that one-third of the nursing workforce in the United States will reach retirement age in the next 15 years, potentially creating a much worse shortage.
Maintaining and growing the health care workforce is fundamental to providing access to quality care in rural areas. Rural health care facilities need a way to retain the nurses they have while still providing upward career paths. Unfortunately, current health care and nursing education systems are primarily in urban areas, and few provide exposure to rural practice environments. Once students leave home for training, they often never come back.
Traditional higher education programs are often limited or entirely unavailable within rural communities. We must increase accessibility to education in health care professions, particularly nursing, to ensure both urban and rural communities are properly cared for.
WGU Indiana's online, competency-based model supports hundreds of nursing students in undergraduate and graduate programs in rural communities throughout Indiana.
WGU's program is positioned to bring new opportunities into more communities quickly, based on projected workforce needs. This accessibility directly supports rural hospitals and helps health care facilities recruit and retain nurses within their community and surrounding areas.
We must find new ways to extend higher education outside of urban-centric areas and support health care access in all communities across the state. Providing in-place opportunities for nursing education is one vital means of meeting this need. Pandemic aside, our communities rely on access to health care to keep them safe and healthy, and that starts with higher education and commitment to economic and workforce development across all our communities.
It's important to remember the critical need for front-line health care workers and find ways to attract and retain them in hospitals of all sizes. It doesn't stop there, though. We must ensure that those who take care of us are also taken care of. At this critical time, I am urging leadership at all levels—in health care, higher education and government—to dedicate themselves to supporting our health care system and ensuring all hospitals and health care facilities can serve their communities through this pandemic and beyond.•
__________
Carney is state director of nursing for WGU Indiana.
Please enable JavaScript to view this content.