A $10 million Silo Concert Center at a repurposed farm in Kokomo. A $72 million expansion of the Federal Hill District in Noblesville, with apartments and retail. A $21 million indoor sports complex in Shelbyville. And a mega mixed-use development on 127 acres in Johnson and Morgan counties around the soon-to-be interchange at Interstate 69 and State Road 144.
These are among the ideas emerging from five self-formed regions in central Indiana seeking a piece of the state's new $500 million Regional Economic Acceleration and Development Initiative grant program, also known as READI.
The central Indiana regions will be competing with 12 others from across the state for a chance to land up to $50 million in state money per region. For every $1 awarded by the state, the region must provide $4 in matching funds through public-private partnerships and philanthropic contributions.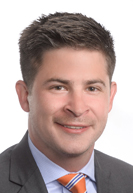 It's already clear there's not enough money to fully fund each $50 million grant proposal aimed at retaining, developing and attracting workforce talent through strategies designed to boost innovation, entrepreneurship and improving quality of place and life. Grant requests filed with the Indiana Economic Development Corp. total more than $1 billion, double the program's budget.
Mark Wasky, IEDC's vice president of innovation and strategic initiatives, said it is too early to say if every region will get some READI funding, or if some won't get any. But the intense interest in the program could trigger more funding in the future and encourage IEDC to use other funds to invest in proposed projects.
"There are a lot of really compelling opportunities for the state to invest in, and we're really excited about what things we can offer as these regions move forward," Wasky said.
Now a committee of seven industry professionals will review each regional plan and submit funding recommendations to the IEDC board.
Here's a look at the central Indiana regions and what they're proposing.
180 Alliance in west central Indiana
A major project in this region is a $123 million mixed-use development at the soon-to-be I-69 interchange at State Road 144.
The White River Crossing project would cover 127 acres in Johnson and Morgan counties and include hotels, retail centers, a theater, medical services and a 300-unit multi-family housing development. Portland, Oregon-based Grove Development would be the developer.
Other counties in the 180 Alliance include Hendricks, Boone, Montgomery and Putnam, and together, they are proposing 30 projects totaling $884 million.
For the counties bordering Indianapolis, the plan's main focus is providing a range of housing and quality of life amenities for the increasing number of people moving to those areas. Population in Boone, Johnson and Hendricks counties has grown 15% to 25% in the past 10 years, according to 2020 census data.
Other projects range from revitalizing the downtowns of Martinsville and Greencastle to building a performing arts center in Plainfield.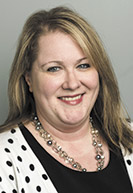 A regional "180 Makeover" program envisions refurbishing buildings, commissioning murals and other improvements in historic downtowns.
"It is a way to loop in our smaller communities in the region that may have not been able to come up with a large match for a specific project but might be able to come to the table and help improve some of the buildings in their downtown areas," said Molly Whitehead, executive director of the Boone County Economic Development Corp.
The White River corridor
A cluster of the state's fastest growing communities formed the White River Regional Opportunity Initiative to focus on developing recreation opportunities, apartments and retail near the waterway.
The partnership includes three counties—Hamilton, Madison, and Marion—and the cities of Carmel, Noblesville, Fishers, Westfield, Anderson, Indianapolis, and Zionsville in Boone County and McCordsville in Hancock County.
Among the largest of the region's $590 million in proposed projects is the $72 million expansion of the Federal Hill District in Noblesville adjacent to the White River. The project plan includes mixed-use developments with 160 apartments, more than 400 surface and structured public parking spaces, and 40,000 square feet of space for retail or office uses.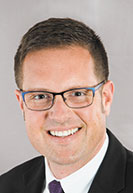 "COVID has kind of shifted what our workforce looks like. With more remote work options, folks want to live, work and play all in the same community," Noblesville Mayor Chris Jensen said. "When you have that, quality of life plays a major role."
The Hamilton County South River District and Conner Prairie west side expansion is also a major feature in the regional development plan. Anchored by the planned White River Ecology and Education Center and public trails along the White River, the district would connect Conner Prairie's west-side expansion to three parks. It will also be supported by a hotel and lodge with cabins and a restaurant.
Riverfront district projects also are planned in Anderson and McCordsville.
Because the river connects each community, many of them already had joined forces on the 2019 White River Vision Plan to outline possible improvements along a 58-mile stretch of the river in Marion and Hamilton Counties. Adding Anderson, McCordsville, Zionsville and Madison County to the coalition extends that vision.
70-40 Greater Mount Comfort corridor
Hancock County and the east side of Indianapolis will focus on building quality of life in the area and creating housing, workforce training and infrastructure programs.
The regional plan outlines 33 projects totaling more than $500 million. Among the largest proposed projects is the $30 million expansion of Eastway Court Apartments to bring more workforce housing to the western edge of Hancock County. It's one of a few workforce housing projects included in the plan that aim to address the attainable housing gap in the region.
The region also plans to fund several programs designed to help with talent development, from life coaches and a high school internship program at the Shepherd Community Center in Indianapolis, to manufacturing and digital integration training at Ivy Tech.
The plan also addresses rural parts of Hancock County with a $13 million Internet of Things smart farm and agriculture innovation program slated for northern Hancock County.
Accelerate Rural Indiana
A partnership involving Shelby, Rush and Decatur counties and the city of Batesville envisions creating more quality housing and creating new parks and community amenities to attract new residents and stem rural population loss.
The plan includes 40 projects that total more than $800 million, with a heavy focus on developing 13 housing complexes from apartments to single-family subdivisions along the Interstate 74 corridor in Greensburg, Rushville, Batesville and Shelbyville.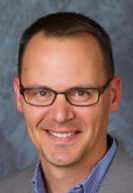 "To see the shift in that in the traditional economic development from the smokestack chasing to actually chasing people, and trying to make sure that you can increase your workforce—it's been pretty remarkable," said Bryan Robbins, executive director of the Economic Development Corp. of Greensburg/Decatur County.
One proposed attraction is the $5 million Kids Discovery Factory in Batesville, Robbins said. The space would work like a miniature Children's Museum with activities centered on science, technology, engineering, art, and mathematics.
Other recreation and education projects include a $21 million indoor sports complex in Shelbyville, Pirate Park in Greensburg and a new Early Learning Center in Shelbyville.
"The more attractions we can have to pull people in our way from metro areas, be it Indianapolis or Cincinnati, that's just going to benefit us," Robbins said.
The plan also calls for seven workforce development programs scattered across the region, from a welding program in Batesville to a post-secondary trade school in Decatur County.
North Central Indiana
A new Howard County Convention Center and hotel complex is among 20 projects totaling more than $500 million proposed by this six-county region including Cass, Clinton, Fulton, Howard, Miami and Tipton counties.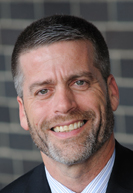 Plans include a 120-room Hilton Garden Inn in Kokomo's downtown city center and an adjoining 40,000 square-foot conference center.
Paul Wyman, president of the North Central Regional Partnership, said the project could benefit the entire region.
Housing is another large proponent of the region's plan, with 650 additional units envisioned throughout the area. The $10 million Silo Concert Center at a repurposed farm in Kokomo is another priority project.
Career development is another focus. A new Career Connection Center is planned in Frankfort, as well as a $3 million expansion to the Kelley Center at Indiana University Kokomo called Innovation Hall.
The proposal also calls for an Industry 4.0 Training Lab for advanced manufacturing skills at Ivy Tech Kokomo.•
Please enable JavaScript to view this content.