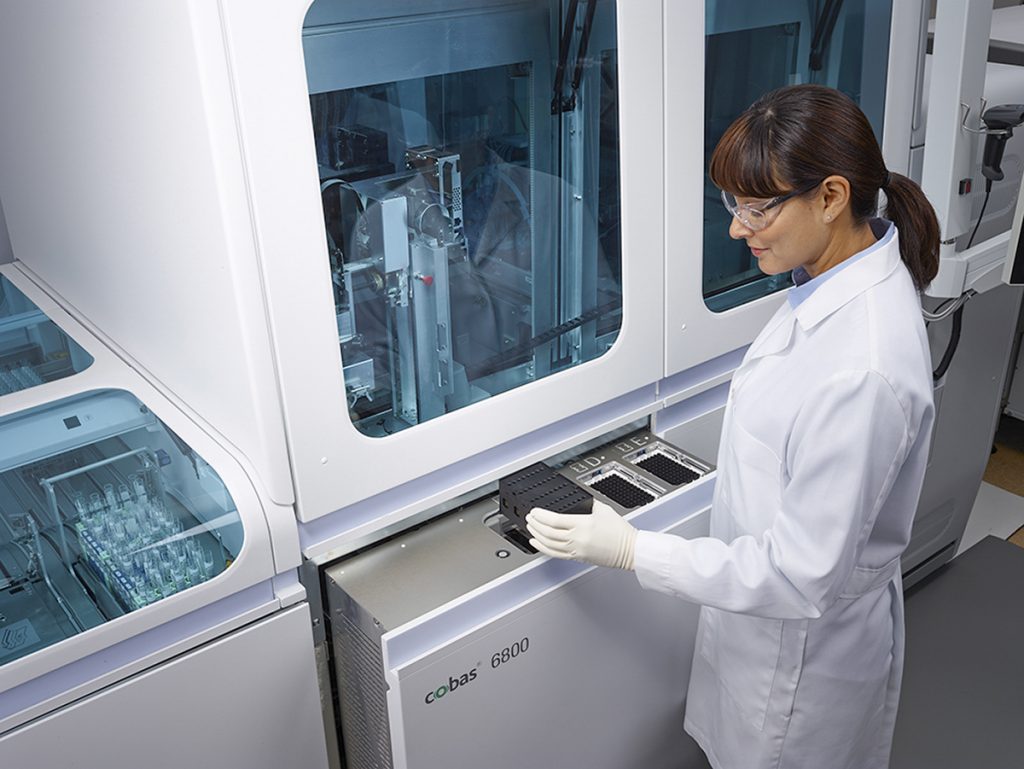 Compressing a two-year job into nine weeks is a remarkable—almost unheard of—feat. Yet that's what Roche Diagnostics did when it shipped the first commercially available tests for the novel coronavirus on March 13.
The story of how Roche so quickly developed and won approval for the test being used to help combat the global pandemic has two timelines. One starts early this year, the day the coronavirus that causes COVID-19 was identified in China. The other goes back at least a decade.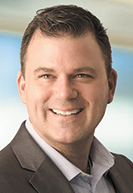 "Ten years ago, we didn't have the tools we have today that allow us to streamline the process," said John Osiecki, director of medical and scientific affairs and molecular diagnostics for Roche Diagnostics, whose U.S. headquarters is in Indianapolis.
Roche has responded to infectious disease emergencies over the years, but none of those were like this pandemic. And it wasn't until three years ago that Roche had the technology in place that would allow it to mobilize a response like the one that became necessary this year.
With technology on its side, in 2017 Roche started developing a plan to rapidly respond to an infectious disease of epidemic or pandemic scope. That planning looked prescient on Jan. 7 of this year, when Chinese scientists identified the novel coronavirus that has ricocheted around the globe since gaining a foothold in Wuhan, China, in December.
Roche, which regularly works with partners around the world to monitor for pathogens that pose an epidemic threat, activated its emergency response team the next day, Jan. 8. That's when the clock started ticking on a project that involved hundreds of Roche employees across the country, a partner in Berlin and a federal agency—the U.S. Food and Drug Administration—that was prepared to relax its standards to rush a coronavirus test to market.
Test for a new team

The Roche Molecular Diagnostics Infectious Disease Emergency Response Team, created in 2018, is a group of about 30 doctors and scientists in Pleasanton, California, near San Francisco, who are prepared for expedited development and deployment of diagnostic testing.
The team relies on global surveillance programs Roche uses to monitor new genetic mutations and the emergence of variations in existing pathogens, such as HIV and HPV, other viruses for which Roche has introduced testing in the past. The team consults regularly with the World Health Organization, the Centers for Disease Control and Prevention and other groups, so in that sense it is always active, Osiecki said. But this is the first time the team has been activated to intervene in a global epidemic.
Team members went to work, not only in the lab, but also by launching regular communication with the U.S. commercial team in Indianapolis.
By Jan. 21, nine days before the World Health Organization declared a global health emergency, Roche had already decided to proceed with a test and sent employees of Roche in Indianapolis to meet with the California team in San Francisco. They began working out details of manufacturing and distribution of the test and training for the labs that would be the first to receive it. Weeks before there was a test to distribute, Roche relied on connections in other parts of the world to jump-start the development process.
Genetic assist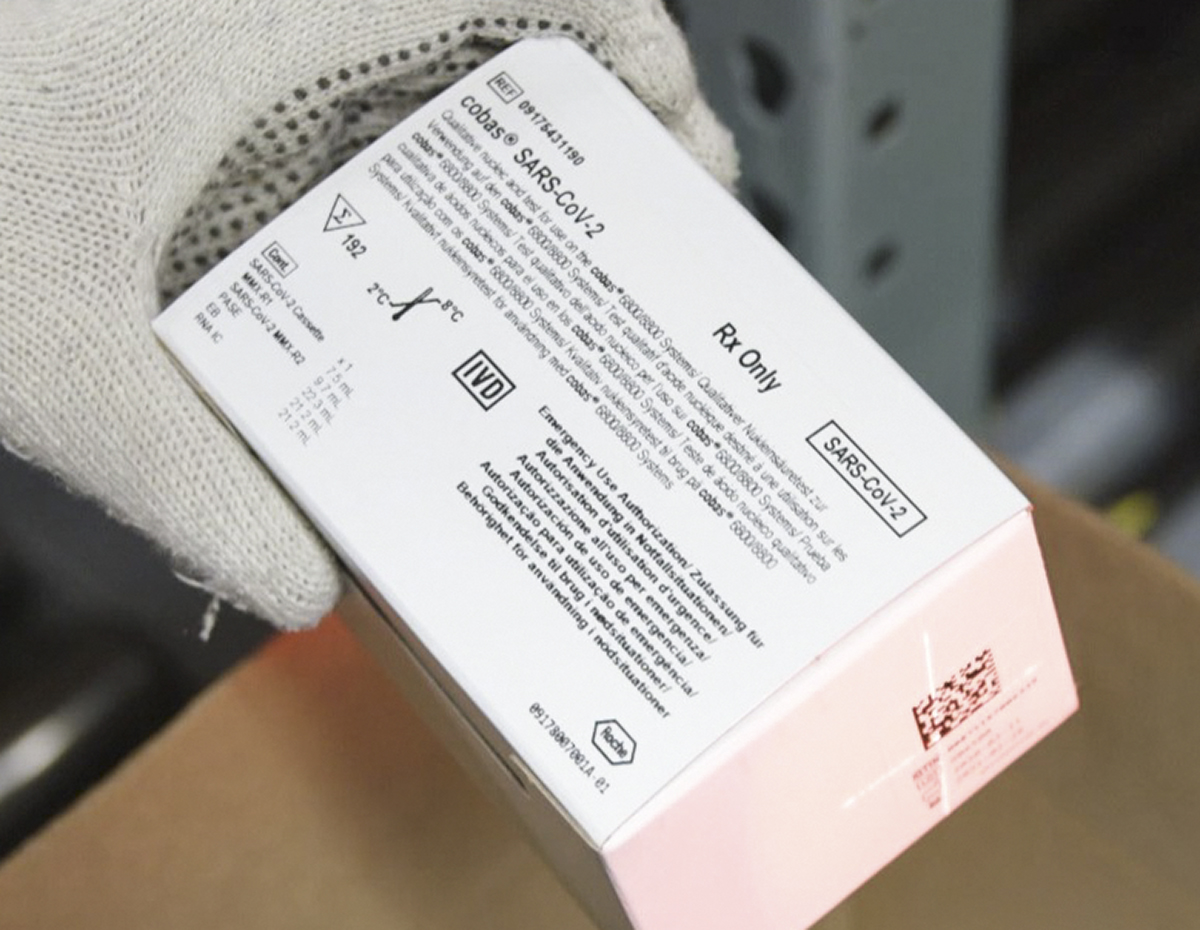 The development of Roche's cobas SARS-CoV-2 Test, as it's formally called, got an assist from a Roche partner in Berlin, TIB Molbiol, a firm that does the genetic sequencing that becomes a key ingredient of a diagnostic test.
Using that genetic sequence, TIB Molbiol and companies like it create the man-made chemical compounds that are added to a patient sample, which, in the case of the new Roche test, involves a nasal or oral swab.
Osiecki compares identifying a particular virus to finding a needle in a haystack. The test component supplied by TIB Molbiol essentially replicates the needle many times over, making it easier to find.
Companies like TIB Molbiol, which are relatively new, "do the heavy lifting in the genetic analysis," Osiecki said. Having a previous relationship with the company means easy access to the genetic sequencing and quicker test development.
But plenty of obstacles had to be overcome. For example, Roche didn't have any human specimens to use as it developed the test. They had to be synthesized. And there were no human subjects on which to conduct clinical testing, a pillar of the FDA approval process. Consider that Roche needed to enroll 47,000 women in its ATHENA trial to get approval for a test for cervical cancer.
But the FDA, in the event of an emergency, will grant Emergency Use Authorization, which is what Roche was seeking when it presented its preliminary application to the FDA on Feb. 10.
Submission of a preliminary application is typically followed by a long silent period in which the applicant gets no feedback from the FDA. In this case, the feedback was immediate and frequent, Osiecki said. "We were getting feedback on a daily basis, which is unusual."
By March 11, Roche had enough feedback from the FDA and was far enough along in the development process to submit its formal request for an Emergency Use Authorization. It did so just before midnight Pacific time and got authorization the very next day.
Ready to roll
Anticipating FDA approval, Roche started producing the tests at its facility in Branchburg, New Jersey, around March 10 and shipped them to Indianapolis, where products are sorted, packed into boxes and sent to their final destinations. By March 13, the day after approval, the company was ready to begin shipping the product to the labs that would receive them.
Several factors went into identifying which labs would be the initial group of 30 to receive the tests. The company coordinated with federal officials to determine which labs would provide the broadest geographic coverage in the areas of greatest need, but certain labs had a big advantage: They already had in place Roche-manufactured equipment on which to run the tests.
The Roche equipment, available since 2014, can process either 384 or 960 results in an eight-hour shift, depending on which equipment model is being used. After the lab starts the test, results are available in under four hours.
Sixty U.S. labs are capable of running the Roche tests, and the company is trying to ramp up production to accommodate demand. As of the end of March, the company was on pace to ship 1.5 million tests in the United States and another 1.5 million to other labs around the globe.
All told, around 50 Roche employees in California got involved in creation of the test, up to 100 are involved on the manufacturing side in New Jersey, and about 250 people at different levels are working on the project in Indianapolis.
Making and distributing 400,000 test kits a week with little advanced warning required some shifting of resources at the manufacturing and distribution sites, and Roche is in the process of hiring additional warehouse staff at its global distribution center in Indianapolis to accommodate demand.
Since Roche received FDA approval, other diagnostics companies have received similar approval, though none has received approval for an in-home test. Roche said it isn't working on a next-generation or in-home test for the virus.
Built for speed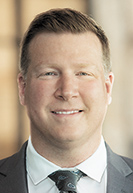 It was no surprise to others in the Indianapolis scientific community that Roche emerged with a test early in the pandemic.
R. Aleks Davis, CEO of B2S Life Sciences, a commercial lab in Franklin that works with biotech companies, said it would take a company of Roche's scale to react quickly and get such a test approved and to market.
"It's not surprising they were the one, because of their size and capabilities," said Davis, an Eli Lilly and Co. veteran.
The type of test Roche developed is actually fairly common, he said. Navigating the approval process so quickly, even with a motivated FDA, is what's so unusual.
Approval of the test is only half the battle, Davis said. "The logistics of getting it out there is equal to the challenge in the laboratory." The quality control that has to happen before the test gets shipped and the follow-up involved in making sure the test is performing as promised is a big job, he said.
A company the size of B2S would not have been able to marshal the resources necessary to pull off what Roche just accomplished, but that doesn't mean smaller players like B2S aren't involved.
Davis' team, and no doubt many others, are working now on a test that will be in demand soon—one that would measure antibodies to determine if someone has developed immunity to the virus. "You can see a scenario where the entire population is going to want to be tested to see if they're immune."•
Please enable JavaScript to view this content.