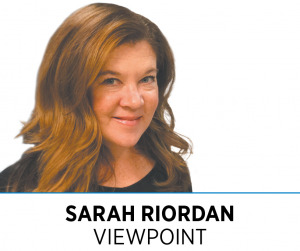 Earlier this week, local leaders gathered to celebrate the opening of the Community Justice Campus on the southeast side. The campus is the cornerstone of Mayor Joe Hogsett's criminal justice reform efforts, marking an era in the Indianapolis justice system that is more modern, holistic and people-focused.
The need for a new jail and courthouse—as well as the need for systemic reform—has long been observed and discussed among Indianapolis leadership. When Hogsett took office in 2016, he convened a Criminal Justice Reform Task Force, bringing stakeholders together to tackle these issues. The task force found that our outdated facilities were not only insufficient, they were creating barriers to successful reentry, contributing to high recidivism rates.
In response to the task force's recommendations, the city and its partners worked quickly to find an appropriate location for new facilities. The selection of the former Citizens Energy Group coke plant in the Twin Aire neighborhood became an obvious win, repurposing an unused industrial site and injecting new investment and opportunity into the neighborhood. Hundreds of professionals, criminal justice personnel, and visitors on the site daily will be a further boost to the area economy.
This years-long effort involved a diverse set of county and city agencies, community stakeholders and private-sector partners working together to plan, finance and complete the project—all without raising taxes. We funded the project with $571 million in bond proceeds, budgeted funds and additional savings. This is an unprecedented accomplishment for the city.
In addition to the Marion County courts, the Marion County Sheriff's Office and Adult Detention Center, the campus is home to the Assessment and Intervention Center. The AIC provides short-term housing, medical-withdrawal management, screenings and referral to long-term services for people with mental health and addiction problems.
The new courthouse is beautiful and features 71 modern courtrooms with the latest technology and security features, including digital evidence presentation and advanced court-recording systems. The expanded Legal Resource Center will help members of the public navigate the court system and connect with community resources better than ever.
The Adult Detention Center not only has modern technology and digital tools to improve security, it also has expanded medical facilities to provide better care and address mental health and addiction problems. It also has dedicated space for inmates to take part in education, job training and counseling to assist with reentry for more successful outcomes.
There's still more to come. Future developments on the 140-acre campus will include a professional building to house the Public Defenders Office and Probation Department, a Youth and Family Services Center, and coroner and forensics facilities.
But after Monday's ribbon cutting, we can mark a substantial step in bringing our criminal justice facilities in line with more equitable and reform-minded goals, while lifting up a historic Indianapolis neighborhood.•
__________
Riordan is executive director and general counsel at the Indianapolis Local Public Improvement Bond Bank.
Please enable JavaScript to view this content.