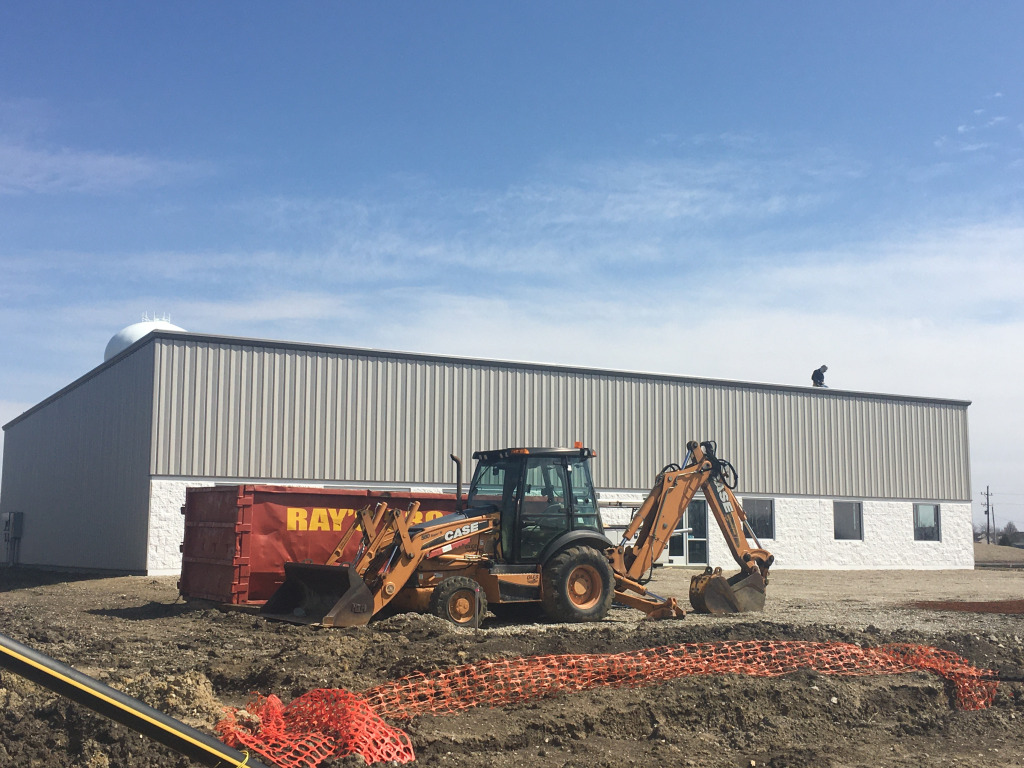 Dajac Inc., a headlamp alignment technology and engineering company based in Sheridan, will get the ball rolling on the town's Countryside Industrial Park when the company moves into a new $1 million headquarters next month.
The 61-acre light industrial park along West Road/State Road 47 near the Boone County line has sat undeveloped for more than seven years. In 2013, Countryside was certified "shovel-ready silver" by the state's Office of Community and Rural Affairs for its defined boundaries, clear title, established price, government support, utility capacity, zoning, infrastructure and lack of environmental or wetland considerations. Though it was the first property in Hamilton County to be recognized under the program, the park has been slow to draw tenants.
"It has been surrounded by cornfields forever," Sheridan Town Council President David Kinkead said. "The last couple of years, they finally didn't plant part of it and put some signage up. I think that's helped as much as anything."
Now, the park has its first vertical construction: Dajac's 8,000-square-foot building, with room for its headquarters and flex-space for up to two other tenants.
"Things came together kind of naturally," Dajac CEO Dave Novak said. "We're residents of Sheridan, so we liked the area anyway. We learned about this property and the town was really easy to work with. It just seemed like a great fit for us."
Dajac Inc. offers vehicle manufacturers automated headlamp alignment and validation systems, remote communication controls and contract software and engineering services.
Novak said when the launched the company in 2000, it was just a couple of engineers tinkering around in the front room of his Westfield home. Testing the technology requires 25 linear feet, and the only space for that high-precision technology work was in a barn out back.
Then about seven years ago, the company rented a 2,000-square-foot commercial space at 17402 Tiller Court in Westfield. When that lease expired, Novak said Dajac's nine employees were back to working out of a residence—this time in Sheridan.
"We've finally gotten to the point where we didn't have enough space," Novak said.
Novak said Dajac's warehousing, lighting lab and manufacturing will take up about 4,000 square feet of the building at 805 Wesco Parkway. The remaining portion is available as build-to-suit flex space.
Dajac will move into the building in mid-to-late May. The other spaces have yet to be leased.
Novak said eventually, Dajac could end up expanding into that space. The company could also further develop the acre of land the building sits on.
"The property itself has enough square footage that there's enough room for another building in the future behind the initial building, if we choose to go that route," Novak said.
Local officials and those involved with the project see Dajac's project and the next as indicators of the park's growing momentum.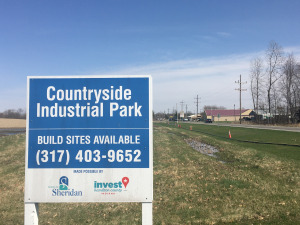 Atlanta, Georgia-based Peach State Roofing, which has temporary offices in Westfield, also plans to build a 6,000-square-foot building on two acres immediately north of the Dajac project. Michael Hooker, a regional sales manager for Peach State Roofing, said the commercial roofing company has 19 offices across the nation.
"We have just started getting enough opportunities in the Indianapolis market that we felt it was time to open an office here," he said.
The company will break ground on its Midwest regional headquarters in May. Hooker said he anticipates bringing up to eight new jobs to the area over the next five years.
Kinkead said the two new developments—and any others that follow—are a welcome sight. There are three more parcels within the park under contract, with more announcements expected soon.
"I'd love to see this whole park filled out during my time on the council," Kinkead said. "It's a great plus for the town to gain some industry and help with the tax rate. I'm looking forward to it."
Novak said the move means big growth for Dajac, too. The company secured a 10-year tax abatement from Sheridan worth roughly $115,000 by promising to add four jobs, totaling a $260,000 investment in salaries. Novak expects to over-deliver on the promise. He said now that automotive manufacturing is seeing a strong recovery after shutting down because of the pandemic, he's looking to add five high-paying engineering jobs in the near future and another five within the next three years.
"We're pretty excited about it, and we're happy to be a part of the Sheridan community," he said.
Please enable JavaScript to view this content.