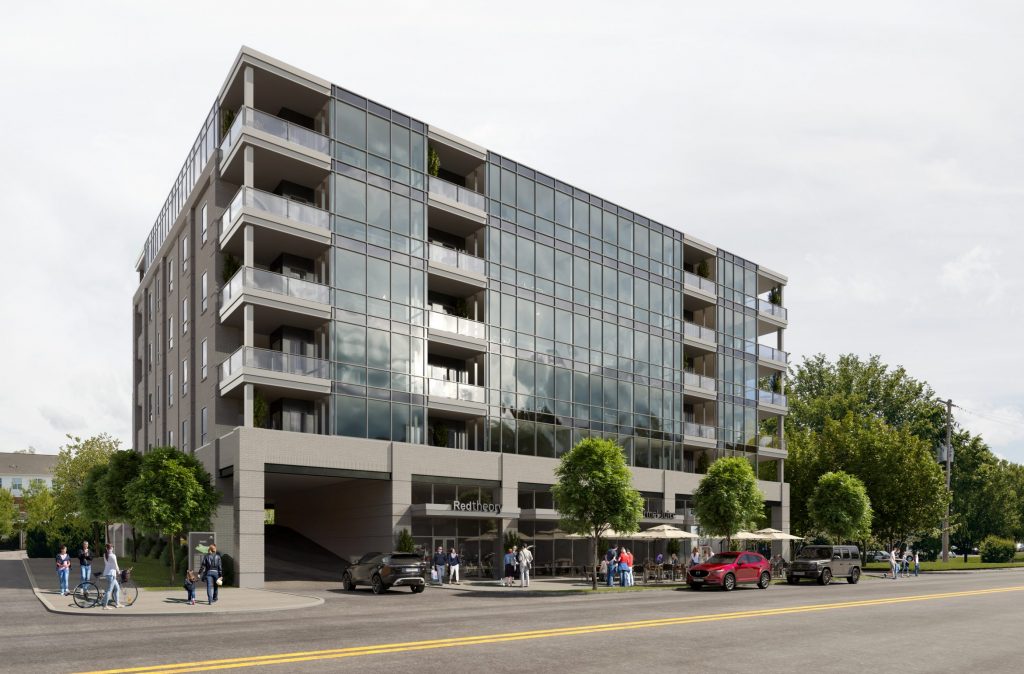 A developer is reworking his plans for a six-story apartment building on Carmel's Main Street to align the proposed $17 million project with future needs of residents and increase its chances of getting city approval.
Aziz Mamaev, owner of the L'etoile project, originally envisioned filling the 3/4-acre vacant lot at 833 W. Main St. with a 104,000-square-foot, 60-unit apartment complex featuring 4,500 square feet of ground-floor retail space.
After the city's technical advisory committee held an initial review of the project Wednesday, the developer decided to replace the retail space with shared offices and other amenities for the building's residents.
"The owner is excited about doing a building that provides a little bit different living opportunity," said Dan Moriarity, principal of Studio M Architecture & Planning, which is handling designs for the project.
More employees are working from home or remote offices because of the pandemic, and that trend is expected to continue after the health crisis. That's why the plans now call for 16 shared offices on the ground floor next to a coffee lounge and fitness center instead or retail space, Moriarity said.
The plans continue to include 20 studio units, 20 one-bedroom units and 20 two-bedroom units, to appeal to a variety of tenants, Moriarity said.
In addition to the living and work quarters, L'etoile has also been designed to include an 87-space parking deck with electric car charging stations, Moriarity said.
The site previously housed an 8,100-square-foot office building from the 1970s. Moriarity said the building sat vacant for some time before it was demolished last year.
L'etoile is scheduled to go before the city's plan commission July 21. If the project receives necessary approvals, construction could start in September and residents could move in as soon as late 2021, Moriarity said.
Please enable JavaScript to view this content.