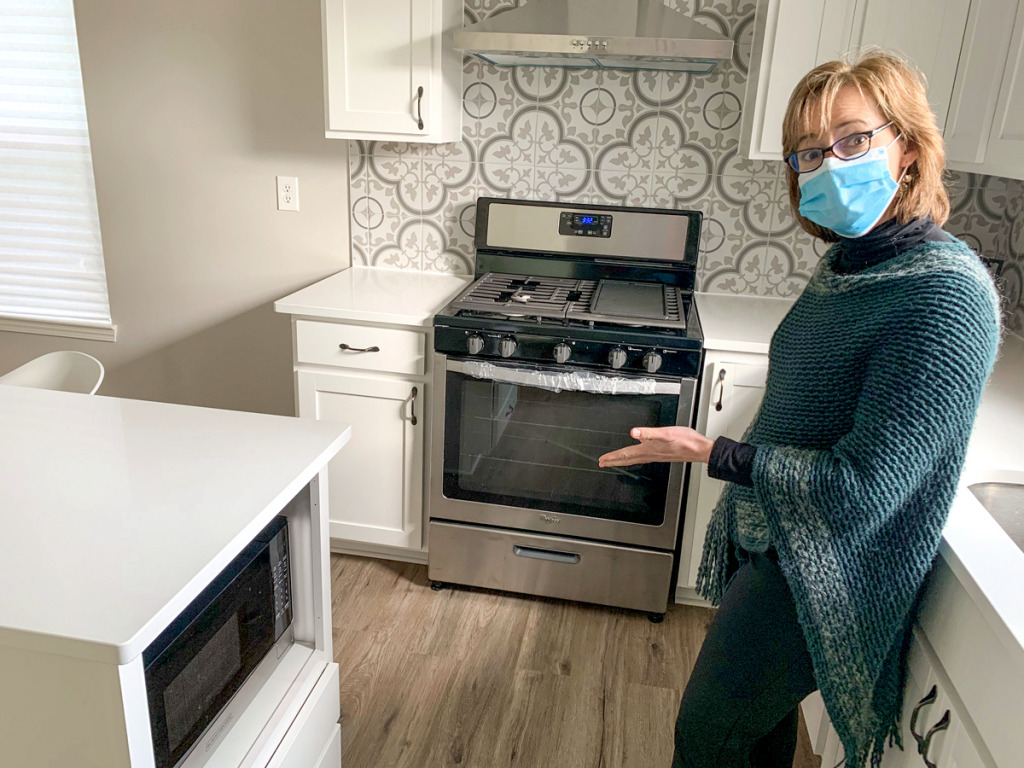 If you're searching for an industry that hasn't been slowed by the pandemic, look no further than the housing market.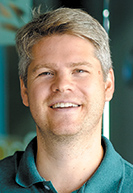 Despite concerns about social distancing and a struggling economy, residential real estate—in central Indiana and nationwide—is hot. Like sizzling hot. Like don't-wait-five-minutes-to-put-in-an-offer hot.
"In fact, Indianapolis is one of the fastest-selling metros in the country," said Chris Glynn, a senior economist at Zillow, a real estate website and research firm. "The typical home in Indianapolis is selling in five days or less."
That's the amount of time between when a house goes on the market and the day it has a pending offer—sometimes an offer the sellers have chosen among many, which is driving up prices.
In September, the median sales price in the 16-county region served by the MIBOR Realtor Association was $225,000, up 18.5% from the same time last year. That's due at least in part to a shortage of listings, which are down nearly 50% from last year.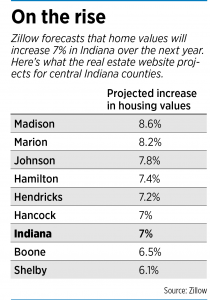 But as colder weather settles in and the holidays near, will the market slow down? And if so, will it rev back up next year?
A number of experts say yes to both, although the winter might not be as slow as expected and next spring could be especially robust, with Zillow projecting home values could jump 7% in Indiana over the next 12 months.
The holidays generally depress home sales, in part because it's not a good time to fix up a house to put on the market and people tend to be busier. And in the Midwest, cold and icy weather doesn't make for a great time to be shopping.
In central Indiana, a typical January has less than half—sometimes just a third—of the sales of a typical May or June.
But of course, nothing about 2020 has been typical. So experts say, while there is likely to be a slowdown over the next few months, it might not be as dramatic as in some years.
For one, the coronavirus outbreak in the spring all but shut down the real estate market for a few weeks and slowed it down for a couple of months. That pushed sales that would have occurred earlier in the year to later.
That made August and September—months that some buyers avoid because of the beginning of school—huge months for sales.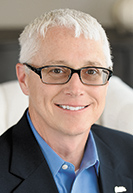 Consider that pending sales in MIBOR's 16-county area were up 28.5% this September over last September. Closed sales were up 17% and new listings were up 13%, year over year.
Ron Green, a Greenwood-based agent for F.C. Tucker, said the market has just now started to see some seasonal fluctuation. "But even those seasonal fluctuations haven't been as extreme as they used to be several years ago," he said.
Green said the winter could be busier than usual, given that some potential sellers are "sitting on the fence, waiting to see what happens to their job or their industry" or waiting to see the outcome of the November election. Those folks might not wait until spring to make a move, especially if there are buyers ready to pounce.
And there could be plenty of frustrated homebuyers still in the market—people whose offers on homes this summer weren't accepted.
Abigail Acosta, an agent in Keller Williams' Metro North office, said she expects some activity to continue this winter, particularly in the suburbs and in the $100,000 to $250,000 price range.
"If the price is right, houses are still going to be moving," she said. "Now is the time to get a house on the market, especially with interest rates staying down."
Low rates are key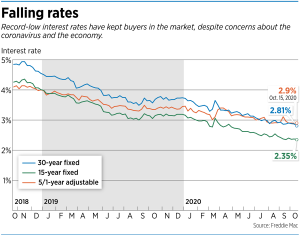 Interest rates have been falling for several years. And moves by the Federal Reserve to support the economy during the pandemic have kept them there.
On Tuesday, the Federal Home Loan Mortgage Corp., known as Freddie Mac, reported the current average rate for a 30-year, fixed-rate mortgage was 2.81%—down 0.88 percentage point from a year ago. The average 15-year rate was 2.35%.
Two years ago at this time, rates topped 4%. And 20 years ago, they were nearly 8%.
Next year, Freddie Mac predicts rates—on average—will be lower than this year's.
And that means there's no reason "to think our market will be notably changing," said Mark Nottingham, owner of real estate firm Plat Collective. "I think what you could say more substantially is that the inventory in central Indiana's market is so low, it's hard to imagine a major correction in 2021."
In fact, Zillow projects home values will increase 7% across Indiana next year.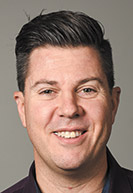 Nottingham said that's not surprising. "When interest rates are historically low, that's always going to push prices up," he said.
"Indianapolis still ranks as the second-most-affordable of the 30 largest markets in the country, and central Indiana is still experiencing population growth," Nottingham said. "So if you add those things together, you have a formula for price increase."
And fast sales, said Glynn, the Zillow economist. That's true of the Midwest generally. Indianapolis, Cincinnati and Columbus, Ohio, are among the four markets with the fastest-selling houses, Glynn said. The other is Kansas City.
"We're finding that the middle of the country is the area with the most robust housing market in terms of demand," he said. "We think it's an affordability thing. We think that these metros represent a great buying opportunity for first-time homebuyers."
Some challenges
So what could throw off a hot market? An economic downturn—or concern about a future downturn.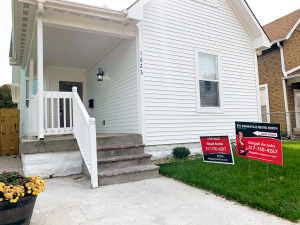 Unemployment spiked in Indiana in March and April. It has been recovering since then, with the unemployment rate at 6.2% in September. That's down from 16.9% in April but still nearly twice as high as a year ago.
And with COVID-19 numbers spiking, it's not clear when the economy will fully reopen and recover.
"It's a time of great uncertainty," Glynn said. "And in general, more uncertainty tends to lead to less-confident buyers.
"If you're in a stable situation and you don't have to move and you're comfortable, and you're confident in the housing situation that you have, I think a lot of those buyers are making the decision to sort of ride out the COVID pandemic, where they are."
But Green said the central Indiana housing market could slow down and still be strong.
"What does a slow market look like next year? Maybe instead of a $170,000, three-bedroom, two-bath ranch in Whiteland getting eight offers at full price or more, that house only gets two to three offers," he said. "That's just the kind of market we're in."•
Please enable JavaScript to view this content.