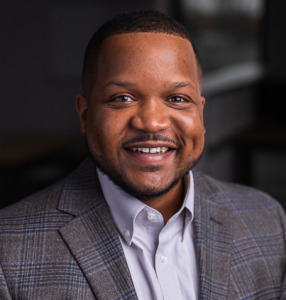 Technology executive Al Carroll will be IndyHub's next president and CEO, the organization announced Tuesday. The not-for-profit is a connector for young professional Indianapolis residents and newcomers.
Carroll will take the new role in July, succeeding Blake Johnson. Johnson, who took IndyHub's helm in late 2018, was a Democratic city-county councilor until his appointment to the Indiana House of Representatives in 2020, following the resignation of Rep. Dan Forestal.
"It was crucial that the IndyHub Board find a leader who can not only connect with our city's 20- and 30-somethings but can also advance our organization as we strive to make Indy as inclusive and accessible as possible," said Board Chair Sarah Myer in a written statement. "We are thrilled that Al will be our next leader as we move forward in our next chapter."
Carroll is a senior account executive at Codelicious. He previously worked at TechPoint Indiana, working with the Central Indiana Corporate Partnership on talent retention and workforce development programming targeted at students of Indiana universities, according to spokeswoman Katelyn Sussli.
He's also been a trustee for the Hugh O'Brian Youth Leadership Foundation since 2017, overseeing the organization's finances and supporting its strategic planning efforts.
"I'm energized by the opportunity to serve my peers in this community I love," Carroll said in written remarks. "I'm passionate about the mission of this organization and look forward to expanding on the incredible foundation Blake and the team have set for us."
The Florida native received a bachelor's degree in marketing from Butler University in 2013 and a master's in management and leadership from Western Governors University in 2020.
Please enable JavaScript to view this content.