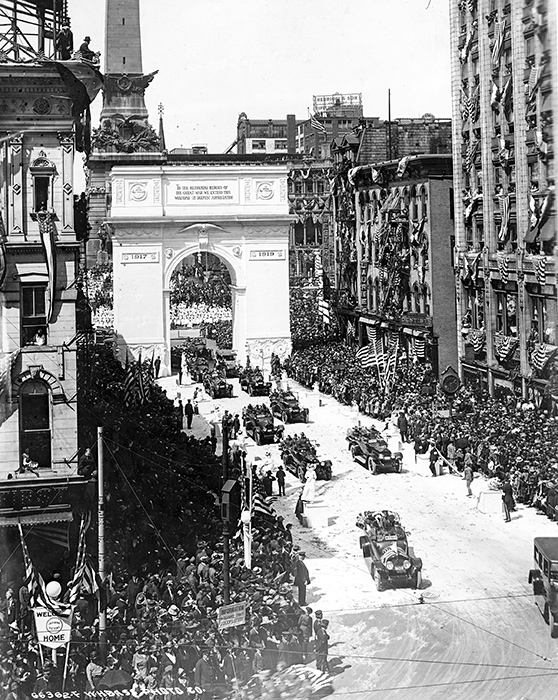 About six months after the allies in World War I signed an armistice with Germany, soldiers returned home to Indianapolis. The city held a Welcome Home Day on May 7, 1919, with a day-long celebration that included a parade and family reunions. A victory arch, a replica of the Arc de Triomphe in Paris, was created on the south end of Monument Circle for the soldiers to march through. During the war, Indiana supplied more than 130,670 troops, but not all of them returned home safely. In this photo, automobiles carrying wounded soldiers pass through the arch.
Sources: Indiana Historical Society, IBJ research
Credit: This photo is courtesy of the Indiana Historical Society and is part of the W.H. Bass Photo Co. Collection. More images are available at images.indianahistory.org.
Please enable JavaScript to view this content.