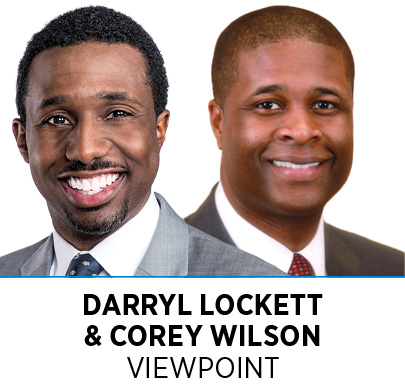 Sen. Robert F. Kennedy's 1968 visit to Appalachia was meant to provide the aspiring presidential candidate a firsthand look at the impacts of federal policy on real people in real neighborhoods. It gave him insights into what he called "the irony between plenty and poverty," insights that influenced his perspective on how investments could be better leveraged to build communities.
On June 6 of that same year, Kennedy would be assassinated. It is a heartbreaking anniversary we marked this week, and while his voice was silenced, his commitment to the notion of community-informed solutions is as relevant as ever.
For Hoosiers in central Indiana, the immense generosity of our corporate and philanthropic community is a true source of pride. While Hoosier humility often precludes us from beating our own drum, there is no question we share a spirit of collaboration and local investment commensurate with that of any great city in America.
But one lesson of the post-George Floyd era is that fixing chronic disparities requires more than generosity. We need a new approach, one that builds on the kind of proven immersive-experience model for which Indy is known, channeling it to tackle grassroots-level problems.
In short, solving today's challenges demands what we call "sneaker diplomacy," the kind of two-way understanding that comes from walking a mile or two in someone else's kicks.
That is why we have launched the Marvelous Potential program, an immersive opportunity created by the Kennedy King Memorial Initiative and Pacers Sports & Entertainment. Part of the Beloved Community partnership between the two organizations, it reflects PS&E's commitment to intentional generosity in intentional geography and KKMI's push to bring the work of Kennedy and Martin Luther King Jr. to life.
The title of the program is itself taken from a speech Kennedy delivered at Alice Lloyd College on that same Kentucky tour. Kennedy noted the incredible problem-solving capacity of American communities but articulated a truth as salient in 1968 as it is in 2021: Sustainable solutions to chronic inequity demand leaders see these realities for themselves and hear directly from those who actually live them.
This September, Marvelous Potential will bring together a diverse group of business, civic, faith-based and community leaders in our inaugural class. The year-long program will be immersive, meaning classmates will explore neighborhoods, visit with community members, and see often-unseen aspects of Indianapolis to dive deeply into our incredible potential and the challenges confronting us. We will help leaders experience for themselves how policy, private investment and philanthropy can better align to address disparities that have long faced communities of color in central Indiana.
In short, Marvelous Potential will show us how to see our opportunity to impact Hoosier lives—the lives of their Indianapolis neighbors—through a whole new lens.
Indianapolis holds a unique place in the history of the fight for social justice. Right here, at 17th Street in the heart of our community, Kennedy delivered one of the 20th century's most consequential speeches, urging calm and peace in the aftermath of King's assassination.
Kennedy said, "We have to make an effort in the United States. We have to make an effort to understand, to get beyond, or go beyond these rather difficult times."
That understanding will come with experience, and experience will come with immersion. That is the promise of Marvelous Potential, and we look forward to bringing this important initiative to life over the next year. We hope you will join us.
For more on Marvelous Potential and to apply, visit kennedykingindy.org/marvelouspotential.•
__________
Lockett is executive director of the Kennedy King Memorial Initiative. Wilson is vice president of community engagement for Pacers Sports & Entertainment.
Please enable JavaScript to view this content.