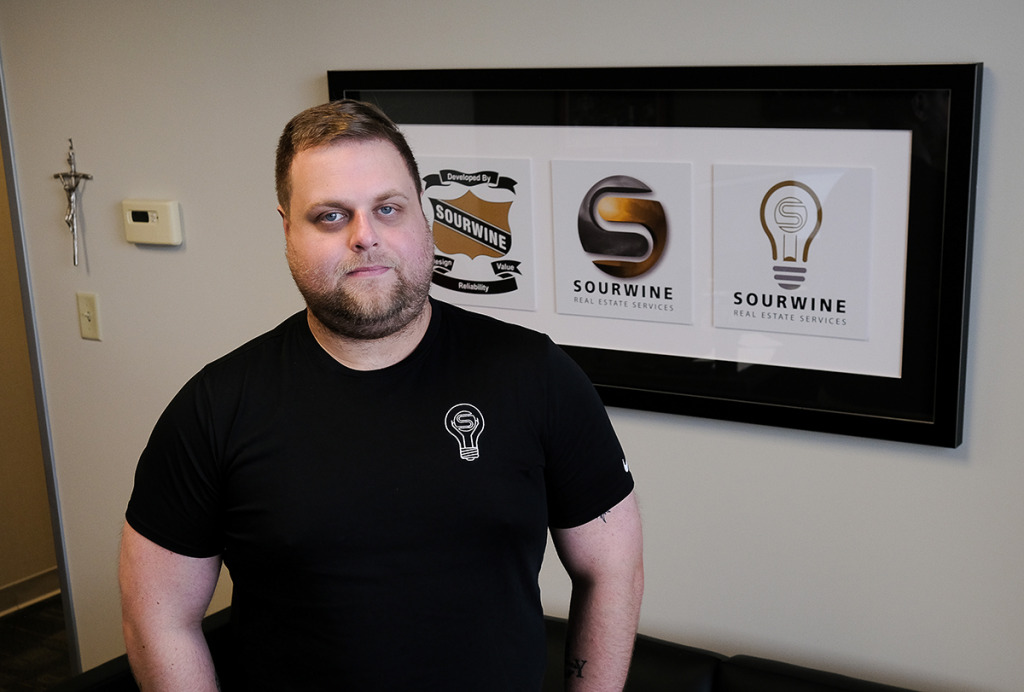 In February, Joe Sourwine took over the role of president at his family's real estate and property management firm, Sourwine Real Estate Services.
The company has been around since 1972 when Sourwine's grandfather, Jack, started operations. It owns and manages six Class A office buildings totaling 240,000 square feet on the north side—three each at Keystone Office Centre (8335, 8365 and 8395 Keystone Crossing) and 9100 Meridian Square (20, 50 and 70 E. 91st St.).
Sourwine, 34, took over leadership from his father, Jim, earlier this year after the elder Sourwine, 63, was diagnosed with amyotrophic lateral sclerosis, commonly called ALS. Jack Sourwine died in 2010 from Alzheimers.
Joe spoke to IBJ about the company, its future and what it's like to be thrust into a new role while dealing with family health issues.
Your company has been around for quite some time, so could you start by sharing what Sourwine does and what role you play in the Indianapolis real estate landscape?
Our day-to-day operation is the ownership and management of six office buildings that we've built since 1974. We're really focused on leasing out any vacancies and serving our tenants. We have tenant relationships that have stretched almost 40 years, and perhaps even longer than that.
When the general public thinks of property owners, it's fair to say that most tend to think of companies that manage dozens of properties—some of the larger players in the market. But with just over a handful of buildings, your firm has a decidedly smaller-scale approach. Is that something that you expect to continue, or do you hope to have Sourwine invest in more properties?
Our belief has always been—whether we call ourselves a dinosaur, or we're unique—that being locally and family-owned, that if we invest in something we need to take care of it. It's our last name on these places.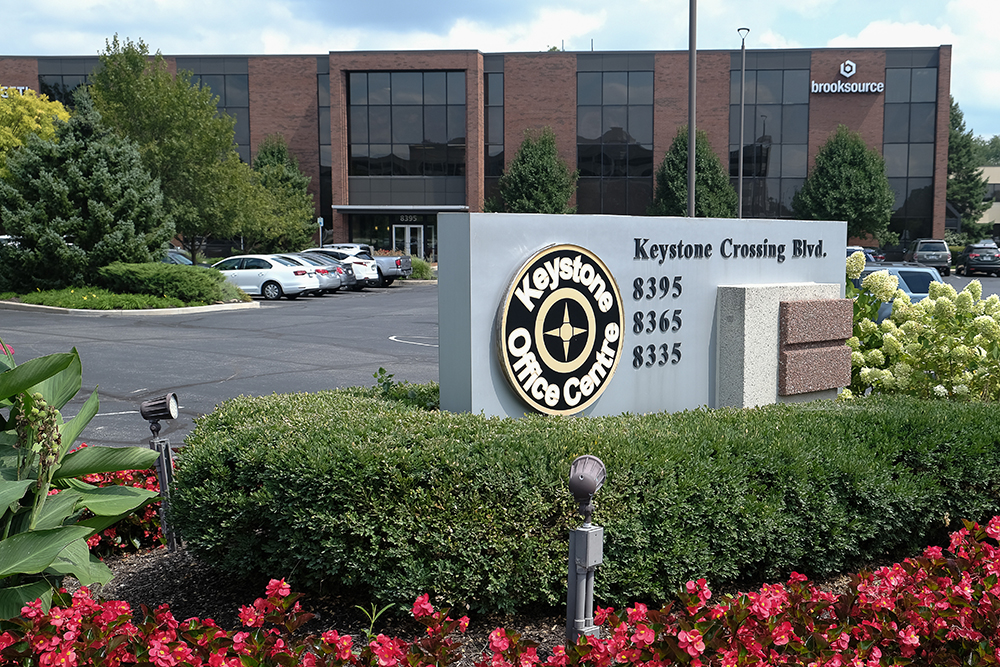 We take that really seriously … and I think that's why we do what we do, in terms of holding the buildings. Does that mean that I would never invest or build again? No, absolutely not. I'd love to do that if the opportunity presented itself, but part of our decision making is the location. 
Our priority is to take care of what we have, to service the tenants we have, first. We understand and know that maintaining a tenant relationship and keeping a tenant is always going to be the way that we compete and survive.
You took over the role of president earlier this year, following your father's ALS diagnosis. What has it been like to step into this role?
There's a lot of responsibility I feel when it comes to not only the way the business operates, but what the business allows people to do—both within my family and for our employees, but also for the other people the business helps. There's definitely pressure there, but it's a pressure that I feel prepared for, and that I embrace because it's what we do. It's what I've been around since I was a kid and what I always thought I would do.
The history of the business to me is just as important as where we go in the future. We have to stay true to who we are and remember the values that that got us here. I was able to be around my dad for 10 years in the office, and I wish it was longer, but I was able to learn a lot in those 10 years. I would rather be following in those footsteps and have somebody who has shown the right way to do things than to be kind of flying by the seat of my pants.
As a son, what has it been like to see your your dad go through his medical challenges?
I've told myself since the beginning that anytime I talk to somebody about ALS, I would be honest. And the honest answer is, it's horrible—especially to see somebody have a disease that takes everything from them, at least physically. There's nothing you can do about it..
My dad and his dad, Jack, commanded the room and they were always the person that was confident and drew attention—and both were okay with that. Having said that, I saw how my dad dealt with his dad's Alzheimer's, for almost 10 years. I was able to learn a lot from that and that has helped me deal with dad's illness and all of the realities that come along with that.
But there's been a lot of great support from the team. This is a great example of where having a family business has been extremely helpful. Our employees have all stepped up to do different things, and we've all taken on more responsibility. It's cliché, but we're like a big family here, and I hope many of them, all of them, feel the same.
We've been extremely lucky to have that. There are a lot of families who don't have the resources we have to fight this kind of disease. It's not a cheap disease, either; it can cost a family a quarter of a million dollars a year to care for a patient with ALS. And there's really not treatments and there's no cure.
What do you think the future holds for Sourwine?
Indianapolis is our home. It's enjoyable to pull up to a building every day that my dad worked in, that my grandfather helped build. You know? That's not something that everybody gets to do.
I think Indianapolis is one of the few places where you'll find a 50-year-old, family-owned real estate business, anymore, too. Indianapolis allows us to build [strong] relationships, and it's great to be in this city. It's something where I can say to prospective tenants that I'm trying to bring into our bindings, "Look, you know who we are and that we're from here. I'm not planning on going anywhere." I think there's very few commercial landlords that can say that kind of thing.
Please enable JavaScript to view this content.