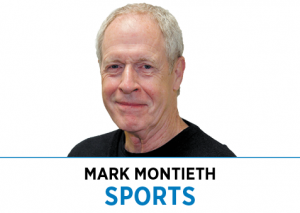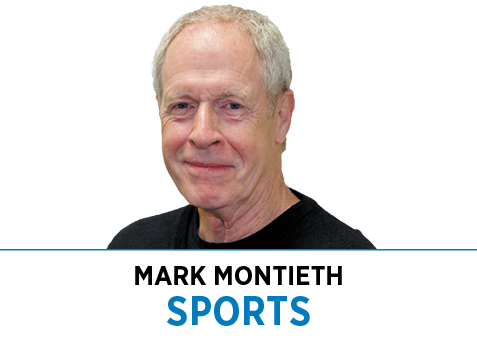 So, where were we?
The last we saw of Rick Carlisle coaching the Indiana Pacers, things were unraveling. His previous run as their head coach saw the immediate splash of a 61-win season and trip to the conference finals, followed by a 44-win season ruptured by a historic calamity at the Palace of Auburn Hills that still ended nobly with a second-round playoff loss. That was followed by a 41-win season and first-round playoff exit, and his time with the Pacers concluded with a 35-win season that didn't qualify for the playoffs.
Now, 14 years later, Carlisle is back for a return engagement, seeking a happier ending. It's something of a redemption tour for him, although nobody blamed him for how things ended last time. It's also a break for the man who hired him, Kevin Pritchard, whose last hire survived but one season.
It's rare for a professional coach to be let go by a team and then invited to try again, just as it would be for a corporate executive to be brought back a second time. Ted Marchibroda, hired twice by the Colts 13 years apart, is one of the exceptions. For Carlisle, though, it will feel like the first time. He won't recognize much from his previous runs in Indy, which includes three years as an assistant on Larry Bird's staff. The basketball front office has been overhauled and even Bankers Life Fieldhouse is undergoing a major renovation.
What's old is new again, you might say.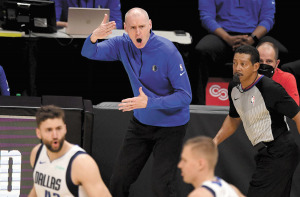 You can't go home again, you also might say, but that's not the vibe accompanying Carlisle's return. The Pacers haven't advanced past the first round of the playoffs since the Obama administration (2014 to be exact), and, while injuries have played a significant role in that, pressure is mounting on Pritchard to nudge things along.
Pritchard has faced the dilemma all CEOs encounter when making executive hires. Do you recycle someone who has done the job elsewhere and was competent but perhaps not great, or do you give a shot to someone new who shows promise but also might fail miserably? It's hard enough to know what players to draft, but that's child's play compared to predicting an unproven coach's future.
Every great coach got a break at some point because someone took a chance on him or her. Pat Riley was plucked off the Lakers' broadcast crew to coach the Lakers during the 1981-1982 season. Who could have known his teams would win five NBA championships? Phil Jackson was a vagabond coach who wore flip-flops and Hawaiian shirts before he was hired to lead the Bulls in 1989. Who could have known he would lead teams to 11 titles?
'A tough thing, the NBA'
In Carlisle, the Pacers get someone with a track record of making things better. His first head-coaching gig came in Detroit in 2001. The Pistons had gone 32-50 the previous season. They executed a reversal to 50-32 under Carlisle, who was voted Coach of the Year. They won 50 the following season as well, after which Carlisle was let go in favor of Larry Brown. The Pacers had gone 48-34 the season before Carlisle took them over in 2003. They went 61-21 in his first season. The Mavericks had gone 51-31 the season before Carlisle arrived in Dallas. They dropped to 50 victories his first season, won 55 the next one and won 57 and the 2011 NBA championship his third season.
His Dallas teams failed to advance past the first round of the playoffs every year after that, which is a valid reason to question his current coaching acumen. The Pacers, though, are in desperate need of a jump-start. Whatever happens down the road can be addressed down the road.
Besides, the NBA spits out great coaches almost as readily as the poor ones. Three former Pacers coaches are in the Naismith Hall of Fame for their job performance, but all ultimately succumbed to the fate of their rosters.
Bob "Slick" Leonard won three championships in the ABA but had a losing record in each of his final five seasons. Jack Ramsay, who won a title with Portland in 1977, took over a Pacers team that had won 26 games the previous season and coaxed 41 wins and a playoff berth out of it in 1987. Before he won a title with Detroit in 2004, Larry Brown led the Pacers to the conference finals in 1994 and 1995, but his injury-plagued team finished 39-43 in his fourth and final season in Indy.
"This is a tough thing, the NBA," Donnie Walsh said.
Walsh was the general manager who hired Ramsay and Brown to coach the Pacers. He knows the immediate impact the right coach can have and knows how things can head south for that same coach later on. Now retired and with no stake in the latest coaching hire, he has great belief in Carlisle despite how things went in Dallas over the past decade. He cites Carlisle's attention to detail, his ability to make creative adjustments on the fly based on the opponent's strategy and his willingness to teach fundamentals.
He also likes the timing of the hire. The Pacers are more rebuilt than rebuilding and therefore better suited for a veteran coach. If they were younger and in the early stages of development, a beginning head coach who could grow with them might be appropriate.
'The objective is to win'
The lone knock against Carlisle over the years has been his struggle to make personal connections. He's sometimes said to be aloof, a brainiac who lives in his head and isn't always aware of how people are responding to his words or actions.
Getting let go after two 50-win seasons and division championships in Detroit was an eye-opener, but the Pistons did it partially because Brown had become available. The same Larry Brown, by the way, the Pacers had let go six years earlier before they hired Larry Bird, who in turn hired Carlisle as one of his assistant coaches, which led to his first head-coaching opportunity in Detroit.
As the NBA turns.
Friction between Carlisle and Dallas' star player, Luka Doncic, was reported this past season. That might have been true, maybe not. But friction between a head coach and star player is hardly news-breaking, at any level. Long term, Carlisle has maintained solid relationships around the NBA. One example: After Dallas won the NBA championship in 2011, he sent a replica ring to Walsh as a show of appreciation. It sits on a shelf in Walsh's den today.
If ever there were a player Carlisle should not get along with, it's the former Ron Artest, the one-time Pacer who today goes by Metta Sandiford-Artest. By rushing into the stands after a fan threw a beverage at him at the Palace of Auburn Hills, Michigan, that fateful night in November 2004 and getting suspended for the remainder of the season, he ruined a potential championship season for the Pacers. Artest occasionally clashed with Carlisle while playing for him as well, once even shouting at him while the ball was in play because he didn't like the direction of the offense in the moment.
Today, Artest recognizes that he earned his only All-Star selection and Defensive Player of the Year honor in his only full season with Carlisle and has nothing but praise for him. Having won a championship with the Lakers under Jackson and played for another superior coach in Rick Adelman in Sacramento, he knows the game better, too.
"When I was with Carlisle, I didn't understand how to play off the ball," said Artest, an aspiring coach who has stayed in touch with Carlisle from his home in Los Angeles. "When I was with the Kings and Lakers, I started to learn how to play off the ball. Carlisle would tell me to 'go to the corner, go to the corner.' And I would say, 'I'm not going to the corner.' When I got with other teams, I realized how important it was to go to the damn corner. Then I became a good shooter off the ball."
Artest also discounts the importance of a coach's personal relationship with players.
"People skills are overrated," he said. "We're not here to make friends. Yeah, we can have lunch and go to Christmas parties and all that nice stuff, but the objective is to win a title. We're not making bubble gum and cotton candy together; we can do that after winning a title."
'He knows the opponents'
Jeff Foster also flourished during Carlisle's 61-win season. The Pacers had let All-Star center Brad Miller go the previous summer when the free agency offers for him reached the stratosphere, but Foster stepped into the starting position as a role player and the team made odds-defying improvement.
That turned out to be the most rewarding of Foster's 13 seasons with the Pacers.
"A lot of the guys would get frustrated when we spent 45 minutes to an hour reviewing set plays multiple times in walk-throughs and before practice," Foster said. "But we were sharp; we knew where to be on the floor. He knows the opponents, and he knows his team in and out. He'll get the most out of this roster and they will be prepared.
"In my opinion, the Pacers are fortunate to have him come back. Knowing Rick, he wants to right what went wrong."
Not to mention what is wrong now. •
__________
Montieth, an Indianapolis native, is a longtime newspaper reporter and freelance writer. He is the author of three books: "Passion Play: Coach Gene Keady and the Purdue Boilermakers," "Reborn: The Pacers and the Return of Pro Basketball to Indianapolis," and "Extra Innings: My Life in Baseball," with former Indianapolis Indians president Max Schumacher.
Please enable JavaScript to view this content.