A revamped statewide cooperative that has been taken over by the Indiana Sports Corp. could go a long way in helping sports-focused groups around the state attract events to their respective cities.
Team Indiana is meant to give its members—about three dozen tourism and sports organizations across Indiana—better access to resources, expertise and marketing tools to get the attention of sports governing bodies that decide where to play events.
Indiana Sports Corp. leadership will be key to the group's success.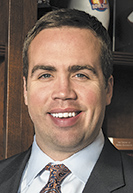 "This is about providing some of our infrastructure as a resource to these other communities," said Ryan Vaughn, president of the Indiana Sports Corp., which formed Team Indiana last month after absorbing its predecessor, Sports Indiana.
"This is a way for us to partner with [Indiana] communities … to give them a platform to elevate their own brand within the state. Doing that could have great value when it comes to attracting events down the road."
Sports Indiana, founded in 2008, had a narrower focus than the new organization, in that it was intended to provide education, training and networking opportunities.
Team Indiana, instead, plans to blend training with new tools and marketing expertise specifically to help sports commissions identify, bid on and host major events.
Sports marketing experts say the shift could have a long-lasting, positive impact on sports tourism throughout the state.
"This really is a transition to giving smaller communities a more significant role in the process of setting event-hosting strategy," said Dale Neuburger, former Indiana Sports Corp. president and director of sports consulting firm BCW's North American offices in Indianapolis. "What it does is, it reflects a desire to ensure that sports tourism is as vibrant throughout the state as it is in the Indianapolis market."
The reimagined entity will create "deeper connections" for communities interested in hosting sporting events, Vaughn said.
Indiana reaps hundreds of millions of dollars in economic impact each year from hosting sports events, but the most high-profile events—like the NCAA Men's Final Four, Big Ten Conference championships and a plethora of other amateur sporting events—are in Indianapolis.
Other Hoosier cities, though, also host significant events.
Evansville is hosting the NCAA Division II Men's Elite Eight and National Championship through 2023 as part of a multi-year deal, and Fort Wayne was to host a regional round in the Division I women's basketball tournament this year, until the pandemic canceled it.

Grand Park Sports Campus in Westfield and other facilities around the state host hundreds of games and tournaments every year.
Grand Park Executive Director William Knox, a member of the Team Indiana board, said the revamped organization is key to keeping Indiana among the nation's leaders in hosting sports events, particularly by giving smaller organizations a better shot at "events that are the right size for their communities."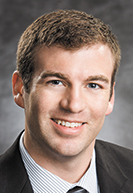 He expects some Indiana cities will continue to compete with one another for certain events, particularly youth sports. But he said Team Indiana is meant to create an environment in which all Indiana cities are equipped to put their best foot forward as part of the bidding process.
"I really think the merger will allow us to work more cohesively when the time is right," he said. "But at the end of the day, we're all competing organizations looking to secure events for [our] destination or venue."
Eric Marvin, executive director of the Evansville Sports Corp., agreed.
"The reality is, although we do compete from time to time, we also try to help each other out the best we can," he said. "We want the state to win, and that's where the shared vision comes in. We want to bring new business to the state of Indiana and we want to keep good business here in the state of Indiana."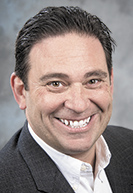 Some smaller communities aren't well-versed in submitting bids, said Larry DeGaris, a sports marketing expert at the University of Indianapolis, even though they have the facilities and capacity to host midsize events like lower-division college tournaments and youth sports competitions.
"What this seems to do is, allow these groups to take their assets and pool some of their marketing efforts to overcome a really big [player] in the bidding process," DeGaris said.
Marvin, who has been involved with Sports Indiana for several years, said it became difficult to "continue to push the mission and vision of the organization" with limited resources and a mostly volunteer composition.
"As we have evolved as an organization, we've known that we want to continue to grow and develop the impact of sports tourism in the state," he said "But we also got to a point where we knew, in order for that to occur, we needed more support and resources and staffing behind our efforts. It was a natural fit for the Indiana Sports Corp. to take on a more active role in the leadership of the organization."
Indiana Sports Corp. was the nation's first sports commission when it was created in 1979. It has been involved in hosting more than 450 events statewide.
"I think with their array of events that they have hosted, and the ability to really engage a wide variety of interests around the state, it's only going to result in more collaboration, more networking, more breadth, better practices and more engagement," Marvin said. "This is going to be a really positive thing for the state as a whole and results in continued development."
The advisory committee for Team Indiana is evaluating how to effectively fund the organization, including how to structure membership and how much will be budgeted for 2021.
Sports Indiana last year had a budget of $170,000, including about $20,000 in membership dues ($750 per organization) and a $150,000 state grant.
Indiana Sports Corp.'s Shannon Sullivan oversees Team Indiana—including its marketing programs and communication with member organizations—as director of statewide initiatives and events. She also acts as an intermediary between Indiana Sports Corp. and the committees associated with Team Indiana.
Vaughn said there are no immediate plans for additional hires.
Sullivan also oversees Team Indiana's grant program, which provides up to $20,000 per event to organizations that are hosting or bidding on events. The grants, which are paid as reimbursements, are awarded year-round.
"There's a lot of product that lies fallow because it's not promoted properly or aggressively enough," DeGaris said. "[Team Indiana] sounds, to me, like a good idea to get the word out on the existing capabilities across the state."•
Please enable JavaScript to view this content.