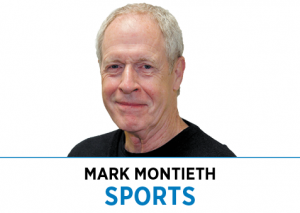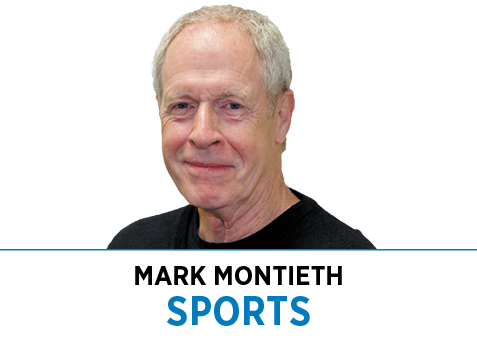 The walls are bare, the shelves empty, the spirit rejuvenated.
Just because Rick Carlisle hasn't settled into his office in the Indiana Pacers' practice facility within St. Vincent Center doesn't mean he hasn't settled into his role of head coach. He has been traveling throughout the country to meet with some of his veteran players and has worked with many of the younger ones on the team's practice courts.
It all amounts to a crash course in acclimation for someone with a knack for making the most of new opportunities. Carlisle first came to the Pacers in 1997 as a 38-year-old member of Larry Bird's staff, the offensive coordinator for teams that reached the conference finals three consecutive seasons and the NBA Finals for the only time in franchise history in 2000. He returned to the Pacers as a 44-year-old head coach in 2003 and directed his first team to a franchise-record 61 games and the conference finals. Now he returns as a soon-to-be 62-year-old coach with a championship pedigree, having won it all in 2011 with Dallas, where he coached the previous 13 seasons.
He ranks 15th all-time in career victories in the NBA and is third among active coaches, behind Gregg Popovich and Doc Rivers. He is the Mavericks' all-time winningest coach and likely will be the Pacers' all-time leader in NBA victories after two more seasons.
His previous stint with the Pacers ended amid turmoil and controversy beyond his control with a 35-47 record in the 2006-2007 season, but that now stands as a blip on his coaching radar. He was voted the NBA's Coach of the Year with Detroit (in 2002), received an ESPY in 2011 for coaching the Mavericks to their only championship and is often mentioned as a likely Naismith Hall of Fame inductee for his career resume.
Carlisle has shown a knack for directing turnarounds and extracting potential from players by being creative and flexible. He has won with teams that were defense-oriented and others that won with offense. He is known as an advanced strategist capable of making game-winning tweaks but also as a promoter of fundamentals.
He will apply those managerial skills to a franchise stuck in neutral. The Pacers haven't advanced past the first round of the playoffs since 2014 and are coming off a 34-38 season that resulted in the removal of Nate Bjorkgren after just one season.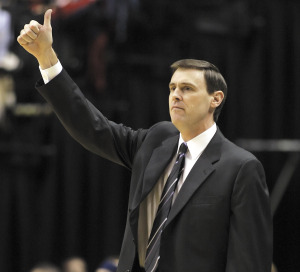 Energized by a new opportunity with a new staff of assistant coaches and a new roster of players, Carlisle will soon go back to work in a place that is both familiar and much changed from 2007. Training camp for NBA teams opens on Sept. 28. The Pacers begin preseason play on Oct. 5 and open their regular season on Oct. 20.
Carlisle sat down with IBJ this week to discuss his latest transition.
How have you evolved as a coach since you were here before?
Going from Detroit to here, they were different types of teams, and going to Dallas—the Dallas team was way different than any team I had coached before. It was much more of an outside-shooting team … so it was an amazing experience and education how to work with that kind of group.
And then the game has changed an awful lot in the last 13 years, particularly in the last five. Because of the pace, the skill level, the 3-point shot, everything. In two years there, we set offensive records on points per possessions, and then this last year Brooklyn beat both. These records are going to keep falling because of the skill level.
You entered the NBA as a player in 1984 and have been a head coach since 2001. Do you like the way the NBA game has evolved?
I do like it. You have to like it. If you're going to coach in today's game, you have to like it. You just have to see it as a beautiful thing. And I do.
A lot of older fans will say, "Oh, the players aren't what they used to be." How has the talent level progressed in the NBA?
The game has evolved to where the skill of shooting is so decisively important. If you can't shoot, it's very hard to be a high-level player in today's game. The next phase of NBA basketball is going to be the centers shooting 3's and driving the ball and making plays. Guys like [Kristaps] Porzingis are already doing it. Guys like Anthony Davis are already doing it.
We've got [Domantas] Sabonis, who is a playmaking big, who's working on his long-range shooting. That opens up so many possibilities for any player in this league.
Is that your emphasis with him, becoming a better shooter?
I was out there [Los Angeles] last week and spent a couple of days with him, working on a couple of adjustments to try [to] help. Things don't happen overnight. It's a process. But I know his history. I coached his dad. The bloodlines are there, the feel is there. He's going to continue to get better. He's 25 years old. [Myles] Turner is 25 years old. It seems like these guys have been around forever, but they're very young.
Which other players have you been able to meet with so far?
[Malcolm] Brogdon, [Caris] LeVert. I was with T.J. Warren a lot this summer. Sabonis, Turner … all our rookies. Jeremy Lamb I've talked to a lot, but I haven't gotten with him individually yet. Justin Holiday, I spent time with him this summer. Just about everybody.
Do you have a general message for them? Obviously, they're individual players but …
I've been doing a lot of listening as to what's been going on here the last couple of years. In that process, the basic messages are, work to get into the best shape you possibly can coming into training camp. That's always important. We're going to make an emphasis on being a better defensive team. And NBA players are always going to work on their shooting.
Last week, we had 12 guys in here. That was without any of the starters or veterans. Actually, [T.J.] McConnell came in the last two days of last week. Malcolm is going to be here this week. Caris and Domas and Myles will be here this weekend. So, the whole group should be here at least one week before [training camp] starts, which is great.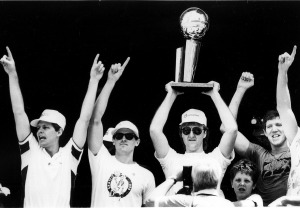 What's the message the veterans are giving you about the last two years?
They were disappointed with how things have gone. We've got to work at developing a style of play so we can maximize what we have here. Exactly what that means as far as number of wins or the playoffs, I don't know. I'm reluctant to get into that kind of stuff, because sometimes you can set goals that are too low.
When I went to Detroit, in my [introductory] press conference … it had been a 32-win team and they asked me if I thought we could be a .500 team. I just said, "Why set a goal of mediocrity and try to play to that?" We ended up winning 50 games [with 32 losses] because that team got better defensively.
But it's important to point out that last year's team here did a lot of very good things. Offensively, they jumped way up. They did a lot of good things with pace and 3-point shooting and driving the ball and things like that. The way we drafted, I just think the team is going to take on a slightly different personality.
Some coaches are known for a style of play. Do you have one, or do you simply adapt to what you have to work with?
When we broke up most of the [Dallas] championship team in 2012, we started to have large roster changes each year for a number of years. I just made the conscious decision then, I was not going to be a "system coach." I was going to take pride in always trying to adapt to the players, to come up with the best and the most fun style of play. The best style of play isn't always the most fun, if you need to be a grinding team. But in those cases, you have to help your team find the joy in doing things hard together. We're going to have to be some of that here this year.
Indiana is a proud state. A lot of it for me comes down to the fact [that] this is a hard-working part of the country. Our team has to reflect that. Everybody has to know about Indiana and basketball. The characteristics of Indiana basketball are unselfishness, moving the ball, playing the right way. We've got to reflect those values.
Our guys have to understand where they're playing and what's important to our fans.
What impact did winning a championship have on you, as a coach and person? That's the ultimate goal. When you achieve it, what impact does it have?
It's just such an amazing experience. And it was the second time. Experiencing the first time as a deep role player [with Boston in 1986], it was super special. I was just fighting to stay on the roster. Every training camp was my season to try to stay on the team.
The thing about head coaching—Jim O'Brien said this to me when he was an assistant for me in Dallas one year—he said, "When you're the head coach, you're responsible for everyone's attitude." That's a strong statement, but there's a lot of truth to it. The coaching aspect of it is much more challenging than just keeping yourself ready as a player and getting thrown into the game once every who-knows-how-often in my case?
It had great impact on my career in Dallas in terms of how long I was able to be there. And when you get in that situation, into the fourth round of the playoffs, and win, it's extremely meaningful. Obviously, it builds a lot of confidence in what you've been doing and that's something you carry forward.
You've been pretty outspoken about social justice issues recently. Has that always been part of your makeup, or has that been enhanced in recent years given the events around the country?
The education that I got in the wake of [the killing of] George Floyd, the experience in the bubble, Kenosha [where a police shooting claimed one life and two others died during a subsequent protest] … it was daunting. I learned an awful lot. It was very humbling to drill down on history and some of the details that many of us are shielded from, to be quite honest. I think everyone learned a lot. The important thing is to keep the momentum going, because it's a 400-year-old problem.
Coming back here, do you feel you have unfinished business because of how things ended last time? Or was it simply a case of wanting to coach this particular group of talent?
When I left Dallas, I wasn't sure what I was going to do. I took a couple of days. But there was interest from these guys. From afar, I've liked this team. Things progressed pretty quickly. I decided I wanted to keep coaching. I was familiar with the organization. Herb [Simon] is still the owner. I know Kevin [Pritchard] well. Things just kind of happened.
I felt good about coming back because I do know the city. Now, the city has changed. There's some exciting things going on. One of the things that isn't so exciting is the construction out there (laughs). It's nuts. But Indianapolis has become more and more vibrant with each decade. I got here in 1997. I've been here in three different decades. And this is the third time I've been back here. Which doesn't happen very often. I feel very fortunate.•
__________
Montieth, an Indianapolis native, is a longtime newspaper reporter and freelance writer. He is the author of three books: "Passion Play: Coach Gene Keady and the Purdue Boilermakers," "Reborn: The Pacers and the Return of Pro Basketball to Indianapolis," and "Extra Innings: My Life in Baseball," with former Indianapolis Indians president Max Schumacher.
Please enable JavaScript to view this content.