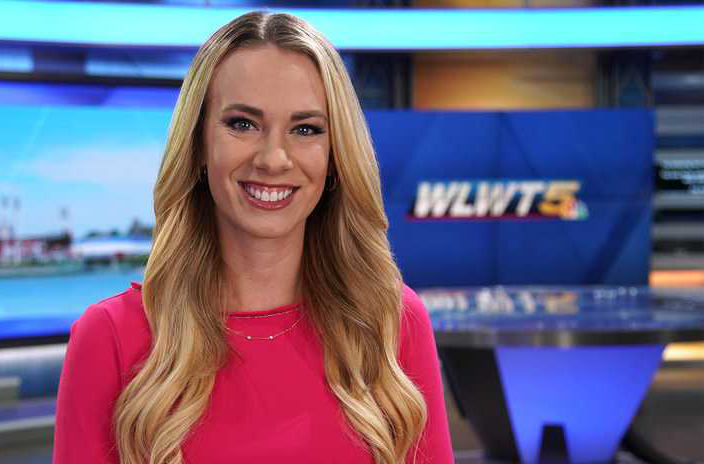 Sportscaster Olivia Ray, who covered the Colts, Pacers and IndyCar for three years on WISH-TV Channel 8, has jumped to an NBC affiliate in Cincinnati.
WLWT-TV Channel 5 announced late last week that Ray had joined its staff as a sports anchor and reporter.
"I'm thrilled to join the WLWT Sports team and the Hearst Television family," Ray said in the station's online story about her arrival. "This is such an exciting time for Cincinnati sports. From professional, to college, to high school, I can't wait to tell stories surrounding our local teams."
Including WLWT, Hearst Television owns and operates 33 television and two radio stations serving 26 media markets across 39 states.
Ray had revealed in early June on the "Schultz's Star Show" podcast that her last day at WISH would be July 1, but she did not specify any future plans.
Prior to the move to Cincinnati, Ray spent the entirety of her TV career in Indiana. A native of Evansville, she graduated from Indiana University in December 2016 with a bachelor's degree in journalism.
She worked as a sports reporter and anchor for WSBT-TV Channel 22 in South Bend from March 2017 to June 2019. Her assignments included covering Notre Dame's college football playoff berth, their women's basketball back-to-back national championship runs, and Irish hockey's Frozen Four appearance. She then was hired by WISH in July 2019.
"Olivia's experience covering the NFL, Big Ten, Big East, as well as in-depth local coverage of high school sports makes her a great addition to our team," said WLWT News Director Jeff Benscoter. "Olivia is an Indiana native, and we're excited to have her covering her hometown region."
Please enable JavaScript to view this content.