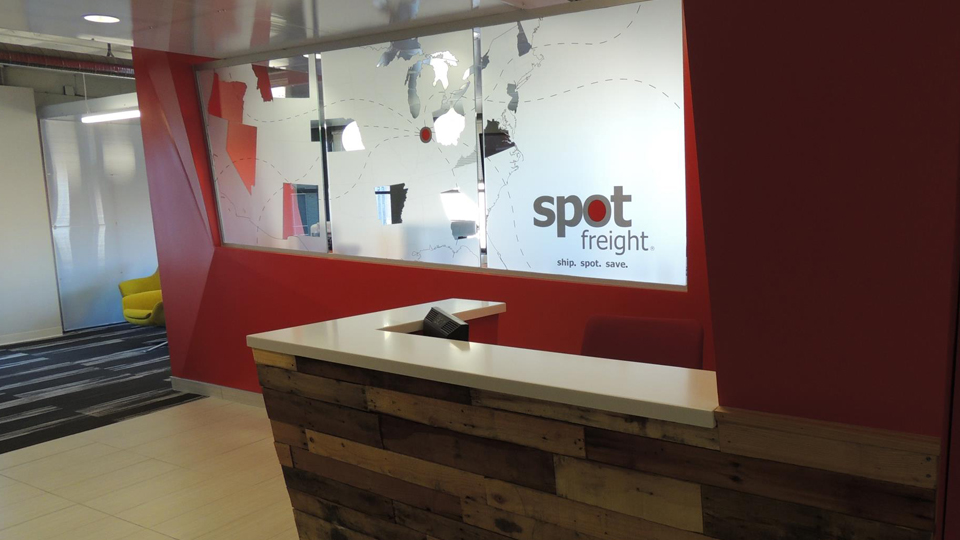 Indianapolis-based logistics company Spot Freight Inc. said it will be creating 400 new jobs, with more than half of the positions placed locally.
The company, which has currently has about 500 employees, said Monday it will add 240 workers in Indianapolis, 85 in Charlotte, North Carolina, and 90 in Tempe, Arizona.
This is the second major announcement in recent months for the freight shipping company, which is expanding into a new office at Capital Center, 251 N. Illinois St., in downtown Indianapolis.
Spot also announced it will open an office in Tampa, Florida, in the third quarter, creating further jobs.
The freight brokerage and third-party logistics company was founded in 2009 by Andrew Elsener and Andy Schenck.
"I'm proud we've never lost the entrepreneurial spirit that provides the foundation for our success," said Elsener in written remarks. "We have a team that sees obstacles as opportunities and never stops delivering for our customers."
The company said it recorded more than $710 million in gross revenue last year and is projecting $1 billion in 2022. Spot has been on IBJ's Fast 25 list of growing companies four times, including from 2015 to 2017 and in 2021.
Please enable JavaScript to view this content.