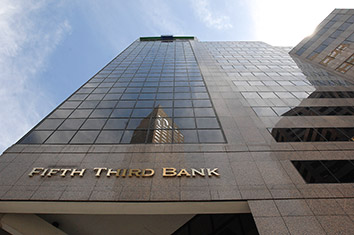 Indianapolis-based logistics firm Spot Freight plans to hire 200 new employees by the end of 2023 and expand into a recently-renovated downtown office tower.
Spot, which has 400 employees across its offices in Indianapolis, Charlotte and Tempe, Arizona, plans to occupy about 42,500 square feet on the 11th and 12th stories of Capital Center, 251 N. Illinois St.
The space will be able to accommodate up to 280 employees, including the firm's headquarter operations at 141 S. Meridian St.—about 36,000 square feet it plans to retain for the sales and service division.
It is expected to have a total of 600 employees across the company and about 78,000 square feet of total office space in downtown Indianapolis.
The company is working with Axis Architecture and Business Furniture on its new space, which is expected to be completed by the end of the year, with move-in in early 2023.
The company did not disclose how much it is investing in the new office space or its overall growth strategy, but cofounder Andrew Elsener said in written remarks that the effort underscores the firm's commitment to in-person collaboration.
"As an organization," he said, "we believe there is great energy in being together, in a vibrant city among many other mission-driven companies, and this new space in conjunction with our current footprint, will foster true collaboration."
The company worked with Mike Semler in the Indianapolis office of Cushman & Wakefield on an assessment of the firm's workplace needs, which led leadership to pursue additional space.
Spot has been on IBJ's Fast 25 list of growing companies four times, including from 2015 to 2017 and in 2021. Its annual revenue was about $700 million last year, and the firm hopes to grow that figure to around $1 billion by 2024. It also plans to expand into Tampa, Florida.
The company is also among the fastest-growing freight companies in North America.
Capital Center is owned by Chicago-based Zeller Realty Inc., which completed an $8 million remodel of the property last year, including a new atrium, gathering areas, a bar and an outdoor patio. The facility also includes an amenity floor with a conference center, fitness area and social hub.
"We are thrilled to welcome Spot to Capital Center as it expands its Indianapolis operation. When undertaking the redevelopment of Capital Center, it was our goal to design and activate amenities that create a unique community to help companies like Spot recruit and retain the best talent," said Nick Trimpe, vice president for Zeller.
Please enable JavaScript to view this content.