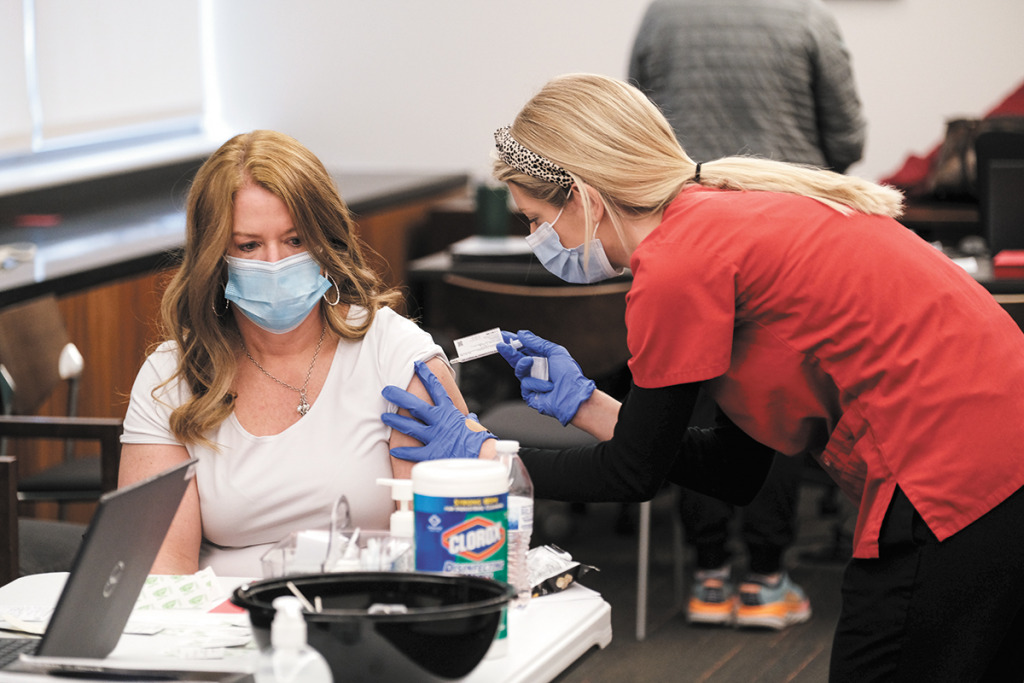 The line stretched nearly three dozen people long, around a corner and down the hall at Indiana University Health's vaccine clinic near Methodist Hospital.
To one side, nurses were administering shots every minute or so at six dosing stations. That's about 1,000 shots each day, seven days a week, since the makeshift clinic opened in mid-December.
Some of those in line celebrated the vaccine as a promising development after a year of tough coping, away from evenings out for a meal or weekend fun at sports events.
"This is the best way for humanity to get through this pandemic," said Dr. Grant Gilroy, 40, of Zionsville, as the line inched forward. "I have no doubt of it."
Three weeks ago, Gilroy, a critical care physician at the Roudebush Veterans Affairs Medical Center, got his first shot of the Pfizer vaccine, and felt a slight soreness in his arm. Now it was time for the second dose, designed to further boost his immunity to the novel coronavirus that has ravaged the nation for nearly a year, killing more than 380,000 Americans.
It's a critical moment for the U.S. response to the pandemic, as the vaccination process gears up and millions of Americans line up for shots. But as hospitals and health departments scramble to erect temporary clinics, the big questions are how fast states can roll out the vaccines and how long it will take for people to get protected against a deadly virus and resume their normal lives.
Many epidemiologists say at least 70% to 80% of the country will need to get immunized before it is safe to have a large backyard barbecue, go to crowded concerts, stand at the starting line of the Mini Marathon or sing in the local choir.
But that could take months, if not years, at the current pace. As of Jan. 12, nearly a full month after the first American received a vaccine shot on Dec. 14, about 9 million Americans—less than 3% of the population—had received their first of two shots.
In Indiana, about 219,885 people—just a little more than 3% of the state's population—had received a shot by Jan. 12, according to the state's vaccine dashboard. About 40,281 people—or less than 1% of the state—had received a second shot and were considered fully immunized.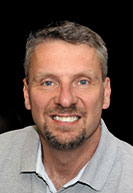 "A lot of it's just going to depend on, how much vaccine can we get and how fast can we get it in people's arms?" said Tom Duszynski, an epidemiologist at the Fairbanks School of Public Health at IUPUI.
He estimated that Indiana will not reach 70% immunity until mid-June, and 100% immunity, or close to it, until mid-August. He said he reached that conclusion after building a model to measure "herd immunity," which happens when a population has antibodies that protect people from an infectious disease. His model assumes 300 vaccine stations around the state, offering vaccinations eight hours a day.
At the moment, Indiana has 148 vaccine clinics, at least one per county, and many have multiple dosing stations. Marion County alone has 10 vaccine clinics, at hospitals and the county health department.
Hamilton County has five, including one at the county fairgrounds. On Jan. 12, the Fishers Health Department said it was buying a former Marsh Supermarket at East 116th Street and Brooks School Road, which will serve as a mass vaccination site, with the ability to vaccinate up to 1,000 people a day.
Multiple variables
But there are still many unknowns, including vaccine availability and Hoosiers' willingness to get a shot. So Duszynski said he is not holding out hope that life will return to normal by spring or summer. At best, he is looking for things to begin to settle down by fall or winter.
"I think by next Christmas, it'll look a lot different than this past Christmas," he said.
Of course, the speed of the rollout depends on how many doses of the Pfizer and Moderna vaccines will be shipped each week to Indiana, and whether any other vaccines will be approved for emergency use in coming months. At least three more are in development.
Last week, the Indiana State Department of Health said it expects the state to receive about 78,000 doses of vaccines each week.
At that rate, it would take 85 weeks from the time vaccination started in December to give every Hoosier just one dose. That would be in July 2022.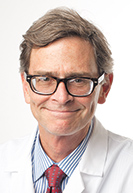 "If we stay at the same rate, and if we have the same supplies of vaccines, that would predict a fairly long period of time before we get a large percentage of people vaccinated," said Dr. David Crabb, chief medical officer of Eskenazi Health.
And, he added, "That's assuming they would all accept it in the first place."
According to a recent survey, about half of Hoosiers who were questioned said they wanted to get vaccinated, but about one-third said they had reservations. In response, the state is preparing a public-awareness campaign to encourage Hoosiers to get the shots.
Across Indiana, large nursing home chains are strongly encouraging their residents to get immunized. Two large pharmacies, CVS and Walgreens, have started sending pharmacy staff to those locations to administer the vaccines.
"Our goal is to have 100% of our residents and staff vaccinated," American Senior Communities, which operates dozes of nursing homes, said in a statement Dec. 28. "We have aggressively provided education and counseling to ensure compliance."
The nursing home industry, as a whole, is pushing to make the vaccine available to every resident, pointing out that elderly, confined people, often with other health problems, are highly vulnerable to COVID-19.
"What's important to us is that every single resident that wants a vaccine is able to get it," said Zachary Cattell, president of the Indiana Health Care Association, an Indianapolis-based nursing home trade group.
"People are very, very eager, residents are very eager, families are very eager, to get the vaccine," he said. "We are all eager for this to go as fast as possible."
Push for speed
But around the country, officials are acknowledging the nation is off to a slow start. Last week, federal officials announced major changes.
First, the government will no longer hold back second doses of the Pfizer-BioNTech and Moderna vaccines, which it had been doing to ensure that those who received a first dose later received the second one. That practically doubles the supply, the Associated Press reported.
Second, federal officials gave states the green light to dramatically expand the pool of people eligible to receive vaccines.
"We are calling on our governors to now vaccinate people age 65 and over, and under age 65 with a [health condition], because we have got to expand the group," Health and Human Services Director Alex Azar said on Jan. 12.
Indiana earmarked the bulk of its early vaccine shipments for front-line health care workers and residents and staff of nursing homes and other long-term-care facilities.
But starting last week, Indiana expanded the vaccine program to include Hoosiers 80 and older.
Gov. Eric Holcomb said the state would work down through age groups 10 years at a time, with the goal of vaccinating all people 60 and older "in weeks, not months." On Wednesday, the state announced that Hoosiers aged 70-79 could register for vaccinations. Within hours, nearly 60,000 people had scheduled vaccine appointments through the state website or 2-1-1 phone system.
It's unclear whether Indiana will change its plans, in order to follow the federal government's instructions to allow people 65 and older to immediately get vaccinations.

U.S. Surgeon General Jerome Adams, a former Indiana state health commissioner, said last week that hundreds of thousands of people are getting vaccinated every day across the nation, but the pace of inoculations needs to improve.
"We're in a race against this virus and, quite frankly, we're behind," Adams told "Fox & Friends."
"The good news is that 700,000 people are getting vaccinated every single day," he said. "We're going to hit 1 million people, and we need to continue to pick up that pace."
Local set-ups
To feel that pace, just spend a few minutes watching the activity at IU Health's main vaccine clinic, set up in a suite of conference rooms on the ground floor of the hospital system's Neuroscience Center on West 15th Street.
In the front hallway, a row of registration tables welcomes visitors. Around a corner, two rooms of vaccine stations, with up to 12 vaccinators, offer doses of the Pfizer and Moderna vaccines to a steady line of people, seven days a week, since opening Dec. 16.
The clinic chooses which vaccine to administer at a given time, and patients get a card telling them which drug they received so they can get the same vaccine for their second dose.
"We haven't had any issues with supply and demand. We have enough vaccine doses," said Kristen Kelley, a nurse and director of infection prevention who helps lead the operation.
In line on Jan. 11 was Angela Tobian, a nurse at nearby Methodist Hospital who works in a post-anesthesia care unit. She was getting her first dose of the Moderna vaccine and had been recommending the vaccinations to friends and family.
"I am 100% on board with the science on this vaccine," she said after getting the shot and waiting in the observation area for the required 15 minutes. "But there are some people I know that are choosing not to do it, including nurses. My feeling is, 'If the benefits outweigh all the risks, why wouldn't you go forward with it?'"
IU Health has seven vaccine clinics across Indiana, and other hospital systems are rushing to put up clinics. Eskenazi Health set up a clinic last month in a conference center on the first floor of the hospital. It's operating 12 hours a day, six days a week, and so far has administered more than 4,000 doses.
Franciscan Health has set up vaccine clinics at its hospitals in Indianapolis, Crown Point, Hammond and Michigan City. They began inoculating health care workers on Dec. 18.
"The process has been steady and robust since we began the program," Franciscan Health spokesman Joe Stuteville said.
Community Health Network has opened three vaccine clinics in Indianapolis and one in Anderson, and has administered more than 10,000 doses.
'About mid-pack'
Indiana ranks 28th among states for the number of doses administered on a per capita basis, according to the U.S. Centers for Disease Control and Prevention dashboard, as of Jan. 12.
"Indiana is about mid-pack among the states in the rollout, and I think the governor and his team have been transparent and thoughtful," said Nicolas P. Terry, executive director of the Center for Law and Health at the Indiana University Robert H. McKinney School of Law in Indianapolis.
Terry said blame for the slow rollout rests primarily with the federal government, which has underperformed, as it did last year with personal protective equipment and vaccine testing, "and then threw responsibility to the states."
"The real question is how well Indiana can scale up," Terry added. "The state needs more resources and federal money to pay for them. It should be turning stadiums into mass immunization centers."•
Please enable JavaScript to view this content.