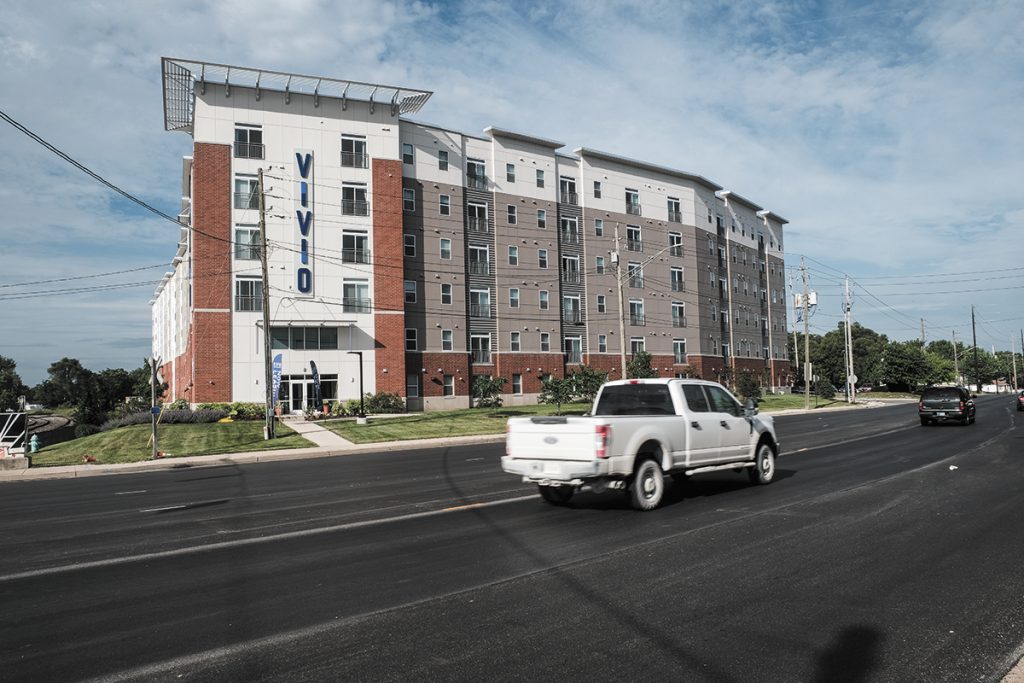 With students expected to return to most Indiana college campuses this fall, housing management firms are anticipating a boost to their bottom lines and a renewed interest in off-campus living.
But the coronavirus is still creating some uncertainty in the student housing market.
Schools throughout the state have announced they plan to resume classes in August, but with new testing, social distancing and housing guidelines to cope with the pandemic that shut them down this spring. Some will even use different schedules.
Indiana University said May 21 it plans to limit dorm-room occupancy throughout its campuses' 24 residence halls to two people, while permitting students in vulnerable populations and with preexisting health conditions to request a single room. The school has also eliminated fall break and moved post-Thanksgiving classes to online platforms.
The changes could push thousands of would-be dorm dwellers into off-campus housing and create "a surge in demand for one- and two-bedroom apartments" and houses, said Nick Weybright, president and CEO of Indianapolis-based Weybright Management Inc. The firm has several properties in Bloomington and throughout the state.
"Due to the communal nature of dorm living … we think some parents will want their students to live in an off-campus home with a select few roommates to limit exposure to 'super-spreader' environments," he said.
Weybright also has properties near Marian University and Ball State University, as well as nearly 80 homes and duplexes near Butler University—most of which have been leased for the 2020-2021 school year since last fall.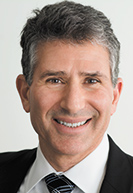 Apartment broker George Tikijian, with the Indianapolis office of Chicago-based Cushman & Wakefield, agreed that units with lower-tenant thresholds will likely be in demand.
"The student units that are one bedroom, maybe two bedrooms, will probably fare pretty well, because people will have to be spread out" more than before the coronavirus hit, he said.
"For the properties that have a bunch of three- and four-bedroom units, those will probably be harder to fill—at least fully. Maybe they'll just house two kids in a four-bedroom unit."
One of Weybright's IU properties—the 72-bed ULofts—is about 47% committed for the coming school year, compared to 90% in June 2019. He attributed the difference to the prolonged uncertainty about how the campus would respond to the health crisis.
"Uncertainty and indecision have killed fall leasing activity until just recently," he said.
Weybright credited Purdue University President Mitch Daniels' announcement in early May that the school intended to resume classes in the fall as a critical step in getting colleges across the state to make similar commitments.
But Weybright also sees potential roadblocks.
"IU and Ball State have finally announced their plans to reopen in the fall, but they also make it clear that they may shut campus down completely if conditions warrant it," Weybright said. "I think if there is a second wave and shutdown during the [coming] school year … universities may take a decade or more to recover."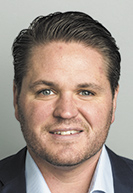 Varied predictions
Kyle Bach, who owns Indianapolis-based The Annex Group, said he expects a "dramatic decrease in enrollment" during the 2020-2021 school year, in part because fewer international students are expected to return to the states and some families are facing financial challenges because of changes to their employment status. The U.S. unemployment rate is 13.3%, up from 3.5% in February.
"All indications are, at this point, that schools will be open in the fall—albeit it'll look a lot different," Bach said.
Experts have also predicted that some would-be first-year students plan to take a "gap year"—essentially working or traveling for a year—because of the lingering uncertainty over whether they'll get a full campus experience this year.
Although Bach did not indicate how leasing is going at his company's properties—generally near small, regional campuses rather than large universities—he is hopeful some students' desire to socially distance will drive up demand.
"It's my theory … that you may start to see people who had initially elected to go to a large Big Ten institution perhaps choose a different route or a smaller school, to just not be exposed to 40,000 other kids," Bach said.
Regardless, The Annex Group (which counts student housing as about 80% of its portfolio) is constantly updating its health and safety protocols, he said.
"We're looking at and implementing new procedures that are unique to our space but [that] are innovative and could be applied well beyond the pandemic."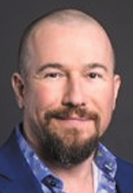 He said the company is considering eliminating touch light switches and using keyless entry systems long term. In the short term, fitness rooms, business offices, computer workstations and all common areas have been shut down.
Lafayette-based Trinitas Ventures builds and manages properties throughout the United States. Like Weybright and Annex, the firm expects to see strong occupancies in the fall.
"Universities are going to open and it's going to be a little bit different. But … students are screaming to get back to campus," said CEO Loren King. "Maybe they've been living with Mom and Dad and they're ready to get back to that on-campus living experience and seeing their friends. So, we are expecting in the fall, when school goes back into session, to see strong occupancies."
Rent collections
"We had a fair amount of residents reach out to us at the beginning," said Suzanne O'Connell, vice president of real estate for Bloomington-based Cedarview Management. "So, it did impact us, but we are lucky in that our company has a buffer to weather these ups and downs. We didn't get our full revenue that we had anticipated … but we're working with our residents on payment plans to eventually recoup those funds."
O'Connell acknowledged the decision led to a drop in revenue, but she declined to specify the damage.
Trinitas had a roughly 95% collection rate for its properties through the start of the pandemic, King said.
And Weybright, which was able to secure a Paycheck Protection Program loan through the U.S. Small Business Administration, collected 100% of rents in April and had only one tenant fail to pay in May.
The trend has kept many student housing companies in fair financial shape. Helping that was the decision by most to defer optional and non-essential maintenance work and to cut other expenses.
A May report from Mizuho Securities, an investment banking firm, found multifamily rent collection down 2% to 7% in April, compared to the first quarter.
Weybright said he expects to see a drop in overall occupancy for most housing management companies over the next six to 18 months—echoing Bach's concerns that unemployment will play a big role.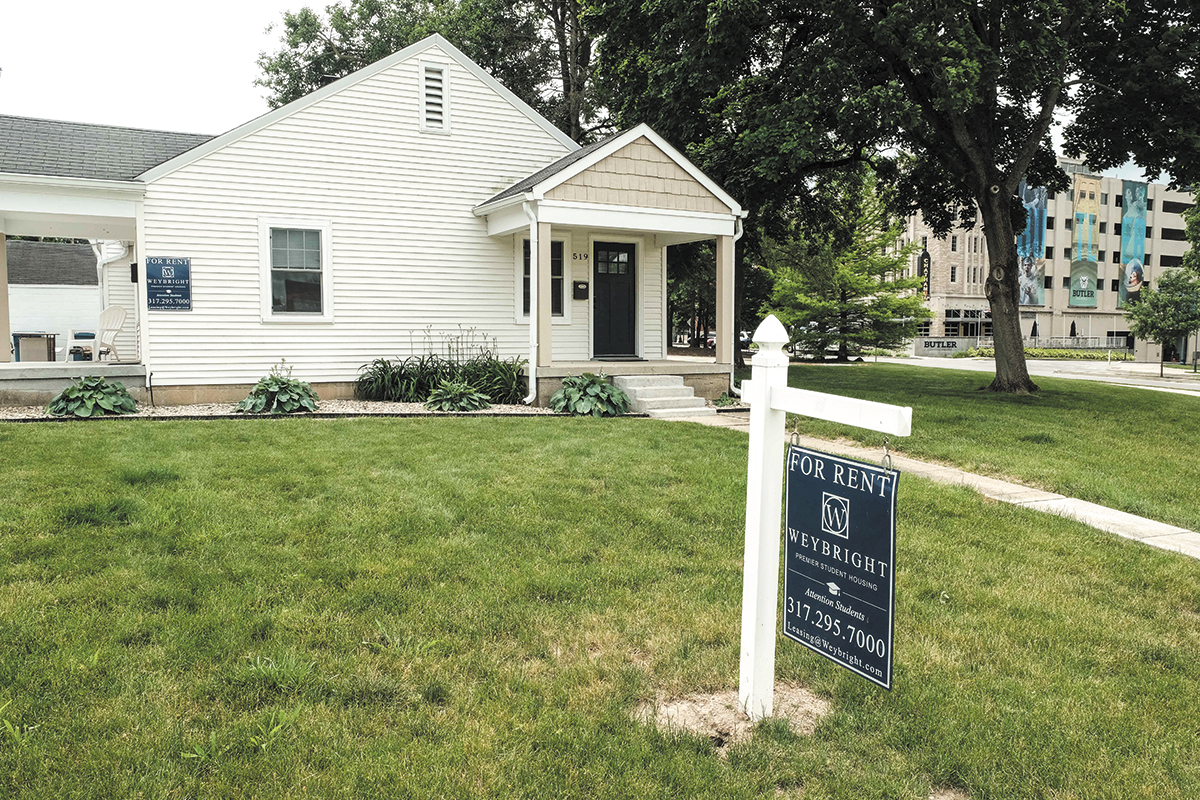 Development delays
Likewise, developers expect new student housing projects to either be delayed or scrapped altogether as the market starts its bounce-back.
"Our financial partners—debt and equity investors—are really sitting on the sidelines right now, just trying to see what's going on in the world," Bach said. "We were expecting to start forming projects in the second quarter. I would imagine those are going to get pushed to Q3 and perhaps even Q4 of this year."
The Annex Group is moving forward with $120 million in projects already under construction, but it's holding off on those that were supposed to begin around the time the pandemic hit. Cedarview had plans to break ground on two facilities to be completed by August 2021, but those are now on the back burner, too.
King said Trinitas is also expecting to pull back on development because "developers' balance sheets have potentially been impacted."
But, he said, if demand returns before new housing comes online, it could lead to even greater occupancy and higher rent growth over the next few years.
"It's a great time to be an asset owner," he said. "And it's a great time to be a developer if you can get your deals done."
Tikijian, the broker, said he expects the effects of COVID-19 will be both near- and long-term.
Current health concerns will likely fall by the wayside once a vaccine or effective treatment is developed, he said, but the financial impact could be troubling for many schools—particularly liberal arts schools in more rural settings—for several years.
He said schools in urban areas, and the likes of Notre Dame, IU, Purdue and Ball State, will continue to perform well, "because there's still going to be kids who want to go to school there."
Drops in population growth and immigration could also contribute to a siphoning of demand for higher education and student housing, he said.
"It's going to have as much or more of an impact on development than just the short term," Tikijian said. "If the demand is going down, then developers have to be careful that they pick the right universities that will continue to have higher demand as the demand [for others] might diminish."•
Please enable JavaScript to view this content.