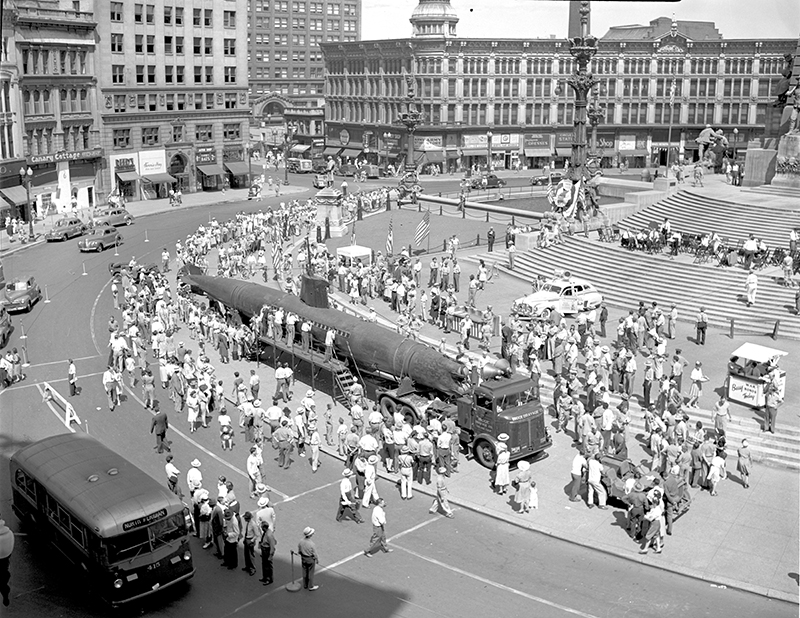 A captured Japanese submarine sits on display on Monument Circle in July 1943. Named HA-19, the submarine was one of five Japanese midget submarines involved in the attack on Pearl Harbor in 1941. U.S. forces captured the submarine, and it was sent around the country to war-bond rallies from 1942 to 1945. Those who wanted to view the submarine secured tickets through the purchase of war bonds and stamps. A car selling war bonds can be seen in the photo.
Source: Indiana Historical Society
Credit: This photo is courtesy of the Indiana Historical Society, PO 569 and is part of the Larry Foster Collection. More images are available at images.indianahistory.org.
Please enable JavaScript to view this content.