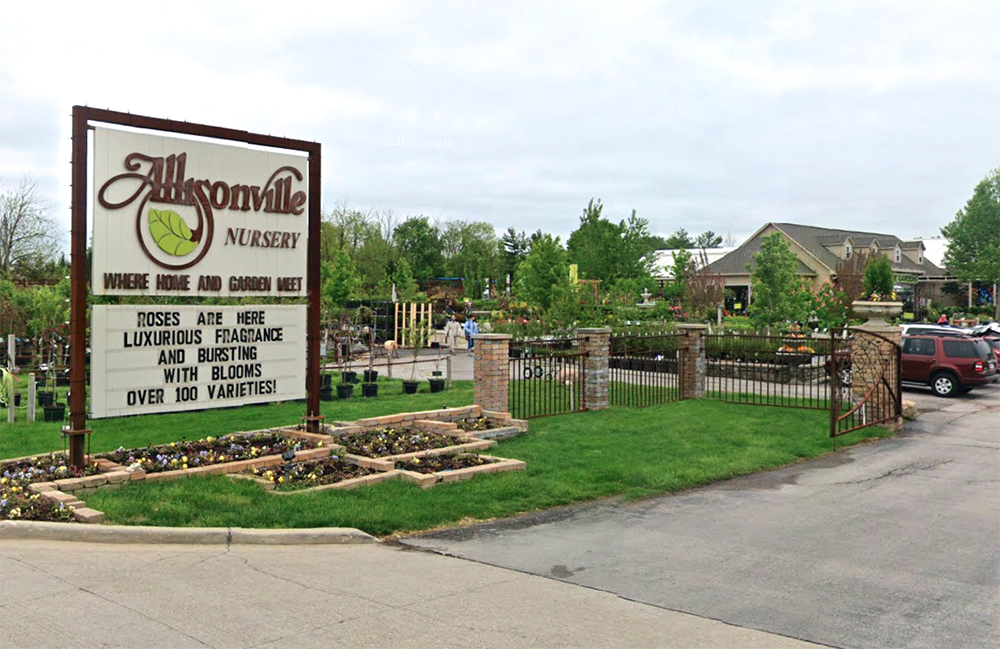 Pat Sullivan, owner of three Sullivan's Hardware & Garden stores in central Indiana, purchased the Allisonville Nursery Garden & Home center in Fishers last week for $5 million with plans to expand its indoor footprint and retail offerings.
After more than 40 years as the nursery's founder and owner, Jeff Gatewood, 65, decided last fall to retire and put his five-acre business at 11405 Allisonville Road up for sale. Following the transaction, the business is called Allisonville Garden & Home by Sullivan.
As Gatewood plots a move to the country and perhaps running a Christmas tree farm, Sullivan is gearing up to make significant changes without straying from the nursery's core offerings.
"When we started, it was strictly a nursery—just trees and shrubs. That's always been the backbone of our business," Gatewood said. "I'm sure they will continue that, and grow that category as they can."
Sullivan plans to add 14,000 square feet to the existing 7,500-square-foot garden store and gift shop. He said he'll fill that space with more garden-related goods, such as hoses, fertilizer, grills, long-handled tools, patio furniture—and forgo the heavier hardware featured at his other stores.
If all goes well, the plan is to start construction in late summer.
"It's already successful in its own right," Sullivan said. "It's kind of a premier garden center in the area. They're the top of everything. Largely, we'll just build on what's there."
Sullivan said the store has 77 employees, including seasonal workers. He said the staff will stay largely intact. Sullivan is even planning to add a handful of new employees as he expands the Allisonville Garden & Home evening hours.
One element Sullivan does want to carry over from his store at 6955 N. Keystone Ave. is the wider sense of the business as an entertainment venue. Although he's not confirmed another Sullivan Santa Express holiday feature or Sully's Grill eatery, he's hoping to continue a tradition of hosting events such as wedding receptions and baby showers and Valentine's Day dinners.
"Everything we do, we ask, 'What can we do to get people out of their pajamas to come to our stores?' " Sullivan said.
Editor's note: The story has been updated to correct the name of Allisonville Nursery Garden & Home.
Please enable JavaScript to view this content.