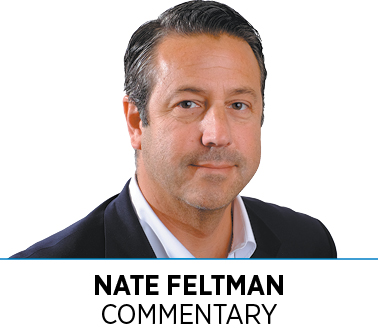 Usually at this point of the summer, we are getting ready for another school year. But there's nothing usual about this year.
My kids head back to school this week, but how long they will attend in person is unknown. Our school is offering both in-person and virtual instruction. For now, we are opting for in-person, but that could change at a moment's notice. Uncertainty rules the day.
Basketball and baseball are back, but with no fans in attendance. Our Pacers playing in the Orlando "bubble" are rapidly climbing up the Eastern Conference standings with the emergence of T.J. Warren, the league's leading scorer since the restart. The Cubs are off to one of their best starts in history.
But COVID outbreaks are happening and games are canceled, including last weekend's Cubs/Cardinals series. Soon, the Indy 500 will run minus the largest sports gathering in the world. Fall will come without college football. What will be the long-term impact to the sports industry and what are the implications for sports-intensive Indy?
The stock market rolls to new highs while retailer after retailer declares bankruptcy. Apparently, both Republicans and Democrats have bought into Modern Monetary Theory touted by Rep. Alexandria Ocasio-Cortez, which stipulates that the government should print endless amounts of money because debt no longer matters and inflation is a thing of the past.
We are adding more to our national debt than at any time in our country's history, including world wars. Paycheck Protection Program, record unemployment payments, industry bailouts, Federal Reserve manipulation—the federal spigot is wide open and flowing. Is a deep, long recession around the corner? Or will we push off the reckoning for another day?
After 16 years of fiscal discipline at the state level and amassing a $2 billion surplus for a rainy day, the rainy day has arrived. Indiana is better prepared than most to weather the storm, but will Indiana's good stewardship and good government be rewarded? Or will our federal government reward incompetence in places like California, Illinois and New York and bail these states out of the mess they created before the pandemic?
Our framers intended that states would compete against one another as laboratories for good governance and good policy. American citizens get to vote with our feet and move for better opportunities in better locales. Will the healthy competition among states give way to perverse incentives created by our federal government?
Where we live and work could be dramatically affected by this year's events. For decades, cities have grown at the expense of small towns. Will more Americans opt to leave the density and violence of cities in favor of more space and safety? How will the move to remote working affect downtown Indy? Are these short-term trends? Or are there longer-term implications?
Indianapolis and Indiana could benefit from the chaos we see in places like Chicago, Seattle and Portland, but only if we do not allow a repeat of the violence and property damage we experienced in our own downtown. Investments in place-making and creative urban planning could help lure remote workers to Indy from other parts of the country and the world.
Uncertainty and chaos always present opportunities for those who are creative and steady and lead boldly. Some cities, states and businesses will bury their heads and wait for the storms to pass. Others will come up with new policies, programs and novel approaches to take advantage of the changing landscape.
Hoosiers should be bold in our approach and not let the prevailing uncertainty prevent calculated risks that could move our region and state forward.•
__________
Feltman is CEO of IBJ Media and a shareholder in the company. Send email to nfeltman@ibj.com.
Please enable JavaScript to view this content.