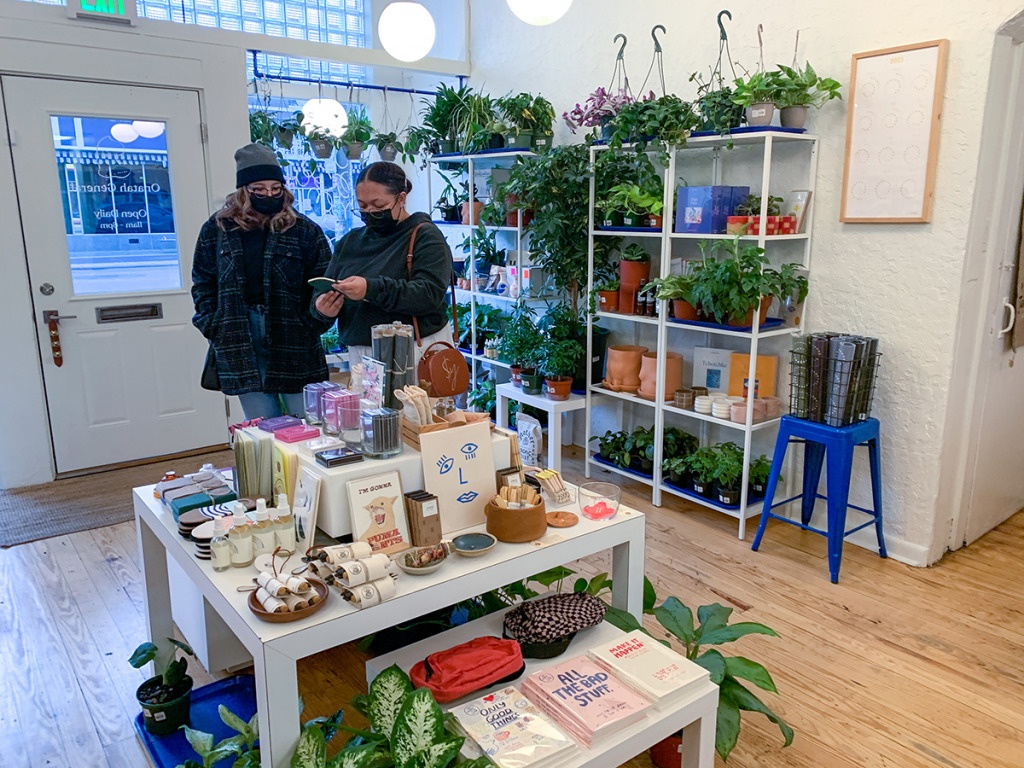 Worldwide supply-chain problems will bring plenty of headaches for Americans buying gifts this year.
The pure randomness of shipping problems and the unpredictability of consumer demand make it difficult to predict exactly what will be in short supply, said John Talbott, director of the Center for Education and Research in Retailing at the Indiana University Kelley School of Business.
But one predictor likely will be where an item is made. A supply of any item made in China probably will be difficult to replenish, Talbott said.
That goes especially for toys made in China, which account for at least 80% of toys sold in the United States, according to the Toy Association.
At least big-box stores like Walmart and Target have said they expect their shelves to be full for holiday shopping, Talbott noted. And when they run out, gift cards will be a solid alternative.
Here's what else Talbott had to say about supply-chain challenges this holiday season:
How do you expect the supply chain to affect holiday shopping?
It's going to depend on the retailer. I don't know if you've seen some of the recent announcements by some of the big players, but the CEO of Target, CEO of Walmart, both said, "Our shelves are full, our inventories are up versus last year, we're ready." And they also indicated that they had worked really hard with their transportation team to bring goods inbound. And given their sophistication and power, they have some capabilities that perhaps smaller retailers wouldn't be able to bring. So, I think it's going to be kind of store-specific.
The main thing for me is that I don't see much opportunity for replenishment. In the event that something sells out … I think when it's gone, it's gone. And the retailers are always imperfect in terms of modeling consumer demand, because it's impossible to do. So, there's going to be something that they've under-forecasted, and somewhere they have a little too much. And in the places where they don't have enough, I don't think it's going to be as easy as it would have been in the past to get more of those sorts of things.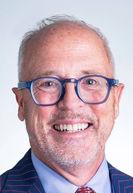 Any specific items you anticipate will be in short supply?
I've heard a few interesting stories which I will share with you because I think they demonstrate the sort of randomness of what becomes out of stock or is out of stock. So, I spoke to a major Midwestern retailer the other day, and apparently there's a trend on Pinterest from a particular individual that invented a beautiful star that you can hang on your front door that requires a wire hanger to do it. They're out of wire hangers completely. I spoke to a student as well. And she said that she went to the store to get ramen noodles because she loved them—sold out. And I thought, "What do those things have in common?" They're made in China or they're coming from Asia.
I think that's where we're going to all sort of maybe come to grips with the idea of, "Wow, it really does depend on, in terms of my ability to acquire something, on where it's made." Most of the hold-up in the supply chain has been on the West Coast. The West Coast brings in goods from all different sources within Asia. But obviously, a big chunk of that is from China itself.
What kinds of things can someone count on buying at the last minute?
For me, I've been saying gift cards, gift cards, gift cards. … I think we all know, sometimes it's better than that additional toaster that you don't need, or whatever the random item that you have to get from somebody that doesn't even know you that well. In those cases, I think a gift card is quite a good alternative.
And in particular where I'm advocating for gift cards is as a place for local retailers to ensure that they capture consumer demand because, in speaking to some local retailers … they have stuff on order, but they may not have it in yet because they're lower on the priority list than companies like Walmart, Target, Amazon, etc. … And so, if they don't have something, you know, [they] sell a gift card instead.
How do you think retail sales will do this season compared to last year and in 2019?
The National Retail Federation, they're forecasting anywhere from 8% to 10% increases over last year. And also, that would be quite a bit above even 2019. I think, obviously, they expect sales to be much greater than they were a year ago, because we had a lot of stores closed. So, I think, and even in talking to retailers … they're all really excited about the fourth quarter of this year and think it's going to be perhaps one of the better quarters ever.
Do you expect any kind of shift in people buying online versus in person?
Right now, I don't think we'll see dramatic increases in online shopping. What has changed permanently is the ordering online, but fulfillment is either in store or through pickup. I think Target's CEO announced that their digital business was still quite good, but that something like 95% of their digital business is connected to a store in some way. It's either picked up in the store, or it's picked up outside the store. Or it's based in an order that was placed because of the visit to a store.
What we're going to see is when they record numbers, at the end of Q4, sometime in late February, I think we'll see that probably still increase overall and digital sales, but not as the percentage increases that we've seen. … I think the pandemic has forced all the retailers to move much further along in terms of linking together their digital and physical assets into a uniform approach to the consumer. And many of them are doing that quite well now.
How will local shops be affected this year?
I think they're going to see plenty of traffic. I mean, I think things bode well for them. And again, that's where I advocate for being front and forward with gift cards, because that captures consumer demand. And if you're having issues with, like, we have a beautiful little cooking store down here [in Bloomington] on the square. I can imagine that they don't have huge depth of inventory in any particular knife or pot or anything like that, that they have. And probably if one sells out that people want, I don't think they'll be able to get more of them. But what they can do is sell that person gift cards; [the items] will be back and stocked after the first of the year. You didn't need that pot your entire life until now; how about waiting another three weeks and helping us out here at our local store by buying a gift card instead?
I know, for myself and a lot of friends over the last 18 months, two years, a lot of us have gone out of our way to really do what we can to support local retail, whether that's a butcher shop, whether it's a restaurant, whether it's a gift store, whether it's a hairdresser, any of those things. We really made an effort to buy local, if you will, and also make sure that we tip well, and that we're taking care of those people because they take care of us all the time.
Would someone be better off shopping in person this year to see what a store has left rather than going online?
Maybe that's something to try. Although, you know, depending upon the type of store, a lot of the bigger retailers—they link their in-store inventory and show it online. So, you should be able to see anything that they've got online for the bigger players. Now for a smaller store, for example, maybe that's where it makes sense to take your time. … I don't know if there's an advantage one way or the other, but it does sound like, you know, in a way, what you just suggested sort of sounds like fun to me. Just seeing what's left, but also just seeing what's gone.
Would you advise people shop early to get what they want, especially given that retailers are pushing Black Friday deals out beyond just one day?
If there's specific items that one needs to acquire for somebody on the gift list, I would be looking to get those and not thinking that perhaps you're going to get a much better deal later. It's possible that maybe there'll be some markdowns on it, but if it's a desirable item, there's not really any incentive for the retailers to mark that down if they're selling it very, very well, and can't get any more. I think it makes sense to buy early.
Any advice for parents who are trying to get their kids must-have gifts?
You know, I think, opportunity for learning, right? That may be a chance to teach our kids how incredibly fortunate we are, that we … take for granted, you know, here in the United States that, when we want something, we get it. And you know, there's disruption around the world, there's a lot of people sick, a lot of people died, or, you know, issues with labor and people working bad jobs that allow us to get some of the stuff. And so maybe it's an opportunity to help, you know, kids here to step back a second and go, "You realize how lucky we are?" And use it as a learning opportunity. … "You've had everything you want [in] your life for as long as you can remember, and this year, let's just consider the good fortune, perhaps." And as a parent, I feel like I could say that.•
Please enable JavaScript to view this content.