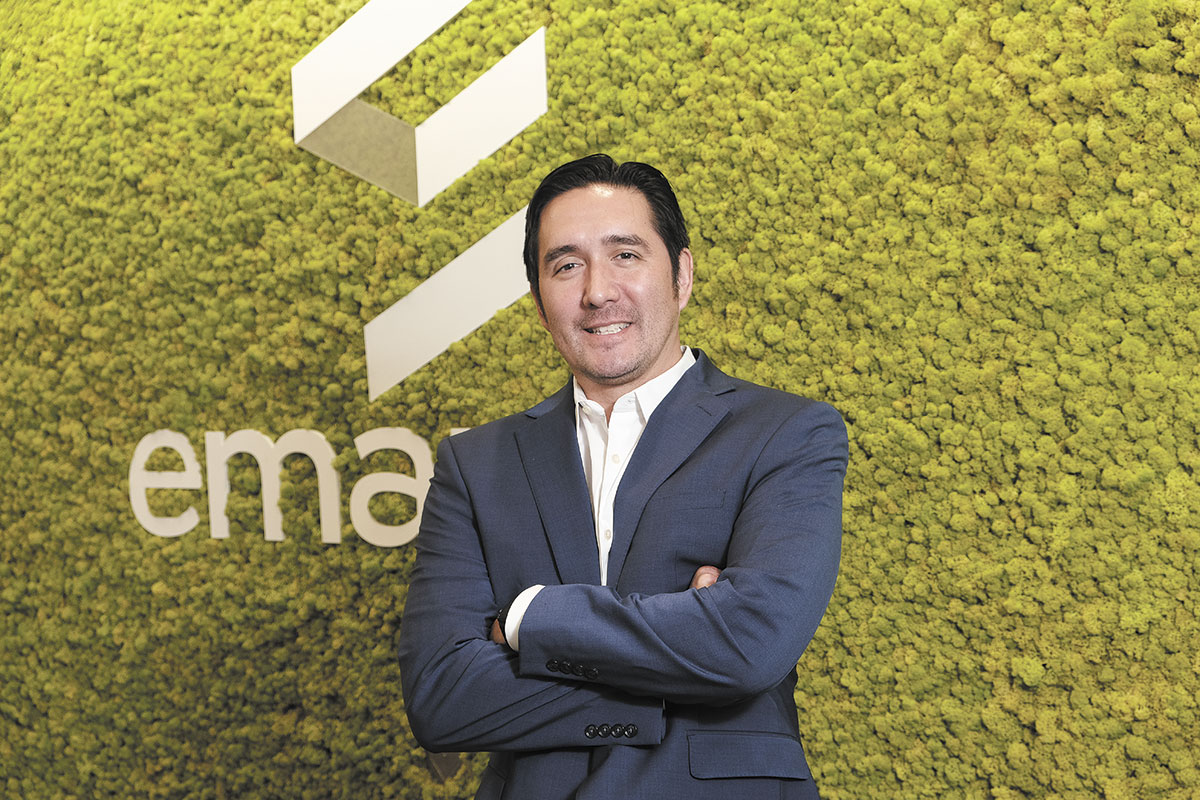 Chief Technology Officer, Emarsys, an SAP company
Major company achievements during tenure: After joining Emarsys, a global marketing technology company, Byron Pitney helped integrate the Emarsys and SAP portfolios. "My experience and insight into how Emarsys fits into the SAP CX Strategy and solution portfolio has been critical in reassuring customers, ensuring continuous product development, and aligning the two brands," he said. He's now working to ensure data remains the "fuel of every engagement and intelligent business process." Notable achievements include leading Emarsys' partnership with Google, which accelerated the company's digital-transformation efforts while improving the flexibility and trustworthiness of the platform, unifying product and engineering teams, and covering the platform with telemetry and improving observability. Clients include Shein and Columbia.
Challenge faced: "In every acquisition, the parent company has expectations for the company they acquire. In this instance, SAP provided guidelines for technology, compliance and security. I was able to find the right leaders in both SAP and Emarsys who could help us sort through and prioritize the most critical items. This planning provided much-needed relief for Emarsys engineers and gave our SAP stakeholders confidence that the most important work was prioritized and executed."
First computer: "My first experience with a computer was an Apple 2 in elementary school, and we played games like Oregon Trail. However, my brother George had an Atari 1200 XL, and I learned to code using BASIC and an old book."

The road: He's held positions in IT, software and technology since 2001 and began "truly channeling" his career path at ExactTarget in 2010. He worked his way up from senior software engineer to senior manager of software development and then joined Salesforce (which acquired ExactTarget) in 2014 as director of software engineering. He then became vice president of software engineering at Salesforce before moving to SAP in 2021 as head of engineering CX Marketing Cloud for North America. "I saw the perfect opportunity to merge my love of software, engineering and technology with a passion for delivering on the true needs, requirements and expectations of customers."
Go-to apps: YouTube. "I'm fascinated by how much you can learn from others. In the past year, I've learned about Google BigQuery, fixed a microwave, repaired a clothes dryer and tuned a 1982 Fiat Spider all from watching YouTubers."
Favorite gadget: "There is no substitute for a good book."
My job would be easier if … "we didn't have catastrophic happenings like the COVID virus or a war in eastern Europe."
Free time: Loves spending time with his wife and children. "Carmel has so many wonderful bike trails, and we ride a lot during the summer months."•
Check out more Tech Exec of the Year honorees.
Please enable JavaScript to view this content.