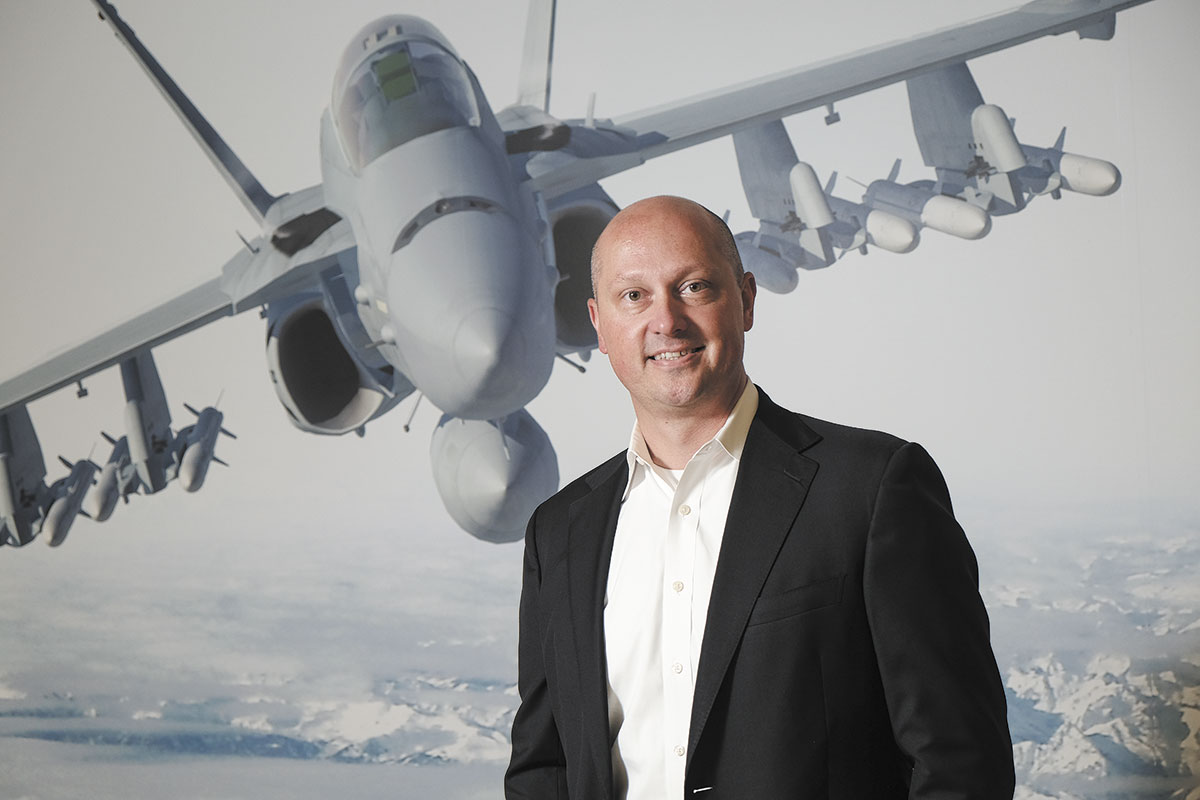 Engineering Director, The Vertex Co., a V2X company
Major company achievements during tenure: Scott Sobczak leads the engineering, mission assurance and information technology teams at The Vertex Co. locations across the globe, including about 400 engineers and technologists at the Vertex Indianapolis facility. He was the lead integration test director for a program to build a training device for a missile defense system that was months behind schedule and greatly over budget. He ended up getting it delivered on time and on budget. In the past two years, his division has been part of three mergers and acquisitions: a merger of United Technologies and Raytheon, a sale to The Vertex Co., and now a merger between Vertex and Vectrus to form a new corporation called V2X.
Challenge faced: Leading 400 engineers and technologists through COVID-19. "We had to make a lot of adjustments during the pandemic, transforming how the company manages technical teams during the time of working from home. I pioneered new mechanisms to make new remote-work tools effective. We set up 'communities of practice' in engineering and made sure regular internal webinars were hosted by senior engineers to teach the younger staff their specialties."
First computer: "My first computer was actually my family's computer. A Macintosh in the early '90s."

The road: Sobczak enlisted in the U.S. Marine Corps after graduating from high school. He was deployed twice as a helicopter crew chief and avionics technician. After serving in the Marines, he went to IUPUI and got an internship at Raytheon. Since then, the business has given him increasing responsibility. Before his current job as director of engineering, he was an engineering department head. "I grew that department by 63% by adding over 70 engineers within a year. I tell my colleagues that I am an enthusiastic champion of bringing more jobs into our Indianapolis facility."
Go-to apps: LinkedIn. "I am slowly getting more into social media and find LinkedIn is a great place to connect with the rest of the company and our business partners."
Favorite gadget: "My favorite piece of technology is the one-tap mobile dial-in for Zoom meetings. I have an early-morning staff call every day and like being able to call in from the car while dropping off the kids at school."
My job would be easier if … "there were more young people entering into science, technology, engineering or mathematics fields. Vertex needs all the technologists and engineers we can get to support important national security programs."
Free time: With family and friends. "There are so many family-friendly activities here in Indiana that we like to get out and participate."•
Check out more Tech Exec of the Year honorees.
Please enable JavaScript to view this content.