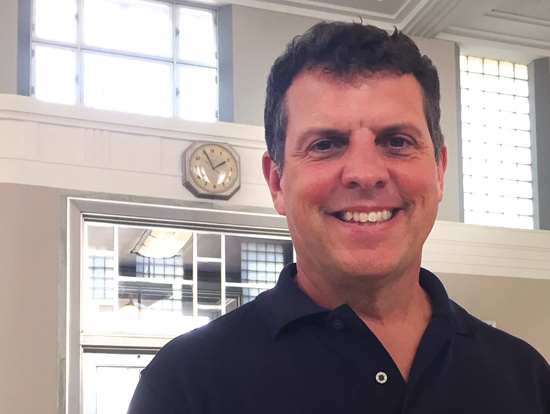 Angie's List cofounder Bill Oesterle will be honored with TechPoint's 2022 Trailblazer Award at TechPoint's Mira Awards gala later this month, the organization announced Tuesday.
Oesterle will receive the award April 23 when the Mira Awards gala returns as an in-person event at the JW Marriott downtown. The gala moved online in 2020 and 2021 due to the pandemic.
TechPoint's Trailblazer Award honors those who have had a significant impact on the state and its technology sector.
In 1995, Oesterle and Angie Hicks launched the company that would become the home-services-ratings company Angie's List. The company went public in 2011, was acquired in 2017 and now operates as Angi Inc.
Along with Angie's List executives Hicks and Scott Brenton, Oesterle founded the Orr Fellowship in 2002—a post-graduate internship program designed to encourage college graduates to build their careers in Indiana.
Oesterle went on to run Mitch Daniel's successful gubernatorial campaign in 2004. In 2015, he led opposition to the state legislation known as the Religious Freedom Restoration Act, which he viewed as discriminatory to the LGBTQ community. In 2018, Oesterle and other investors purchased the former Angie's List campus on the east side of downtown, spurring redevelopment in the area now known as Elevator Hill.
Oesterle is currently involved with MakeMyMove, which launched in 2021 and focuses on recruiting remote workers to move to communities in Indiana and elsewhere around the U.S.
Last year, IBJ selected Oesterle to receive its annual Michael A. Carroll Award in recognition of his years of service as a community leader and entrepreneurial force.
General-admission tickets for the Mira Awards sold out last month, but TechPoint is collecting names for a waiting list in the event that additional tickets become available.
Please enable JavaScript to view this content.