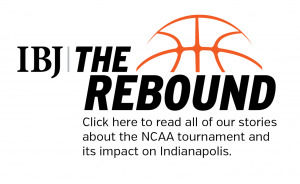 Indiana University has hired former Butler University player and coach Thad Matta as associate athletic director for men's basketball, several media sources reported Sunday afternoon.
Matta, the winningest coach in Ohio State University basketball history, had been mentioned as a candidate for IU's open basketball coaching position, but that has been filled by Mike Woodson, according to media reports.
Matta, 53, was head coach at Butler for one season after three as head assistant coach under Barry Collier. He was named 2000–01 Midwestern Collegiate Conference Coach of the Year after leading the Bulldogs to a school record 24 wins and an MCC title. He also was named National Rookie Coach of the Year by CBS SportsLine.com and College Insider.com.
He then went on coach Xavier University to three straight 26-victory seasons and an Elite Eight appearance in the 2004 NCAA Tournament.
As head coach of Ohio State from 2004-2017, Matta went 337-123 and won or shared five Big Ten Conference regular-season championships. He also led it to four Big Ten tournament titles. He led the team to the National Championship game in 2007, where it lost to Florida. He also coached the Buckeyes to the Final Four in 2012 and the Elite Eight the following year.
He stepped down at Ohio State in 2017 with health issues related to his back and foot.
This story will be updated.
Please enable JavaScript to view this content.