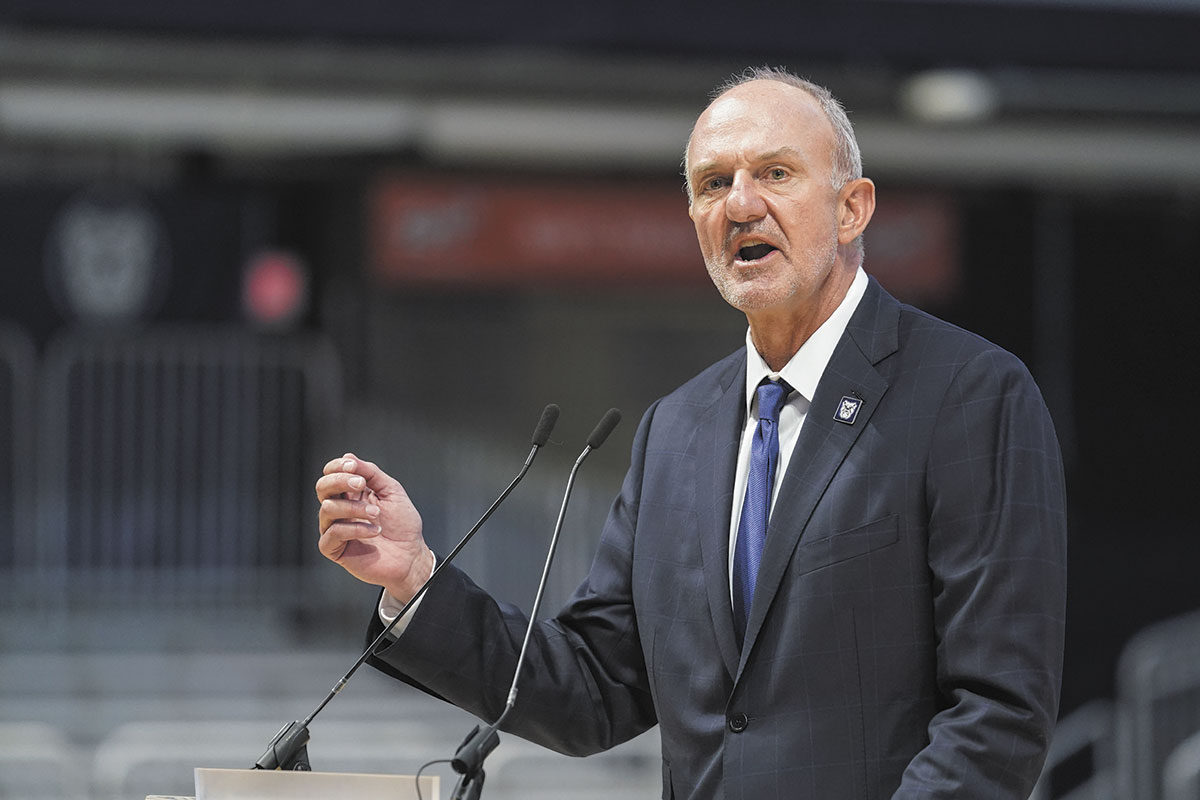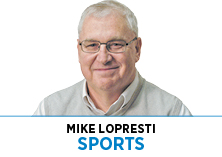 Let's see if we have this straight about the college basketball coaching merry-go-round.
Thad Matta, the old Ohio State coach, after being the old Xavier coach, after being the old Butler coach, is now the new Butler coach. Again.
The new Xavier coach, Sean Miller, is the old Arizona coach, but before that was the old Xavier coach, having replaced Matta, when he decided to become the new Ohio State coach.
The brother of the new Xavier coach, Archie Miller, is the old Indiana coach who is now the new Rhode Island coach.
Matta was hired by athletic director Barry Collier, who is an old Butler coach. They live across the street from each other, meaning kids in that neighborhood on Halloween can trick-or-treat at two old Butler coaches' houses, though one of them is also the new Butler coach.
The new Miami coach, Travis Steele, is the old Xavier coach who began his career as the new graduate assistant coach at Ohio State, where he worked for Matta, who by then was already an old Xavier and Butler coach.
The new Ball State coach is Michael Lewis, who once was an assistant for Chris Holtmann, the old Butler coach, before Holtman became the new Ohio State coach, when Matta became the old Ohio State coach.
Meanwhile, the new Butler women's coach, Austin Parkinson, is the old IUPUI coach who once played for the old Purdue coach, Gene Keady. Keady retired to make way for the new Purdue coach, Matt Painter, who has now been on the job 17 years, meaning he has gone through six Butler and five IU coaches, counting both new and old.
Got all that? Never mind. Here's the important question. How's Thad Matta feeling?
This was a Matta interview in 2015 about his health:
"I couldn't pick up my daughters and put them on my shoulders in the swimming pool. I couldn't play catch with them. They're runners, and I can't move to watch them at a cross-country meet. What I've been through the last eight years has been very challenging. There are things I can't do as a husband; there are things I can't do as a father. But they've never left my side. They've got to take my shoes and socks off after games because I can't bend over.
"I just want to try to get healthy."
Matta is only 54. Krzyzewski had three more national championships to win at 54. Nine of the past 13 national championships have been won by guys older than that. So there's plenty of time for Matta. He was sitting in Hinkle recently talking about his chapter 2.
"I'll be the first to admit I didn't take good care of myself. From the sleepless nights and all that stuff. I do view this as a new lease on life. I enjoyed retirement. I had fun with it. You take something on like this, you have to do some real soul searching. I'm ready to do it and I'm going to have the time of my life doing it.
"Every day that I was a head coach meant the world to me."
The drop foot condition left over from a 2007 back surgery is still there. But he says he feels better, and he certainly looks better. He's fought to make that 2015 statement come true. I just want to try to get healthy. He spent last year at IU as a savvy voice to Mike Woodson. "It has rejuvenated me to try to do it again," he said.
His story is so Butlerish. Played there, coached there, met his wife in Hinkle Fieldhouse, sent his daughters to Butler, has been a season ticket holder. "The Butler Way" phrase was his idea, and he should have trademarked it, like the boxing announcer did "Let's get ready to rumble!"
No wonder this feels right. But there is a mountain to climb, and it is called the Big East.
Know how many current Big Ten coaches have taken a team to the Final Four? One. One. Tom Izzo. Know how many Big East coaches have done it? Matta makes three, with Villanova's Jay Wright and Marquette's Shaka Smart. Five others have advanced to at least the Sweet 16. The league is not casual about its basketball. This is the fast lane for Butler.
"I didn't know the Big East," Matta said. "When I came back here and started going to Butler games, I remember sitting here thinking, oh my gosh, this league is for real. I'm not unaware of what I've gotten myself into."
He has seen the yin and yang of coaching basketball. He took Ohio State—with his Lawrence North recruiting coup of Greg Oden and Mike Conley Jr.—to the 2007 national championship game.
But March can get frustrating. From 2009-2014, the Buckeyes were in six consecutive NCAA Tournaments and exited by a combined 14 points, including two to Kansas in the 2012 Final Four. That was back when he was often included on the list of most accomplished active coaches without a title. One thing he told himself: "There's so many coaches in this world who have been successful and never won a national championship."
But now he's back to try again. Matta 2.0. Here's some of what he's saying now about coaching again:
◗ "When you're in this profession you kind of become numb to things," he said. "That's one thing I have vowed: I'm going to enjoy victories again. You beat IU in Bloomington, and you're walking off the court and you're thinking, (we play) Michigan State at home in two days. I want to enjoy this ride more than I probably did … ."
◗ "I've had teams that weren't real talented that won. I've had really talented teams that didn't win. For me, it's more of the journey. People don't understand this, but a coach typically knows going into a game whether he's going to win or lose … ."
◗ "To wear this [Butler] pin, I'm coaching where I played, I'm coaching where my wife went to school and my daughters went to school. That is something that is special to me. Although when the game starts, I go into a mode—like the time I dropped my gum during a game and put it back in my mouth. I had no idea I did that. I was in a different world. My mom told me. I said, `I don't remember doing that, Mom.' … ."
◗ "I don't think I'm different. Time will tell. I know I'm going to be Thad Matta. I'm anxious to see how quickly the game slows back down for me. I think that helped me this year, being right there next to it, and watching a game and thinking how a head coach would think. That's something I've always done, even when I'm sitting here on the fifth row with my season tickets. My wife used to joke that I could always tell what was going to happen. She's like, 'How do you know that?' I don't know, maybe because I've just done this my whole life."
Sounds like an old coach … who's also a new coach.•
__________
Lopresti is a lifelong resident of Richmond and a graduate of Ball State University. He was a columnist for USA Today and Gannett newspapers for 31 years.
Please enable JavaScript to view this content.