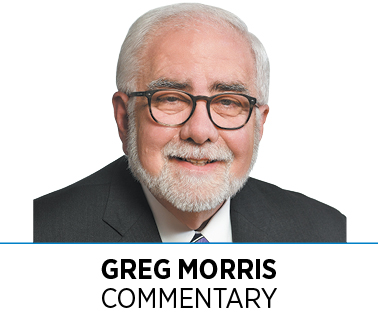 To require masks or not to require masks—that is the question. This is another case of damned if you do and damned if you don't. But isn't this pretty much the world we live in today regarding a lot of issues? It's hard to gain consensus on anything.
If a business decides to require masks for customers, it will have a segment of its potential customer base that will stay away until that requirement has ended. If masks aren't required, what I will label as a "rabid" segment of mask wearers might boycott your business and shame you on social media for not doing enough to protect customers.
We've got mask wearers and non-mask wearers, and we all have to figure out how to coexist and get along. To use Dr. Anthony Fauci's language, maybe "that's a bridge too far!"
You're also in a no-win situation if you're a company leader trying to get staff members back into the office after the extended, government-mandated stay-at-home orders. On one hand, you can't possibly do enough to show a segment of your staff that you have the right protocols to protect them.
On the other hand, if you make the restrictions too strict, including mandatory mask-wearing, another segment of your staff will not want any part of the plan. I don't envy anyone responsible for trying to find the right balance.
I want to be very clear that I'm not going to lecture about what I think you should do when it comes to wearing a mask or what activities you should or shouldn't be involved in. That's your decision and, whatever you decide, I support you. I'm not here to judge.
Unfortunately, we have a lot of people out there who do want to judge. Some even try to shame others into doing what they think should be done. Remember, you're free to think and do what you want in this country, unless you're not in line with the lunatic fringes. Put your armor on. You'll need it.
I will tell you I hate wearing a mask with a passion. I will do so when required, and when it's the right thing to do. When I don't think it's the right thing, I'll avoid that particular situation or activity. I also wear a mask to be courteous to others who are mask wearers. I wear a mask for them, not for me.
I'm also careful around people who aren't wearing masks. I try to make smart decisions about not unnecessarily exposing myself to high-risk situations, but I'm also not going to live my life in a bubble—afraid to venture out and attempt to return life to some level of normalcy while at the same time using caution. Like I said before, make smart decisions. And, I'll add, use some common sense.
I reject that everything we're experiencing now is the "new normal." I hate that phrase, and if I ever use it again, please call me out on it. It only becomes the new normal if we allow it to be.
I carry a mask in my pocket everywhere I go. I'm prepared to pop that baby on for a short duration, then I remove it as quickly as possible when I remove myself from that particular situation. I hope this is acceptable to most, because that's my plan and I'm sticking to it.
Whatever your opinion is about wearing a mask, I hope you are able to have an open, honest and civil discussion with those around you about how you feel. Thanks for reading.•
__________
Morris is publisher of IBJ. His column appears every other week. To comment on this column, send email to gmorris@ibj.com.
Please enable JavaScript to view this content.