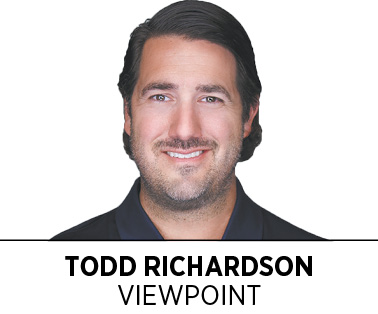 The term "social distancing" has been one repeated in recent weeks in the context of how to reduce the risk of contracting COVID-19. According to the Centers for Disease Control and Prevention, social distancing means "remaining out of congregate settings, avoiding mass gatherings, and maintaining distance (approximately 6 feet or 2 meters) from others when possible."
Businesses are practicing social distancing by closing offices and directing employees to work from home. Schools are shutting their doors and having children work online. Churches are canceling services. Music festivals and community events are being postponed. Entire countries are restricting travel and person-to-person interaction.
Social distancing is a prudent way to manage the risk of contracting a disease like the coronavirus, but it is a dangerous way to live. The reality is, Americans have been practicing their own form of "social distancing" the last few decades.
Millennials are the loneliest generation on record––nearly half of all millennials claim to have no close friends. Millennials are isolated from one another, valuing screen time over face time and preferring thousands of virtual acquaintances over a handful of true friends.
Boomers and GenXers aren't doing much better when it comes to engaging in meaningful relationships.
We are in the midst of a loneliness epidemic, and calls for social distancing related to minimizing risk of contracting the coronavirus are not going to do anything to counter the increasing perils of loneliness and isolation. In fact, being quarantined at home, separated from your co-workers, shut out from your classes and fellow students, and kept away from others in your community will only exacerbate feelings of loneliness and isolation.
While you are being a good citizen by diligently practicing social distancing, consider ways to counter feelings of isolation and loneliness:
◗ Reach out to a previous mentor you haven't spoken with recently. Thank him or her for the role that person played in your life and reconnect on what is happening in his or her life.
◗ If you typically work in an office, video chat with one or more co-workers each day. Ask how they are doing in their new work environment. Inquire about things other than work. Show genuine interest in their well-being and their life outside of work. You don't need to be invasive, but instead simply show interest in them by taking the time to reach out. As author Bob Goff says, "Three minutes of authentic conversation is the antidote to loneliness."
◗ Address your own feelings around isolation and loneliness. Ask yourself whether you have more meaningful relationships now or a decade ago. If less now, why is that the case? You cannot address what you don't acknowledge. Conduct a self-check on where you stand.
◗ Use the time you have at home to forge a strategy for combatting your own isolation and loneliness. Consider becoming a mentor to others or seek out a mentor.
Be intentional about forging relationships. EDGE Mentoring has been forming and nurturing mentor relationships for over five years and would be a good place to start in finding mentoring connections.
Let's not waste a good crisis. Fears around the coronavirus will ultimately subside. Social distancing mandates will be lifted. But loneliness and isolation will persist. Use the circumstances of today to remind yourself to focus on meaningful relationships.•
__________
Richardson is the CEO of EDGE Mentoring.
Please enable JavaScript to view this content.