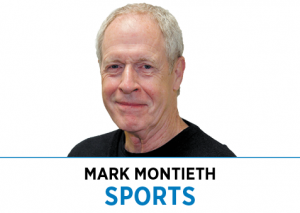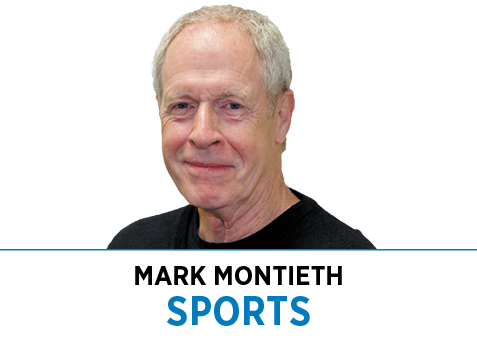 Before we get to the fluky set of circumstances that got Barry Collier to Butler in the first place and meet the man who made it happen, let's establish a premise: Without Collier, there is no Butler Way. Surely, reasonable people can agree on that.
Winning seasons, once a rarity, are practically an assumption. NCAA tournament appearances, once a shock, are a reasonable expectation. Membership in the Big East Conference, a notion once laughable, is firmly established. A culture that emphasizes commitment, selflessness and perspective, mere words for a media guide in many programs, is a reality.
None of that happens without Collier, the junior college transfer who somehow wound up on Butler's campus as a player and eventually returned as a coach to transform the basketball program—and, indirectly, the university—from a friendly little program into a respected national power and then returned to build on that legacy as athletic director.
It seems now as if Collier is a byproduct of Hoosier Hysteria, raised with a fever for basketball, but that's not true. The son of an Air Force major, he was born in England and lived in Atlanta, then Birmingham, Alabama, and briefly in Texas before his family settled in the Miami area when he was in junior high school.
"I wasn't born in Indiana, but I got here as quick as I could," he likes to say. But getting here required a smile from fate. Under-the-radar junior college players don't just pack up and move across the country for no good reason. A seed must be planted, and someone must sow that seed.
Someone like Buddy Yosha.
You might know the name, you might not. He is 82 years old and has practiced law in Indianapolis for 56 years. He still goes into the North Meridian Street office that bears his name—Yosha Cook and Tisch—for three or four hours most days.
He's a diminutive dynamo, the kind of guy who isn't afraid to make something happen. He was a trial attorney for most of his career, which tells you all you need to know about his aggressive spirit. He grew up near Butler's campus and rented parking places in a vacant lot to fans on game nights, a little side business that earned him a lot of pocket change. He still doesn't know who owned the lot, but nobody complained.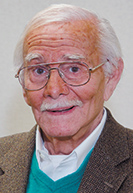 Yosha didn't attend Butler but became friends with a former Butler player named George Theofanis when they played in the Tabernacle Presbyterian Church summer softball league in the late 1950s. Fast forward to the 1973-1974 season and it so happens that Theofanis has just completed his fourth season as the university's head coach, having replaced the legendary Tony Hinkle. He meets Stan Evans, coach at Miami Dade Junior College, somewhere along the recruiting trail and learns of a late-blooming 6-foot-7 forward with a genuine passion for basketball.
Theofanis couldn't afford to be too selective in his recruiting in those days, but he also couldn't afford to go to Miami to see Collier for himself. His recruiting budget was practically nonexistent. Collier describes it as being "slightly less than $1," which might not be far off considering season tickets for Butler's home schedule of 15 games were going for $8 apiece.
So, when Theofanis learns Yosha is heading off on a jaunt to Miami to play gin rummy and prepare for trials, he asks Yosha to pay a visit to the Colliers and put in a good word for Butler. Collier's final JUCO season was over, so it was too late to actually watch him play, but Theofanis was willing to take him on Evans' recommendation. Someone just had to make a sales pitch and take a look at the kid.
"He just wanted to make sure I had two hands and two feet," Collier recalls. "But the conversation was really good for me because I had a very limited knowledge of Butler University."
Says Yosha: "All George knew was that he was a good player and had just got done with junior college. He said, 'See what you can do for me.' It was easy to build up Butler. I just explained their academics and tradition."
Collier was intrigued enough by what he heard to visit Butler. He had to pay his own way but was able to fly on a dependent's pass for $5 because of his father's career in the Air Force. It was spring break, so the campus was barren. He met no teammates nor professors and stayed in an apartment bedroom used by Assistant Coach Scott Neat's roommate, who was out of town. He was wined and dined by Theofanis and Neat over breakfast at the Speedway Motel and wasn't even taken inside the track.
What he did see was Hinkle Fieldhouse.
"I had my 'Hoosiers' moment when I walked into Hinkle," Collier recalls. "My jaw dropped like an egg from a tall chicken. I thought, 'I get to play here?!'"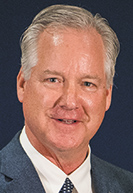 Collier ultimately chose Butler over a Division II program, Florida Southern, and Georgia State. It wasn't exactly big news around Indianapolis. His name didn't appear in either of the newspapers, the Star or News, until November of '74 when season previews for the Bulldogs were published. He was introduced to the university's fan base with one sentence toward the end of an article in The Indianapolis Star that ran down through the candidates for playing time: "Another possibility is 6-7 Barry Collier, a transfer from Miami (Fla.) Dade Junior College."
Fast-forward 45 years and Butler lives in a different world, thanks mostly to Collier. He earned a starting position in his second game as a Bulldog and was all-conference and the team's co-MVP as a senior. He then dove into the coaching whirlwind that scatters aspiring coaches across the country, careening from Rose-Hulman to Stanford.
Thirteen years after leaving as a player, he returned as a coach following two decades that had produced just five winning seasons. His 10-year run concluded with 22 or more victories in four consecutive seasons and NCAA tournament appearances in three of his final four seasons. He was voted Midwestern Collegiate Conference Coach of the Year four times and remains the second-winningest coach in school history behind only Hinkle, who coached at Butler for 41 seasons.
He left in 2000 to take over Nebraska's program. Six years later, having built that program to the point of achieving a winning record, he returned as athletic director. Every coach who followed him at Butler—Thad Matta, Todd Lickliter, Brad Stevens, Brandon Miller, Chris Holtmann and LaVall Jordan—either played or coached under him, played or coached under one of his proteges, or was hired by him.
Jordan, who played for Collier in the late '90s, was hired by him two years ago. Jordan's Bulldogs, by the way, are ranked 24th in the country this week.
None of this happens without Collier. And Collier doesn't happen without someone else.
"I don't think it happens without Buddy Yosha playing his part," Collier says.
As for Yosha, he was never asked to help with another recruit. Which is fine with him. He'll take his perfect record into eternity. "I'm one-for-one," he says.•
__________
Indianapolis native Mark Montieth is a longtime newspaper reporter and freelance writer. He is the author of three books: "Passion Play: Coach Gene Keady and the Purdue Boilermakers," "Reborn: The Pacers and the Return of Pro Basketball to Indianapolis," and "Extra Innings: My Life in Baseball" with former Indianapolis Indians President Max Schumacher.
Please enable JavaScript to view this content.