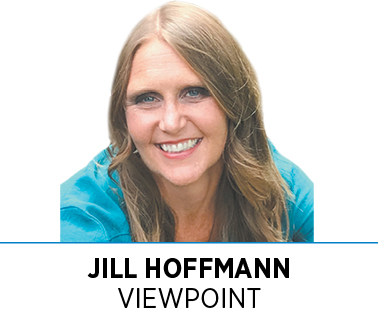 A notable tide is turning as Indiana's Legislature and several other leaders are actively planning around the well-being of our waters. This fall, the Legislature convened a Storm Water Management Task Force, with the most recent meeting occurring Oct. 1.
The White River Alliance, Indiana's leading voice for regional water resource protection, addressed similar topics and many others during the second annual Indiana Water Summit last summer. The summit and several pre-summit forums were held to propose solutions for water-quality and -availability issues facing Indiana.
Events like the task force meetings and the summit are powerful first steps in protecting our shared water future, as they create designated spaces for critical, multi-stakeholder conversations. Three key actions must be advanced to improve and protect our water now and for the future.
◗ Continue to educate the public and build public will. Nobody would argue that safe water isn't needed to perform essential daily functions. And it's clear that we need enough water to keep the industries that employ us running. The vital roles that water plays in our daily lives are almost endless, and it is imperative that we work cooperatively to elevate the value of our water supply.
One of the pre-summit forums brought together non-traditional educators, including representatives from the Indiana State Museum, the Indianapolis Zoo, Conner Prairie and others to begin working together on this critical task. We must prioritize building personal connections to water that will inspire individual action and garner support for community-based conservation strategies.
Based on their contributions at the summit and task force meetings, it is evident that our legislative leaders are also thinking hard about how water connects our communities, drives economies and influences investment decisions. If we want to ensure a strong water future, we need to build widespread awareness and allow that awareness to permeate our collective decision-making.
◗ Switch to conservation farming practices for economic and environmental win-wins.
A panel of award-winning farmers at the summit explained how their conservation farming strategies have increased profits for them in both the short and long run. For example, one life-long Hamilton County farmer has seen a per-acre profit increase of $57.76 since switching to conservation farming practices. His increased profit was gained through the use of diverse cover crops, which are planted to manage soil health and reduce irrigation needs.
With agriculture contributing an estimated $31.2 billion to Indiana's annual economy, according to the Indiana State Department of Agriculture, it's important to recognize what we can be doing to help our farmers and the overall farming environment in Indiana.
◗ Plan and prepare for water crises now.
Both at the water summit and during the task force meeting, flooding was identified as the largest looming concern, according to scientists affiliated with the Indiana Climate Change Impacts Assessment. There is an urgent need for Indiana to elevate the value it places on floodplains, wetlands and more sustainable storm-water management practices, as these features constitute the critical infrastructure needed to address the risks we face.
Hosting regional and statewide conversations is crucial to fostering cooperation across different water-user groups. People need to understand the interconnected, interdependent nature of our water supply. The White River Alliance will continue to spotlight these connections through additional topical forums and the 2020 Water Summit.
To get involved with water planning activities, visit www.thewhiteriveralliance.org.•
__________
Hoffmann is director of the White River Alliance.
Please enable JavaScript to view this content.