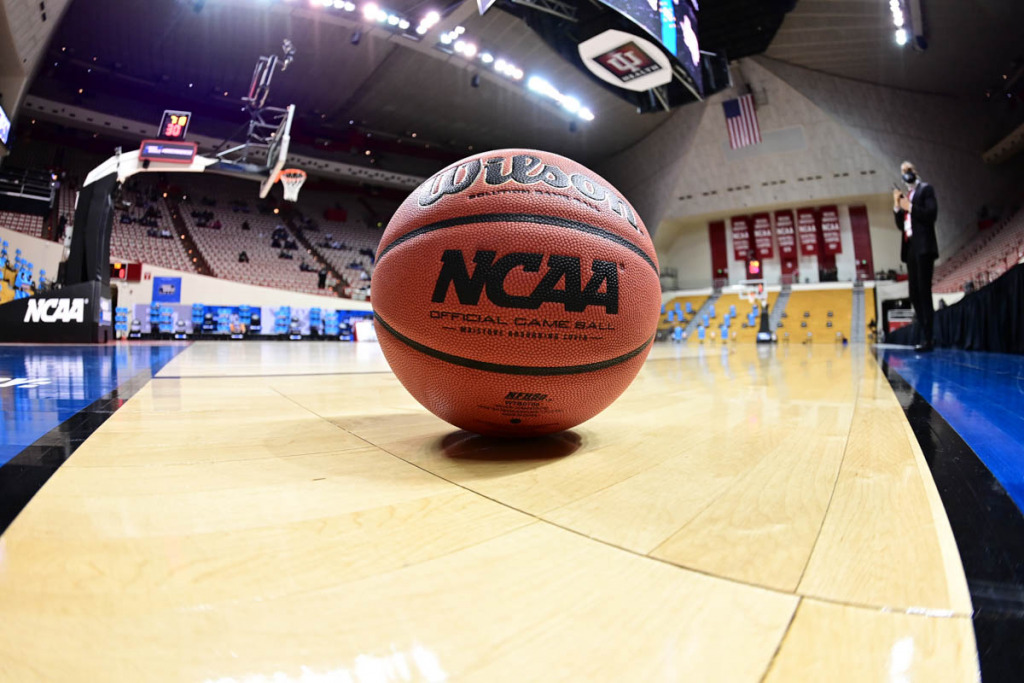 Three teams from Indiana have qualified for this year's NCAA Men's Basketball Tournament, with two of them—Indiana University and the University of Notre Dame—just squeaking into the First Four play-in round.
In selections announced Sunday evening, Purdue University (27-7) claimed a No. 3 seed and will play No. 14-seeded Yale University (19-11) in the East Regional on Friday in Milwaukee. It will be the seventh straight NCAA tourney appearance for the Boilermakers.
IU (20-13) will makes its first NCAA tourney appearance since 2016 on Tuesday in Dayton, Ohio, against Wyoming (25-8). The winner will play as the 12th seed against No. 5 Saint Mary's (25-7) on Thursday in Portland, Oregon, in the East Regional.
Notre Dame (22-10) plays Wednesday against Rutgers (18-13) in Dayton. The winner will play as the No. 11 seed against No. 6 Alabama (19-13) in San Diego in the West Regional on Friday.
IU and Purdue are among nine teams in the tournament from the Big Ten Conference, the most from any conference. That's the same number as last season, but the conference only moved one team to the second weekend.
The Big East, Big 12 and Southeastern Conferences have six teams apiece. The Atlantic Coast Conference got five teams into the tournament, followed by the Mountain West with four. The West Coast and Pac-12 have three apiece. The American Athletic Conference and Atlantic 10 each have two.
Gonzaga is the overall top seed, with Arizona, Kansas and Baylor joining them on the "1" line for this "seems like old times" NCAA Tournament. It will be the first since 2019 the tourney will be played in different cities and different time zones across America. The party lands in New Orleans for the Final Four and championship game April 2-4.
It's a return to the way things were before the pandemic scrubbed the tournament completely off the 2020 calendar, then turned the 2021 event into a one-city-fits-all affair, with all the games played in a makeshift bubble in front of limited crowds in and around Indianapolis.
This year, Indianapolis will host first-round games on Thursday and second-round games on Saturday at Gainbridge Fieldhouse.
In East Regional games in Indianapolis, No. 2 Kentucky will play No. 15 St. Peter's and No. 7 Murray State takes on No. 10 San Francisco.
In South Regional Games in Indianapolis, No. 3 Tennessee is slated against No. 14 Longwood and No. 8 Colorado State goes against No. 11 Michigan.
Please enable JavaScript to view this content.