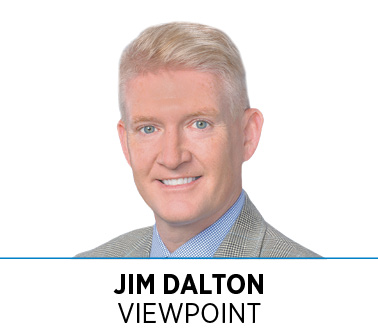 The mass shootings in El Paso and Dayton marked the 16th and 17th such incidents in the United States so far this year—an average of one every 12.7 days. All told, 102 people have lost their lives to mass shootings in 2019. Sadly, that number does not stand out from recent years.
That chilling fact raises a question: How many more lives must be lost before we make policy and practical changes that have a real impact on the way we address mental illness in our communities?
Make no mistake: Mental illness is a major factor in mass shootings. Unlike the surge in violence and killings in Indianapolis over the past 10 years (most often linked to problems such as youth violence, gang affiliations, poverty and drug abuse), mass shootings usually are inspired by a combination of social isolation, interpersonal rejection, lack of family connections, a history of trauma and situational stressors. Furthermore, although mass shootings invariably increase the rhetoric about access to guns as well as political, racial and religious motives, the most persistent common denominator is mental illness.
This is not new information. We have known for decades about the role chronic and acute mental illnesses play in mass killings. Still, we have done little to change the way we consider mental health risks and their connection to mass murders.
It's time to double-down on making our schools and workplaces safer. Achieving those objectives will require that we remove the stigma of mental health challenges.
Think about it: We've accepted that, before any student can attend school, he or she must be assessed and judged to be free from medical conditions that could harm others in the classroom. Likewise, before entering the workplace, employees are often required to submit to physical exams to ensure the work performed is safe for the employees and those who work alongside them.
We have no similar system to detect, monitor and manage mental health risks.
While there is no way to eliminate the risk of mass shootings, regular mental health screening could have a real impact. As such, it is time for states to consider mandatory mental health screening and monitoring for all middle school and high school students and in places of employment. This would not be a violation of rights; it would be a way to ensure we all enjoy our right to be safe.
If nothing is done, the talk about the recent events in El Paso and Dayton will fade from the forefront of our minds … but only for a few weeks. That is, until the next mass shooting occurs.
Let this be the time we make real change. All our lives might depend on it.•
__________
Dalton is president and CEO of Damar Services.
Please enable JavaScript to view this content.