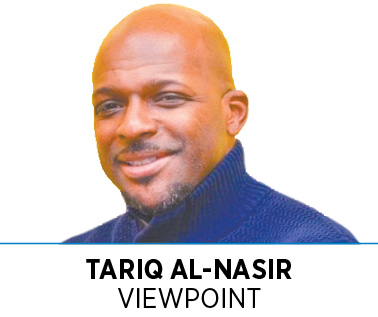 It can be said that the future has both arrived and is on its way. If the 2.4 million STEM jobs that went unfilled last year are any indication, it's safe to say STEM is the future.
Indiana is no stranger to the idea. Indianapolis was recently on Amazon's short list of 20 cities in the running for its second headquarters. And with the recent sale of Indianapolis-based Interactive Intelligence for $1.4 billion and the recent naming of Salesforce Tower as the regional hub for the enterprise software company Salesforce, Indiana is planting the seeds to emerge as a haven for tech.
So how can Hoosiers prepare for a future that, in many ways, has already arrived?
Three words: Early childhood education.
By preparing Generation Next for a world they will soon inherit, we must equip students in K-12 with skills in science, technology, engineering and math to fill the jobs of tomorrow.
Several reasons exist as to why teaching STEM to students is important.
First, introducing students to STEM early allows them to establish a lifelong identity through the development of an interest in a particular subject. By learning in close proximity to a role model such as an instructor, students can also model themselves after a person they trust and respect.
Second, STEM offers a real solution to poverty, one that lifting oneself up by the bootstraps has yet to significantly address. One in five children in Indiana lives below the annual household income poverty threshold of $24,036, according to the National Center for Children in Poverty. About 45% of these children are African American; 37% are Hispanic. The remainder includes Asian and white children.
Through STEM, we have the opportunity to address a problem that disproportionately plagues underserved minority children. Let's do the math: If the average salary of a STEM job in Indiana is $60,000, and the average salary in the state is $31,000, which job offers a quicker path to the middle class for a student born into poverty?
I'll take STEM for $60,000.
One way we can invest in the minds of the future is to take note of the work Indiana is doing to connect today's elementary-, middle- and high-school students to college-ready paths and the workforce. Then we participate. In 2012, Indiana established a STEM education plan throughout the state, and awarded the first cohort of STEM-certified schools a few years later in 2015.
We should take advantage of this opportunity and submit our schools for consideration to become STEM-certified. Schools can also take advantage of initiatives such as the STEM Teacher Recruitment Fund and apply for grants to increase the number of qualified STEM teachers in their schools.
STEM is not going anywhere. In fact, the impact technology has on the world today illustrates that science, technology, engineering and math have become integral to coding and decoding the world around us. It is only a matter of whether we will be ready when the future arrives.
A future that I say is already here.•
__________
Al-Nasir is founder and CEO of STEMnasium Learning Academy.
Please enable JavaScript to view this content.